TORRANCE, CA – January 25, 2021 – (Motor Sports NewsWire) – The 2021 AMA Supercross finished its triple-header residency at NRG Stadium in Houston, where Team Honda HRC's Ken Roczen posted a second-place 450SX finish that put him into the points lead, one ahead of both Cooper Webb and Justin Barcia.
Roczen enjoyed a strong start aboard his CRF450R and passed Webb for the lead two minutes into the 20-minute-plus-one-lap main event, then pulled a comfortable margin of over three seconds. Lapped traffic became a factor later in the race, and on the last lap, Roczen was balked by Dean Wilson for several corners, which allowed Webb to sneak by and take a close win.
Fresh off his debut win at round 2, Jett Lawrence got a poor jump at the start of the 250SX East main event. After completing lap one in seventh, he steadily worked his way through the pack and put an aggressive pass on Michael Mosiman for third on lap 16. That's the position he held to the finish, for his second podium in three races. Lawrence sits third in the title chase, six out of the lead.
NOTES
On Thursday morning, Team Honda HRC spent some time at the track of local privateer racer Vann Martin, allowing Ken Roczen to put in laps practicing and testing with new clutch and suspension settings.
Following his crash out of the lead at round 2, Chase Sexton was suffering from pain and reduced range of motion in his right shoulder. Although X-rays were negative for bone fractures, he returned home to Florida on Thursday and missed Saturday's race. Sexton underwent an MRI on Sunday, with results expected early this week.
COVID-19 tests were once again conducted at a drive-through station outside NRG Stadium, where Team Honda HRC personnel underwent their second round of tests on Wednesday, with results returned 10 minutes later. Further testing will be required at each venue and everyone will need to pass a health screening prior to entering the event grounds for each round. It is obligatory for everyone attending the event to be tested every seven days.
On Thursday, Jett Lawrence participated in a virtual live interview via Zoom for Race Day Live and the TV broadcast.
Round 3 kicked off the series' fourth year of partnership with St. Jude Children's Research Hospital, with a new "text to donate" campaign called "We Won't Stop." Photos of the athletes wearing special T-shirts were shared on their personal social channels ahead of Saturday's race, during which the campaign was officially launched in the stadium, via Race Day Live and the television broadcast.
There was no track walk for round 3, although there was a time allotted for track viewing from inside the venue. In addition, two sighting laps were held prior to the start of each free-practice session.
AMA officials reported being impressed by the teams' adherence to the guidelines throughout the three Houston rounds.
Round three saw a modified track layout, including the season's first right-hand turn one.
Free practice saw Lawrence finish on top in the 250SX East class, while Roczen had the fourth-fastest lap in the 450SX class.
In timed qualifying, Roczen posted the second-fastest time, with a 47.579" lap in the second session. Muc-Off Honda rider Justin Brayton was fifth-best at 48.170", and SmarTop/Bullfrog Spas/MotoConcepts Honda riders Benny Bloss, Vince Friese and Broc Tickle were 16th-, 17th-, and 19th-best, respectively, with times of 49.051", 49.208" and 49.540 ". In the 250SX East class, Lawrence was second-best with a 48.300" lap, which came before he crashed hard in the whoops in the second session, the Australian escaping serious injury. Muc-Off Honda's Mitchell Oldenburg was sixth with a time of 50.000", while Phoenix Racing Honda rider Joshua Osby was 10th.
Roczen carried his speed into the night program, finishing on top in the first 450SX heat race, with Bloss finishing seventh. In heat 2, Brayton posted a fifth-place result, while Friese was ninth. Lawrence showed great speed in 250SX heat 1, finishing first, while Oldenburg and Osby were third and fourth, respectively.
With the three Houston races in the books, Team Honda HRC will enjoy a couple of days at home before heading to Indianapolis for another Saturday-Tuesday-Saturday triple-header residency.
Ken Roczen
"We had a pretty solid night, winning the heat race and then grabbing a good start in the main event. We put a pass on Cooper [Webb] and I was leading the way until the last lap, when [Dean] Wilson got in my way and was ahead of me for three quarters of a lap. I was yelling and screaming. He said he didn't hear me, but obviously there were blue flags around. I hit the back of his wheel and almost went down–a lot of madness going on. I passed him, but at that point that was the end of the race. We came in second place, even though we should've had the win. A lot of positives to take away here though, with the red plate and a second-place finish. It's not ideal but I'm looking forward to Indy."
Jett Lawrence
"The day wasn't bad. I qualified strong; I was a little sore after my crash in the last qualifying session, but I felt okay in the heat race and knew I had to improve in the main event. Unfortunately, I messed up the start and had to make my way through the pack, and by the time I got into third the leaders were gone. I'm happy to salvage a podium, but we're much better than that. I'm looking forward to Indy, to get back on top and start chipping away at these six points."
Erik Kehoe – Team Manager
"Overall, it was a good night for Jett and Ken maintaining the goal of being on the podium every weekend. Jett overcame a hard crash in qualifying and a bad start in the main event to still ride to a podium finish in the main event. Ken led most of the 450SX main to then get held up on the last lap and settle for a solid second. Now we regroup and head to Indy!"
Media contact:
Kayla Mead // Jonnum Media // kayla@jonnummedia.com // +1 (760) 822-4786
450SX Results
1. Cooper Webb
2. Ken Roczen
3. Adam Cianciarulo
4. Justin Barcia
5. Eli Tomaci
6. Malcolm Stewart
7. Aaron Plessinger
8. Jason Anderson
9. Zach Osborne
10. Justin Brayton
—
15. Benny Bloss
17. Broc Tickle
19. Vince Friese
450SX Championship Points (after 3 of 17 rounds)
1. Ken Roczen 60
2. Cooper Webb 59
3. Justin Barcia 59
4. Eli Tomac 54
5. Adam Cianciarulo 51
6. Justin Brayton 51
7. Malcolm Stewart 51
8. Dylan Ferrandis 50
9. Marvin Musquin 48
10. Zach Osborne 40
15. Broc Tickle 22
17. Vince Friese 15
18. Benny Bloss 12
250SX East Region Results
1. Colt Nichols
2. Christian Craig
3. Jett Lawrence
4. Jo Shimoda
5. Michael Mosiman
6. Max Vohland
7. Joshua Osby
8. John Short
9. Kevin Moranz
10. Thomas Do
—
11. Jeremy Hand
12. Wilson Fleming
13. Grant Harlan
14. Mitchell Oldenburg
250SX East Region Championship Points (after 3 of 9 rounds)
1. Colt Nichols 70
2. Christian Craig 70
3. Jett Lawrence 64
4. Jo Shimoda 56
5. Michael Mosiman 53
6. Max Vohland 46
7. Joshua Osby 42
8. Austin Forkner 40
9. John Short 39
10. Mitchell Oldenburg 34
—
16. Jeremy Hand 21
17. Grant Harlan 21
21. Wilson Fleming 8
About American Honda
American Honda Motor Co., Inc., is the sole distributor of Honda motorcycles, scooters, ATVs and Side-by-Sides in the United States. American Honda's Powersports Division conducts the sales, marketing and operational activities for these products through independent authorized Honda retail dealers. For more information on Honda products, go to powersports.honda.com.
Source: American Honda Motor Co., Inc.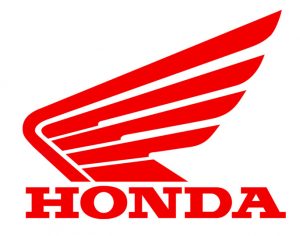 ####