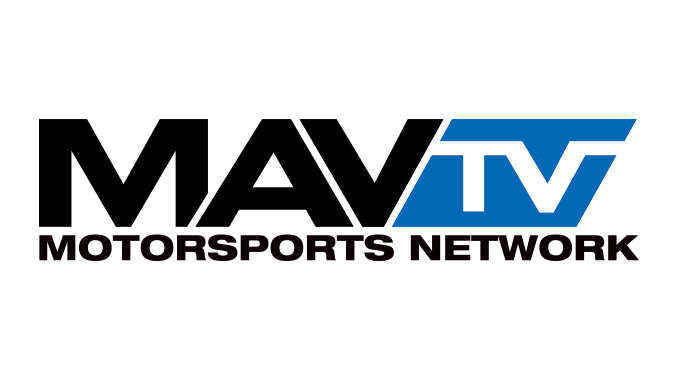 Streaming Channel Offers Premium Motorsports and Automotive Content
CORONA, CA – January 26, 2021 – (Motor Sports NewsWire) – On the heels of the network's official launch in Australia, MAVTV Motorsports Network has announced its continued global expansion with Samsung TV Plus in the UK. Motorsports fans in the UK now have access to premium racing content, including Late Model Dirt Series, Pro Pulling, ASCS Sprint Car Series and OPTIMA'S Search for the Ultimate Street Car, as well as some of the most exciting and unique motorsports entertainment available anywhere.
Samsung TV Plus offers more than 85 channels covering news, sports, movies, entertainment and more in the UK. Pre-installed on all newer (2016-current models) Samsung Smart TVs, users can instantly watch Samsung TV Plus for free with just an internet connection – no download, additional device or subscription needed.
"Our global partnership with Samsung TV Plus continues to grow with this expansion into the United Kingdom," said Ed Niemi, MAVTV Motorsports Network Senior Vice President. "MAVTV is excited to bring our premium motorsports content to the racing enthusiasts in the UK for free."
MAVTV Motorsports Network's global feed is a 24/7 channel dedicated to all motorsports featuring programming from Lucas Oil Studios. MAVTV Motorsports Network will cater to the rise in popularity of streaming entertainment and feature everything from race events to car build shows. Samsung Smart TV owners can begin watching the world's top-tier racing series and other premium motorsports content exclusively on MAVTV Motorsports Network channel 4064 through Samsung TV Plus.
About MAVTV
MAVTV Motorsports Network is the only cable television network in the U.S. dedicated exclusively to motorsports. MAVTV offers an unparalleled line-up of exclusive and unique events. MAVTV goes beyond the national mainstream motorsports events to include grassroots racing from across the globe: drag racing, pro motocross, sprint boats, rally cars, short course off-road truck racing, sprint cars, pro pulling, drifting, ice racing and everything in between. MAVTV knows you don't have to be a race fan to be an automotive enthusiast, which is why we have developed a package of automotive reality and custom build shows that are truly second-to-none. From 24/7 automotive and motorsports content on MAVTV Motorsports Network to the free and exclusive content available on MAVTV Select and the on-demand streaming service of MAVTV Plus, if it has a motor, it's probably on MAVTV – The Motorsports Network!
About Samsung Electronics Co., Ltd.
Samsung inspires the world and shapes the future with transformative ideas and technologies. The company is redefining the worlds of TVs, smartphones, wearable devices, tablets, digital appliances, network systems, and memory, system, LSI, foundry, and LED solutions. For the latest news, please visit the Samsung Newsroom at https://news.samsung.com.
Source: Lucas Oil Products, Inc.

####