TORRANCE, CA – June 9, 2020 – (Motor Sports NewsWire) – After two warm, dry events in Rice-Eccles Stadium, the desert venue experienced wet, chilly conditions for its third race in a row–which was also round 13 of the 2020 AMA Supercross series. It was an up-and-down day for Team Honda HRC, with Justin Brayton posting a seventh-place result to match his best finish of the season, while teammate Ken Roczen wasn't able to ride to his potential in the 450SX main event, finishing 10th.
Brayton enjoyed a decent start in the main, completing lap one in seventh place. After slipping to ninth on lap five, he regained those positions near the midway point of the 24-lap race, then took over sixth before giving that spot up in the latter stages.
Meanwhile, Roczen was held up in the first turn and completed lap one in fifth before quickly advancing another spot. As had happened at the previous round, however, the German wasn't able to maintain his momentum, and he was only able to manage 10th.
NOTES
As they did last week, Team Honda HRC reserved time on Friday at Flying Iron Horse Ranch, a private test track near Park City. The team spent the day letting riders Ken Roczen and Justin Brayton get in laps practicing and testing.
With an extra off day compared to the Sunday-to-Wednesday stretch, Team Honda HRC crew, riders and families had a chance to spend time outdoors. Many explored Utah's natural beauty by cycling or hiking to waterfalls, while several even tried extreme tubing at nearby Olympic Park, a facility that was built for the 2002 Winter Games.
On Thursday, Roczen's wife Courtney revealed via Instagram that the couple is expecting a baby boy in September. The Roczens have kept the news quiet, but with Courtney's baby bump becoming increasingly apparent, they decided to make the announcement.
The night of round 12, several thousand people marched in memory of George Floyd, making their way through the city and up to the University in Utah, where Rice-Eccles Stadium sits. Hours earlier, buoyed by several nights of mostly peaceful protests, Salt Lake City Mayor Erin Mendenhall had lifted the city's weeklong nightly curfew.
The riders' meeting for round 13 was once again recorded via Zoom and posted on YouTube on Saturday evening. Officials reminded teams that riders are responsible for podium appearances, and they stressed the importance of practicing social distancing in the stands at all times by sitting with at least five seats between one another. A virtual chapel service ended the meeting for those who cared to attend.
The state health department's on-site inspectors remained impressed by the supercross teams' and workers' adherence to the COVID-19-related guidelines, reporting that most are complying with the requirement that masks cover noses (not just mouths), and are maintaining appropriate space.
A significant weather advisory was in place for Salt Lake City over the weekend, with big thunderstorms and heavy rainfall Saturday. The track was rebuilt following Wednesday's race and then covered Friday to protect it from the rain.
Whereas round 12 had been run quite late, round 13 was much earlier (though not as early as round 11), with the main program kicking off at 3 p.m. local time. The post-race press conference took place via Zoom one hour after the main event, and several selected riders are scheduled to participate in an additional virtual media scrum Monday afternoon.
Heading into the race, officials prepared several alternative schedules for different weather scenarios. In the end, the rain forced a change to qualifying, with each rider participating in just one session, in order to keep the track covered as long as possible. That meant limited time for the riders to learn the course and log a good lap time for heat-race gate picks. (There was no risk of not qualifying, as everyone on the entry list was already confirmed.)
The weather presented the riders with a handful of challenges on race day. Not only did the intermittent rain hamper visibility and create slippery conditions, but keeping warm was a factor, as the temperature dropped to 50º F around the time qualifying started.
Roczen finished eighth in his single qualifying session, with a 1'0.855" lap, while Brayton had a 12th-best time of 1'1.418". Smartop/Bullfrog Spas/MotoConcepts rider Malcolm Stewart was the top Red Rider–sixth-best with a 59.988" time–while teammate Justin Hill finished 13th at 1'01.870". Stewart would go on to enjoy his best main-event result of the season so far, finishing fifth.
In the first heat race, Roczen led early but was slowed by a flat rear tire and had to settle for second. Brayton was third, with Stewart sixth. In heat two, Smartop/Bullfrog Spas/MotoConcepts racer Justin Hill was the top Red Rider, finishing eighth, one spot ahead of his teammate Vince Friese.
It was a positive day for GEICO Honda, with Chase Sexton earning the 250SX East victory and retaking the lead in the title chase. The defending champ grabbed the holeshot in the main event, only to be quickly bumped off the track by title-rival Shane McElrath and then lose more ground due to a fall in traffic. Following an unrelated red flag, Sexton started just behind McElrath, who then went down, allowing Sexton by. From that point, the Illinois native rode strong to the finish for his third win of the series, giving him a three-point margin with one round remaining.
GEICO Honda announced over the weekend that Jeremy Martin is sitting out the final two rounds of the AMA 250SX East Championship, in order to avoid earning enough points to be forced out of the class. The Minnesota native missed the entire 2019 season to recover from a back injury, and with no factory 450SX spots expected to be available next year, he and his team felt the most prudent decision was to retain 250SX eligibility. Martin, who earned three podium finishes and sits fourth in points despite missing the SLC 3 race, plans to return to action in the AMA Pro Motocross series (which has no points maximum).
Round 14 of the AMA Supercross series is set to take place Wednesday, again at Rice-Eccles Stadium. Whereas the first three Salt Lake rounds were 250SX East events, the next two are both 250SX West races.
Justin Brayton
"What a crazy day–the weather was just wild! It rained all day yesterday and most of the day today. Then the sun came out right after practice, which kind of dried up the track for the heat race, which was actually pretty good. I got third and then the rain blew in again. It dropped like 10 to 15 degrees and was raining on us before the main event, but all in all it was a good day. I ended up seventh–ran sixth for a long time and then got passed with a few to go. Overall, it was a solid night. Of course I want to be closer to the top five, but I feel like we're working our way there. We made some awesome bike changes this week and that really helped me in the muddy conditions. When I got off the track, I told the guys that I can't wait to ride this setup in the dry, so hopefully we'll be able to do that here in a couple days."
Ken Roczen
"These past two races obviously haven't been the results that we needed to be in the fight. That doesn't mean that we aren't still trying. Sometimes you're dealt a hand of cards that are completely out of your control, but we're trying to make the smartest and quickest decisions to get through some of the health issues that keep coming up. My heat went well and I led a handful of laps until I got a flat. The boulders started popping up and I think I know right where the rock got me in the whoops. With the weather changing, we tried to make a tire decision that would give me the best chances of not having that same thing happen in the main, but that obviously didn't work well. I'm not the type of guy that likes to roll around or is satisfied with a fifth- or 10th-place finish, but sometimes if that's the best you can do for the night, you just have to except it for what it is. I can't thank my team enough for being patient with me and for never wavering in their support. I know the sacrifices they're making to be up here and all of the work they're putting in to give me the best equipment and support, and I want to do better for them. I couldn't be more grateful for them and I hope we can turn this around and be in a better position to put up a fight on Wednesday."
Erik Kehoe – Team Manager
"Coming from the last race, our starts were better, and Justin actually made some progress this week after we made some changes on the bike–he had a solid ride. I'm not sure about Ken and where we're at. After he got that flat tire in the heat race, we made a change for the main event, which probably wasn't the right direction. Ken had a hard time keeping a good pace for the whole race, but we'll take these next couple days to regroup and get back out there on Wednesday."
Brent Duffe – Mechanic (Justin Brayton)
"It felt good to wake up in Salt Lake City again–it's starting to feel normal now. We're in a routine, but things were different with the rain. I look forward to mud races because we don't get too many of them. With a shortened schedule, it made the day go by really quick. JB got his best result, so I'm not stressing over the extra work during the day or that it's causing for tomorrow. JB is happy with the bike setup, and we're looking forward to the next round in a few days."
Jordan Troxell – Mechanic (Ken Roczen)
"It was another less-than-stellar day in Salt Lake City. Rain delayed the program, but we had a pretty decent heat race until we got a flat tire. Once again the main didn't go in our favor, so we lost a lot of points. We have four more rounds, so the goal is just to try and improve."
Media contact:
Kayla Mead // Jonnum Media // kayla@jonnummedia.com // +1 (760) 822-4786
450SX Results
1. Eli Tomac
2. Cooper Webb
3. Jason Anderson
4. Zach Osborne
5. Malcolm Stewart
6. Dean Wilson
7. Justin Brayton
8. Martin Davalos
9. Justin Barcia
10. Ken Roczen
——
15. Justin Hill
16. Vince Friese
450SX Championship Points (after 13 of 17 rounds)
1. Eli Tomac 301
2. Ken Roczen 275
3. Cooper Webb 269
4. Justin Barcia 239
5. Jason Anderson 229
6. Malcolm Stewart 198
7. Dean Wilson 176
8. Justin Brayton 173
9. Justin Hill 169
10. Aaron Plessinger 159
——
15. Vince Friese 127
ABOUT AMERICAN HONDA
American Honda Motor Co., Inc., is the sole distributor of Honda motorcycles, scooters, ATVs and Side-by-Sides in the United States. American Honda's Powersports Division conducts the sales, marketing and operational activities for these products through independent authorized Honda retail dealers. For more information on Honda products, go to powersports.honda.com.
Source: American Honda Motor Co., Inc.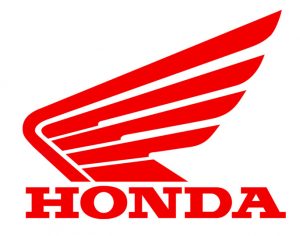 ####