Two side-by-side class wins for Talon 1000X-4
ENSENADA, MEXICO – November 23, 2020 – (Motor Sports NewsWire) – For the third time in as many years, the SLR Honda team rode to victory during this weekend's SCORE International Baja 1000, extending Honda's overall motorcycle win total in the event to 30, including six straight and 22 in the last 23 years. It also marked a record 14 wins for the CRF450X. It was a dominant performance for riders Mark Samuels, Justin Morgan and Justin Jones, as the No. 1X bike led the entire way around the 898.4-mile course, turning in a winning time of 20 hours, 50 minutes, 30 seconds.
Team owner and rider of record Samuels rolled off the Ensenada start line at 4 a.m. Friday and quickly handed off to Morgan, who raced 124 miles through the darkness down the Pacific Coast, building a three-minute lead that was largely erased when the team pulled off the headlights at the end of his stint. Jones took over and built up a margin of approximately half an hour before Samuels took the helm at race-mile 304 to tackle a technical, 300-mile, seven-hour section across the peninsula to San Felipe. Morgan remounted at dusk and rode the final 290 miles to the finish back in Ensenada.
The victory also wrapped up SLR's third-consecutive SCORE World Desert Championship. This year's series was shortened due to COVID-19 and included just the Baja 500 and Baja 1000, both of which the team won, extending its undefeated tally in SCORE racing to 10.
"It starts to create a lot of pressure when you're expected to win every year," Samuels admitted with a laugh. "Baja isn't just about racing other people; it's also all the other things that can happen. That's all part of it though, and it's what makes the wins special. It was tough course this year, but it was great to have Honda prevail again."
In addition to earning the overall motorcycle win, Honda-equipped teams topped a number of classes in what is unofficially known as "the world's longest non-stop off-road race." Francisco Septien, Shane Esposito, James Shultz and David Zarate teamed up to win Pro Moto 30, while Sportsman Moto was won by an effort comprising Carlos Silva, Alberto Heredia, Luis Flores, Javier Salazar, Phillip Herrera and Carlos Gutierrez.
While Honda motorcycle wins have come to be expected in Baja, this year's 53rd running of the event also saw Honda side-by-sides achieve success. The Pro UTV NA class was won by a Raceco-built Talon 1000X-4 fielded by a private Chris Haines-managed effort fielding drivers Francisco Arredando, Jamie Campbell (brother of Baja legend Johnny Campbell) and Cisco Bio. The team initially looked to have taken the overall side-by-side win, but a 10-minute penalty for unintentionally missing a virtual check point moved them back to second overall. Also impressive was the Honda Talon Factory Racing team, which topped the Pro UTV Unlimited category with drivers Eliott Watson, Quintin Tucker, Bud Ward, Brian Weatherly and Geoffrey Dunivin.
Honda ATV riders tasted glory as well, with Adolfo Arellano earning the overall victory, while the Sportsman Quad class went to a team made up of Imanol Fierro, Ery Sandoval, Nicolas Ibarra, Jesus Gomez, Jesus Baca and Nicholas Espinoza.
About American Honda
American Honda Motor Co., Inc., is the sole distributor of Honda motorcycles, scooters, ATVs and Side-by-Sides in the United States. American Honda's Powersports Division conducts the sales, marketing and operational activities for these products through independent authorized Honda retail dealers. For more information on Honda products, go to powersports.honda.com.
Source: American Honda Motor Co., Inc.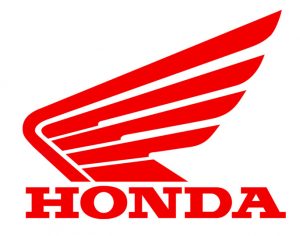 ####