Flat-track racer won 15 nationals
PICKERINGTON, OH – November 4, 2020 – (Motor Sports NewsWire) –  Everett Brashear, one of the top AMA flat-track racers in the 1950s, died Oct. 29 in Los Angeles, Calif. He was 93.
Between 1952 and 1960, Mr. Brashear won 15 AMA flat-track nationals and dozens of regional races. He was inducted into the AMA Motorcycle Hall of Fame in 1998.
Born in Beaumont, Texas, on Jan. 17, 1927, Mr. Brashear grew up with little interest in motorcycling. He first took up riding after he left the military in 1946, when he bought an Indian Scout and started racing on the street with his friends.
In 1949, Mr. Brashear was high-point rider in the novice ranks, a feat he repeated the next year as an amateur. He didn't make much of an impression in 1951, his first expert season. The following year, 1952, was a different story, though. Mr. Brashear broke through with his first national win at the half-mile track in Sturgis, S.D. That win was the first for Mr. Brashear and the first win for Harley-Davidson's new KR model race bike.
In 1953, Mr. Brashear won three nationals, two half-miles and a mile.
Despite a serious racing injury in 1954, Mr. Brashear returned to competition and delivered strong performances throughout the remainder of the decade on Harley-Davidsons and BSAs.
He retired from racing in 1960 and took a job for Triumph distributor Johnson Motors in California. His retirement was short-lived, however. He came back and won his final AMA national, the Sacramento (Calif.) Mile on July 17, 1960.
Another bad crash in a county-fair race at the end of the year convinced Mr. Brashear to give up racing again. He came back a second time and raced select events for the next four years (actually earning his top finish in the Daytona 200, sixth, in 1964 on a Matchless), but had already moved on to life outside of racing.
For a short time, Mr. Brashear ran a Harley-Davidson dealership. Then he was a district manager for Triumph, an insurance agent, eastern sales manager for Yamaha, national sales manager for Kawasaki, head of Husqvarna distribution and, finally, a representative for aftermarket manufacturers. He retired to San Diego.
In all, Mr. Brashear spent 47 years of his life in the motorcycle industry in one form or another. Read his complete biography at motorcyclemuseum.org/halloffame/detail.aspx?RacerID=17.
About the American Motorcyclist Association
Founded in 1924, the AMA is a not-for-profit member-based association whose mission is to promote the motorcycle lifestyle and protect the future of motorcycling. As the world's largest motorcycling rights and event sanctioning organization, the AMA advocates for riders' interests at all levels of government and sanctions thousands of competition and recreational events every year. The AMA also provides money-saving discounts on products and services for its members. Through the AMA Motorcycle Hall of Fame in Pickerington, Ohio, the AMA honors the heroes and heritage of motorcycling. For more information, visit americanmotorcyclist.com.
Not a member? Join the AMA today: americanmotorcyclist.com.
Source: American Motorcyclist Association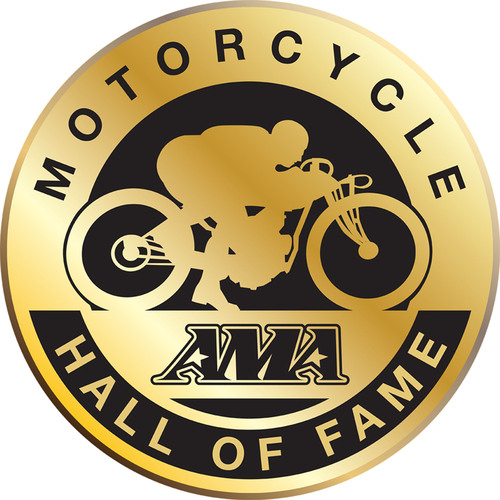 ####