ALPHARETTA, GA – October 30, 2023 – (Motor Sports NewsWire) –
Six models across three categories are included in the announcement
Gold Wing, Fury, Rebel 1100, Rebel 500 and Rebel 300 receive new colors
Renowned for its wide range of two-wheel offerings, American Honda today announced the return of six on-road motorcycle models, spanning the touring, cruiser and adventure categories. From beginner-friendly cruisers to advanced touring machines, the announcement showcases the depth of Honda's lineup and its commitment to riders of all segments and experience levels.
Headlining the announcement are the category-defining Gold Wing and the flagship Rebel 1100, both of which are offered in new colors for 2024. Well-equipped for long-distance rides, the comfortable Gold Wing leads the way when it comes touring performance. The Rebel 1100 offers the freedom, enjoyment and style of a modern cruiser, along with Honda's legendary reliability and ease of ownership. For 2024, the bagger-style Rebel 1100T is offered in a 6-speed manual transmission version, in addition to the automatic DCT version that was released last year.
Also included in the announcement are the industry's most popular entry-level cruisers, the Rebel 300 and Rebel 500, both sporting new colors. With a signature raked-out front end, the Fury continues to deliver classic chopper styling, but with refined Honda handling and a new color for 2024. Rounding out the announcement is the remarkably versatile NC750X, boasting comfort and convenience for around-town commuting and weekend adventures.
Gold Wing
When it comes to long, multi-day rides through winding backroads and stretches of open highway, few motorcycles can measure up to the smooth, gliding ride and refined technology of Honda's legendary Gold Wing. This touring icon continues to set the standard for the category with substantial storage capacity, a premium sound system, convenient navigation software and, most importantly, unmatched ride quality. Whether it's covering miles on the highway or carving through a scenic mountain pass, the Gold Wing's relaxed riding position, comfortable seat, robust wind protection and premium suspension amount to a remarkably luxurious experience for both the rider and passenger. Plus, with a famously smooth 1,833cc six-cylinder engine and available automatic DCT gearbox, hitting the open road has never felt this good.
MSRP

Gold Wing Tour Airbag DCT: $33,000
Gold Wing Tour DCT: $29,700
Gold Wing Tour: $28,700
Gold Wing DCT: $25,700
Gold Wing: $24,700

Colors

Gold Wing Tour Airbag DCT: Pearl White
Gold Wing Tour DCT: Gray Metallic/Black; Pearl White
Gold Wing Tour: Gray Metallic/Black; Pearl White
Gold Wing DCT: Matte Armored Green Metallic
Gold Wing: Matte Armored Green Metallic

Available: November
Fury
While many choppers compromise ride quality for styling, Honda's Fury is the rare exception. With unmistakable chopper styling and Honda's renowned fit, finish and functionality, the Fury offers the best of both worlds. Honda's engineers achieved impressive handling characteristics and suspension performance while maintaining the raked-out front end and hard-tail styling that defines the chopper category. Meanwhile, the 1,312cc liquid-cooled V-twin engine sounds as good as it looks and has plenty of torque on tap. For 2024, The Fury's head-turning style is amplified with a new Adventure Green color.
MSRP: $11,499
Color: Adventure Green
Available: December
Rebel 1100
From long-distance highway touring to relaxed weekend rides on winding backroads and spirited canyon carving, the Rebel 1100 embodies dynamic cruiser performance. For riders that gravitate toward the traditional cruiser experience, the Rebel 1100 (manual transmission) and Rebel 1100 DCT (automatic dual clutch transmission) boast sporty handling and a clean, contemporary design. The Rebel 1100T on the other hand, touts "bagger" styling with a large handlebar fairing and hard color-matched saddlebags that offer a combined 35 liters of space, giving riders added comfort and cargo storage for longer excursions. For 2024, the Rebel 1100T is offered with a 6-speed manual transmission, in addition to the automatic DCT version that was released last year.
MSRP

Rebel 1100T DCT: $11,349
Rebel 1100T: $10,699
Rebel 1100 DCT: $10,149
Rebel 1100: $9,549

Colors

Rebel 1100T DCT: Metallic Black; Matte Armored Green Metallic
Rebel 1100T: Metallic Black; Matte Armored Green Metallic
Rebel 1100 DCT: Gray Metallic; Metallic Blue
Rebel 1100: Gray Metallic; Metallic Blue

Available: January
Rebel 500
A modern cruiser through and through, the Rebel 500 is all about maximizing the freedom and exhilaration that can only be found on a motorcycle. Starting with its timeless yet aggressive styling, this hugely popular cruiser turns heads wherever it goes, with an iconic peanut fuel tank, blacked-out components and wide tires. The 471cc parallel-twin engine matches strong bottom-end torque with smooth delivery for a user-friendly powerband that makes the Rebel fun to ride, both in the canyons and around town. With relaxed ergonomics and well-balanced handling, the chassis and suspension prioritize rider comfort and control. The Rebel 500 is available in standard and ABS versions, as well as a limited-edition ABS SE trim level that comes with some of Honda's most popular accessories installed from the factory.
MSRP

Rebel 500 ABS SE: $6,999
Rebel 500 ABS: $6,799
Rebel 500: $6,499

Colors

Rebel 500 ABS SE: Pearl Smoky Gray
Rebel 500 ABS: Matte Laurel Green; Pearl Black
Rebel 500: Matte Laurel Green; Pearl Black

Available: January
Rebel 300
Approachable, stylish and fun are all adjectives that describe Honda's Rebel 300. Between the low seat height, comfortable ergonomics, balanced handling and linear power delivery, this model offers a sense of confidence that allows new riders to build their skills as they progress on their motorcycling journey. The reliable 286cc engine provides plenty of power for getting around town or cruising on the highway. Of course, the Rebel looks the part as well, with timeless cruiser styling that's amplified by the recognizable peanut fuel tank, blacked-out engine components and LED lighting. Available in standard and ABS versions, the Rebel 300 offers user-friendly performance that's particularly appreciated by new riders.
MSRP

Rebel 300 ABS: $5,149
Rebel 300: $4,849

Color: Pearl Black; Nitric Orange
Available: January
NC750X
As the jack-of-all-trades in Honda's on-road two-wheel lineup, the NC750X is as competent at making quick work of the daily commute as it is at getting off the grid on remote backroads. A powerful, liquid-cooled, SOHC 8-valve parallel-twin engine is paired with Honda's high-tech automatic dual clutch transmission for efficient power delivery and ease of operation. Meanwhile, the balanced chassis and quality suspension ensure nimble handling and a comfortable ride. For both commuting and exploring, the upright riding position optimizes rider comfort, and the robust storage solutions allow space for additional gear and supplies. Plus, with Honda's renowned reliability and an affordable MSRP, the NC750X offers a combination of adventure and utility that's tough to beat.
MSRP: $9,499
Color: Matte Nightshade Blue
Available: January
About American Honda
American Honda Motor Co., Inc., is the sole distributor of Honda motorcycles, scooters, ATVs and Side-by-Sides in the United States. American Honda's Power Sports & Products Division conducts the sales, marketing and operational activities for these products through independent authorized Honda retail dealers. For more information on Honda products, go to powersports.honda.com.
Source: American Honda Motor Co., Inc.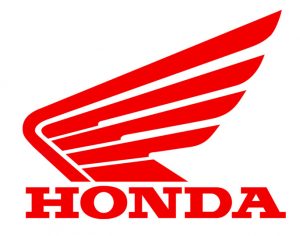 ####