ALPHARETTA, GA – August 23, 2023 – (Motor Sports NewsWire) –
The retro-inspired Monkey and Super Cub are back for the 2024 model year
American Honda today announced the return of two popular miniMOTO models for the 2024 model year. From new riders to nostalgic fans of past models that played important roles in Honda's history, the iconic Monkey and Super Cub continue to appeal to a wide variety of customers. Honda is a pioneer and leader in this category, and the brand's collection of approachable and fun pint-sized two-wheelers has never been stronger.
With authentic retro styling and a smile-inducing character, Honda's Monkey is back with a new Pearl Black color for 2024 (plus the returning Pearl Nebula Red). Also returning for the new model year, the best-selling Super Cub continues to offer convenient and efficient performance for around-town riding. Both models draw on Honda's rich two-wheel heritage while benefiting from the modern advancements that allow for an enjoyable, safe and comfortable ride.
Monkey
Originally introduced in the early 1960s for a Honda-owned Japanese amusement park called Tama Tech, Honda's Monkey remains true to its roots, with a fun-yet-practical character. Its authentic retro styling is contrasted by state-of-the-art performance, thanks to features like programmed fuel injection, ABS brakes, plush suspension and a capable 124cc engine. Designed to maximize smiles per gallon, the Monkey's small stature, light weight and practical performance combine to deliver an approachable, enjoyable riding experience for a wide variety of riders.
MSRP: $4,299
Colors: Pearl Nebula Red; Pearl Black
Available: September
Super Cub C125
Holding the crown of the most popular motor vehicle of all time, with over 100 million units sold worldwide since its introduction in 1958, the Super Cub offers an unparalleled combination of practical simplicity and retro styling. A step-through chassis, clutch-free four-speed transmission and lightweight design inspire confidence, while the 124cc four-stroke engine delivers impressive fuel efficiency and plenty of power for zipping around town. Plus, convenient features like front-wheel ABS, fuel injection and an electric starter contribute to the Super Cub's iconic status.
MSRP: $3,899
Color: Pearl Gray
Available: October
About American Honda
American Honda Motor Co., Inc., is the sole distributor of Honda motorcycles, scooters, ATVs and Side-by-Sides in the United States. American Honda's Power Sports & Products Division conducts the sales, marketing and operational activities for these products through independent authorized Honda retail dealers. For more information on Honda products, go to powersports.honda.com.
Source: American Honda Motor Co., Inc.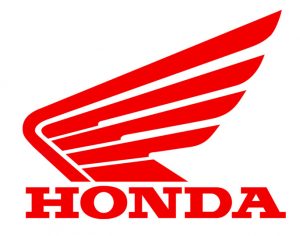 ####