ALPHARETTA, GA – January 20, 2023 – (Motor Sports NewsWire) –
Racing-contingency program covers nearly 200 race series
Industry's most generous package, with more payouts in more series
Over $500,000 available for Talon sport side-by-side racers alone
Honda's already-bountiful Red Rider Rewards powersports racing-contingency program continues to grow, with the 2023 edition making more than $7 million available to racers, representing an increase of over $500,000 versus last year. The powersports industry's richest racing contingency package, Red Rider Rewards offers the most payouts in the most series.
The program offers Red Riders across the country a chance to earn payouts in nearly 200 racing series across the motocross, off-road, dirt track, road racing, ATV and side-by-side categories. Showing marked growth is the program's side-by-side component, which alone offers $500,000 for racers of Talon sport models—well over double last year's offering. This component alone covers an industry-leading 18 racing series, including SCORE International Off-Road Racing, WORCS, Best in the Desert Racing Association, Arkansas Cross Country Racing (AXC), Iowa ATV Hare Scrambles Series (IATVHSS), Indiana Cross Country Racing (IXCR) and more. New for 2023 are DP4 SxS Racing (which kicks off this weekend), Southern Nevada Off-Road Enthusiasts (SNORE), Texas Outlaw Series, Ultra4 Racing, Champ Off-Road Tour and Great American Short Course. In each of these six new series, a $15,000 prize is offered for any Talon driver who wins a championship. At individual events within these series, prizes range from $1,500 for a win in any class to $400 for fourth place.
Honda's Red Rider Rewards racing contingency program aims to benefit racers of various skill levels by targeting payouts deeper into the results—not just to those battling for wins. Covered Honda models include the CRF Performance line, the CBR family of sport bikes, and Talon sport side-by-sides.
"We're happy to grow the Red Rider Rewards package again for 2023, with particular emphasis on the Talon," said Brandon Wilson, Manager of Sports & Experiential at American Honda. "Given the growing popularity of side-by-side racing and of the Talon family over the past few years, it only makes sense to increase our support of that category. With those additions and continued refinements to our CRF and CBR contingency, we look forward to another amazing year of racing. Thanks again to our Red Riders—now get out there and earn some money!"
In addition to the Red Rider Rewards contingency program, Honda offers trackside support at many races, through partnerships with JCR Honda, SLR Honda, Phoenix Racing Honda, Honda Talon Factory Racing and DR Powersports.
For more information, visit the Honda Powersports website.
About American Honda
American Honda Motor Co., Inc., is the sole distributor of Honda motorcycles, scooters, ATVs and Side-by-Sides in the United States. American Honda's Power Sports & Products Division conducts the sales, marketing and operational activities for these products through independent authorized Honda retail dealers. For more information on Honda products, go to powersports.honda.com.
Source: American Honda Motor Co., Inc.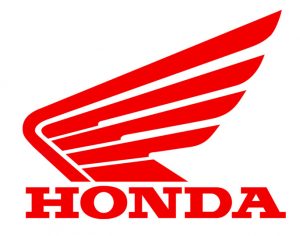 ####