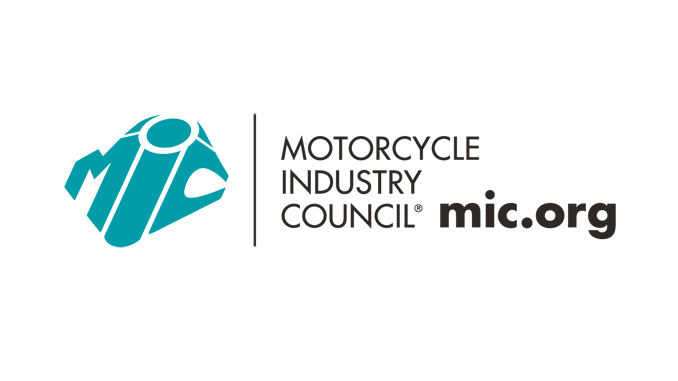 IRVINE, CA – March 23, 2022 – (Motor Sports NewsWire) – The Motorcycle Industry Council Board of Directors re-elected officers and welcomed three new directors.
The board re-elected the officers who were selected in the December special election held after the previous chairman, Paul Vitrano, stepped down. In this month's meeting, Chuck Boderman of American Honda Motor Co., Inc. was re-elected chairman of the board; Kawasaki's Bill Jenkins was re-elected as vice chairman; and Jim Woodruff of National Powersport Auctions was re-elected as treasurer/secretary.
"The MIC board reflects the financial investments made by the ten largest OE members and adds new voices to our discussions about current challenges and the industry's future," Boderman said. "We will continue to support the growth of the powersports industry and its expanding landscape. I welcome the new directors and I look forward to working on behalf of the entire powersports industry."
The new MIC board includes representation from across powersports:
Nicole Allen, Comoto Holdings
Chairman Chuck Boderman, American Honda Motor Co., Inc.
Derek Brooks, Yamaha Motor Corporation, U.S.A.
Jeff Brown, EagleRider
Tim Calhoun, Hisun Motors Corp., U.S.A.
Kerry Graeber, Suzuki Motor USA, LLC
Robin Hartfiel, Dealernews
John Hinz, KTM North America, Inc.
Vice Chairman Bill Jenkins, Kawasaki Motors Corp., U.S.A.
Erik Larson, Piaggio Group Americas*
Joey Lindahl, Polaris, Inc.
Rod Lopusnak, Triumph Motorcycles America
Shawn McLean, BMW Motorrad USA*
Jeff Proctor, BRP, Inc.*
Secretary/Treasurer Jim Woodruff, National Powersport Auctions
The complete list of MIC Board members can also be found here.
ABOUT THE MOTORCYCLE INDUSTRY COUNCIL
The Motorcycle Industry Council, under its marquee market expansion brand, Ride With Us, is working to introduce everyone to the incomparable thrill of riding a motorcycle. The MIC is a not-for-profit trade association representing motorcycle manufacturers, distributors, aftermarket companies, dealers, retailers, and a variety of related organizations providing vital support to the powersports industry. The MIC advocates for fair policy and regulatory environments, works to deliver valuable data to the industry, and strives to bring the joy of riding to everyone, everywhere.
Established in 1914, the MIC is headquartered in Irvine, Calif., with a government relations office in metropolitan Washington, D.C. Keep up with the industry association on Twitter @followMIC, online at MIC.org, and through the weekly MIC RideReport.
Source: Motorcycle Industry Council
####