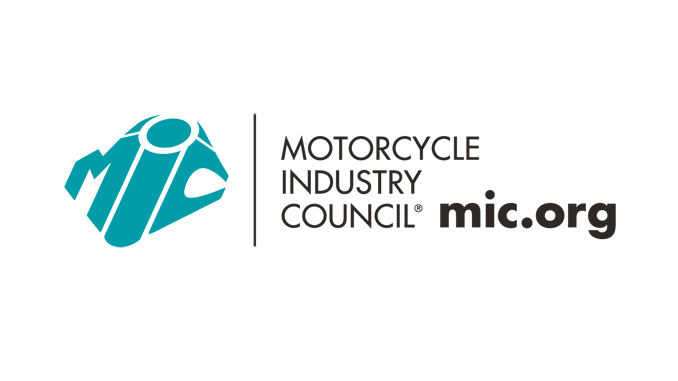 IRVINE, CA – August 13, 2021 – (Motor Sports NewsWire) – The Motorcycle Industry Council is expanding its free first-ride experience to the dirt! Partnering with the Overland Expo shows, the MIC's Ride With Us Moto Intro will give attendees with no motorcycling experience the opportunity to experience the thrill of their first ride on dirt bikes — all within 45 minutes.
"Through our Ride With Us Moto Intros we are helping people experience riding for the first time and we can't wait to ignite their passion for riding motorcycles at Overland Expo," Cinnamon Kernes, vice president of market expansion, Motorcycle Industry Council. "We are excited to bring this experience to Overland Expo Mountain West and have plans to offer the experience at Overland Expo East as well, stay tuned for details."
"MIC's Ride With Us Moto Intros are a great opportunity for any moto-curious person to try riding and we are thrilled the MIC could deliver this experience in the dirt for our attendees," said Jessica Kirchner, vice president of marketing, Overland Expo. "The Overland Expo audience is ripe with aspiring adventure riders."
The Moto Intro is designed for people who have never ridden a motorcycle before. Motorcycle Safety Foundation coaches will guide new riders through basic motorcycle controls and help them experience their first ride in on a controlled dirt course. This activation will be a part of upcoming Overland Expo shows:
Overland Expo Mountain West | Aug 27-29, 2021 | Loveland, CO
Overland Expo East | Oct 8-10, 2021 | Arrington, VA (tentative)
These dates are in addition to the previously announced Progressive IMS Outdoors shows, where Ride With Us Moto Intros introduce attendees to motorcycling with street bikes. The IMS dates are:
Sonoma, California: July 16-18
Chicago, Illinois: August 20-22
Carlisle, Pennsylvania: September 10-12
Fort Worth, Texas: October 1-3
Nashville, Tennessee: October 8-10
Lakeland, Central Florida: October 15-17
Atlanta, Georgia: October 29-31 (tentative)
Southern California: November 19-21 (venue TBD)
The rider journey continues online at Ridewithus.com with information and resources on next steps, with specifics on rider education and training as well as MSF's DirtBike School and the MSF Basic RiderCourse.
The Ride With Us Moto Intro experience is free to Overland attendees; general admission tickets are available at Overland Expo® Participants must be at least 18 years of age with a driver's license (16 years of age minimum with a parent's signature). Riders should be able to ride a bicycle as well.
ABOUT THE MOTORCYCLE INDUSTRY COUNCIL
The Motorcycle Industry Council, under its marquee market expansion brand, Ride With Us, is working to introduce everyone to the incomparable thrill of riding a motorcycle. The MIC is a not-for-profit trade association representing motorcycle manufacturers, distributors, aftermarket companies, dealers, retailers, and a variety of related organizations providing vital support to the powersports industry.  The MIC advocates for fair policy and regulatory environments, works to deliver valuable data to the industry, and strives to bring the joy of riding to everyone, everywhere.
Established in 1914, the MIC is headquartered in Irvine, Calif., with a government relations office in metropolitan Washington, D.C. Keep up with the industry association on Twitter @followMIC, online at MIC.org, and through the weekly MIC RideReport.
Source: Motorcycle Industry Council
####