CHINO, CA – June 2, 2021 – (Motor Sports NewsWire) – Inspired by our Japan Endurance team we thought this look would be perfect for the new Honda Grom. We called a few of our friends like Motul, MNNTHBX and Steady Garage all purveyors of the small bore scene and they were all into being a part of this iconic Yoshimura look. What better place to debut than Barber Small Bore, the countries most essential small bore gathering?
This new Yoshimura kit contains 19 individual decals for the new Grom that are our own proprietary templates designed in house. Made right here in the USA from high performance 12 mil air release material. Using the best materials makes these kits go on super easy.
Order now! Kits should be available by mid June.
Designed and made in the USA.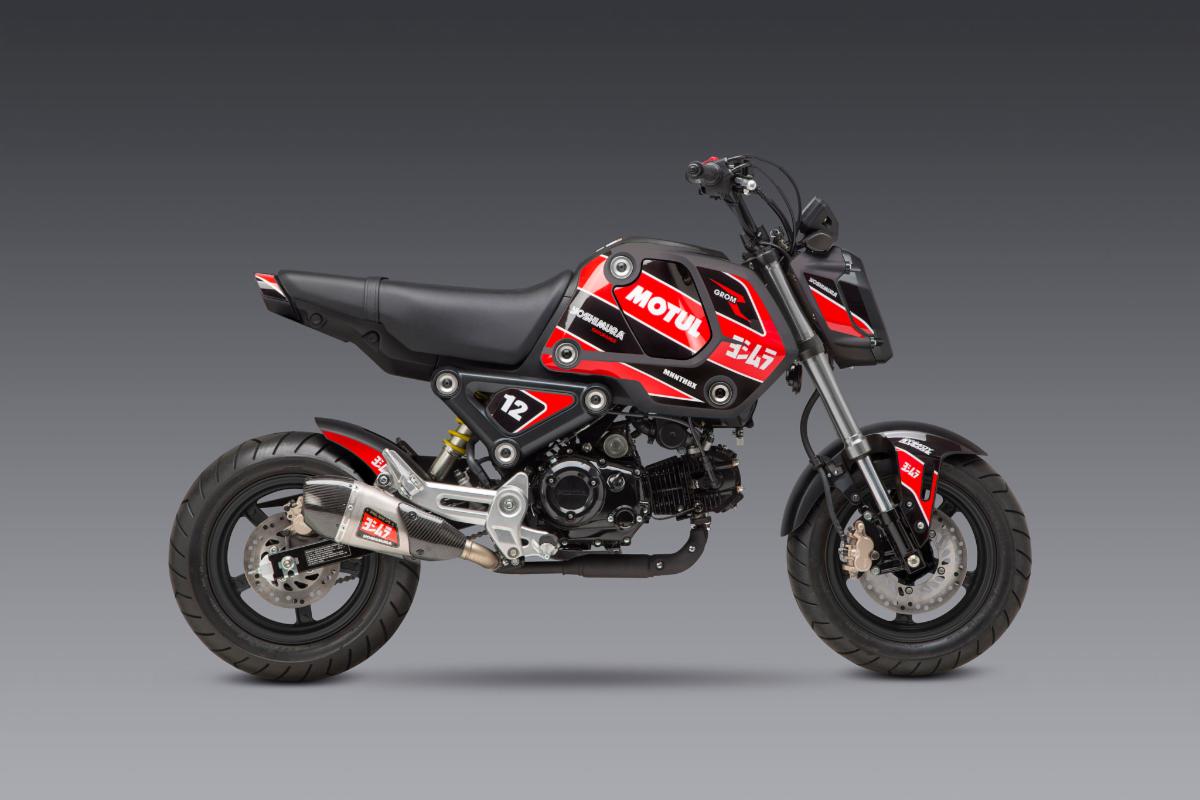 The Race graphic mounted on the black Grom looks fast just sitting still.
2022 Honda Grom "Race" Graphics Kits

2022 Honda Grom Graphic kit "Race"
Part #800RD121220
MSRP: $129.00
Hi res images available here: https://www.dropbox.com/sh/fborqtjj9vs7ml8/AABoOxd83Jo_0VOdaYDrnBhfa?dl=0
About Yoshimura
Yoshimura is "The Leader in Performance" and has been for over 65 years. With unmatched skills, knowledge and passion for racing, Yoshimura is on the forefront of the aftermarket. Yoshimura exhaust systems are race bred and feature the same legendary performance, fit, and quality that has been our trademark for six decades. To learn more about Yoshimura and view their wide variety of performance products, visit www.yoshimura-rd.com.
Source: Yoshimura Research and Development of America

####