ATLANTA, GA – April 19, 2021 – (Motor Sports NewsWire) – AMA Supercross's Atlanta Motor Speedway tripleheader wrapped up on Saturday with round 15, with Team Honda HRC's Ken Roczen leading the majority of the 450SX main event but ultimately settling for second, while teammate Chase Sexton finished 10th. In the penultimate round of the 250SX West series, Hunter Lawrence showed good speed on his CRF250R before finishing fourth.
After nailing a strong start and aggressively moving into the lead on lap one, Roczen ran at the front for most of the 20-minute-plus-one lap race, turning lap times nearly a second faster than the next-fastest rider and stretching his advantage to 12.060 seconds. A late mistake in the whoops resulted in the German stepping off the bike, and although he managed to quickly remount with the lead, he struggled to refind rhythm. On the penultimate lap, he was passed by title rival Cooper Webb, who he chased to the finish for a close second. Roczen sits second in the title chase.
Sexton was second-best in timed qualifying and rode to an impressive heat-race win, but suffered a less-than-ideal main-event start. After a run-in with another rider knocked him back to ninth position, he climbed to seventh on lap two, only for additional issues to put him back in the pack. He advanced to 10th by lap 11 of 14 and remained in that position until the finish.
Lawrence topped 250SX qualifying for the first time in his career and then rode to a convincing win in his heat race. After the main event was red-flagged, Lawrence was fourth on the restart, but he went off the track on lap one while avoiding another rider, hit a Tuff Block and fell. From 18th place, the Australian worked his way through the pack, advancing 14 positions to salvage an impressive fourth-place finish.
NOTES
With just three days between the Atlanta 2 and Atlanta 3 rounds,Team Honda HRC spent the time prepping the bikes for the third and final Atlanta Motor Speedway event.
Rapid COVID-19 tests were conducted at a drive-through station outside the speedway, and Team Honda HRC personnel underwent their second round of tests on Wednesday morning.
The rescheduled Media Day riding session took place Friday, giving the riders time to test out the modified track layout.
To celebrate Ken Roczen's fourth victory of the year and Team Honda HRC's Atlanta 2 1-2 finish, the team held a cookout at the speedway on Friday evening.
Team Honda HRC test rider Trey Canard joined the team for the last two rounds of the tripleheader. As a board member of the United States Motorcycle Coaching Association (USMCA), Canard participated on Race Day Live Saturday evening. Seven-time AMA National Champion Ryan Dungey (brother of Sexton's mechanic Jade Dungey), joined the team Friday afternoon and also participated on Race Day Live on Saturday.
Round 15 kicked off the St. Jude Children's Research Hospital "We Won't Stop" online auction, which will be held until May 3. The auction includes both racing-related and other items that were donated by teams and riders.
Free practice saw Roczen finish second-fastest in the 450SX class, with Sexton one position behind in third. In the 250SX West class, Lawrence posted the fifth-fastest lap.
During 450SX qualifying, Sexton was second-best with a 1'36.708" time, and Roczen was third-fastest at 1'36.530". Spots 12 and 16 went to SmarTop/Bullfrog Spas/MotoConcepts Honda riders Broc Tickle and Benny Bloss, respectively.
The 250SX West class saw Lawrence top qualifying for the first time of his career, finishing fastest in both sessions, with a best lap of 1'39.208" (the only rider in the 1'39" range). Muc-Off Honda's Mitchell Harrison was 10th, Phoenix Racing Honda riders Enzo Lopes and Kyle Peters were 11th and 13th, and FXR Chaparral Honda rider Coty Schock was 14th.
Sexton carried his qualifying speed into the night program, riding to a solid win in the first 450SX heat race, while Tickle and Bloss were seventh and eighth, respectively. In heat 2, Roczen finished third.
Lawrence grabbed the 250SX heat-race holeshot and led the entire way for the win, while Peters and Lopes were sixth and 10th. In heat 2, Harrison and Schock finished sixth and eighth, respectively.
Teams and riders will now travel to Rice-Eccles Stadium in Salt Lake City for the last two events. In the 250SX ranks, the next round will see the return of the East Region riders, with the finale hosting the East/West 250SX showdown.
Ken Roczen
"Atlanta three was pretty good to us. The track was really, really tough, with the whoops being super long, big and cupped out. In the main event we did exactly what we needed to do–grabbed a good start and made the pass for the lead happen pretty quick. I put a 12-second gap between me and second, just to throw it away in the whoops when I got kicked sideways and then it bucked me. Afterwards my handlebar or my triple clamps were just a little bit tweaked, and it kind of took the wind out of my sails a bit and [Cooper] Webb made the pass happen with a couple of laps to go. I ended up second and lost three points, but the team and I did a great job and almost won. I want to hang onto the positive, meaning I rode really well, and am going to come in strong in Salt Lake City."
Chase Sexton
"Atlanta 3 started off pretty good; I was P2 in qualifying, which was obviously not first, but I was still pretty happy with it. I felt good on the bike and felt like I was riding well, and then in the heat race I got a decent start and made some quick passes, made my way into first and actually rode really well. I thought I rode probably the best I have all year, so I felt comfortable going into the main event. However, I didn't feel comfortable in the whoops on the sight lap, and it kind of went downhill from there. I didn't get the best start, made a few quick passes, but then then got hung up on someone's bike and went backward–ended up going off the track in the whoops. It wasn't the main event I wanted, and I didn't ride to my standards, but overall we had a really good showing in Atlanta and are looking to top that in Salt Lake City. We're going to go back to work this week and get ready for the last two rounds."
Hunter Lawrence
"My weekend was bittersweet. I was looking very promising with P1 in both qualifying sessions and a heat-race win–looking really good for the main. On the first start I put myself in a great position and moved into second right behind [Justin] Cooper and was feeling really good, but then unfortunately we got red-flagged. After the restart, I came through the pack in fifth and then Cameron [McAdoo] nearly fell off his bike going into the sand section. I don't think he was where he needed to be, mentally or physically. He swerved right in front of me, and my only options were to either land on him or try to scrub off the track and miss him, and that's what I did and ended up landing in the Tuff Block. I'm pretty frustrated about that; with that crash, to finish two seconds behind third place, I think I could've won, considering how good I was in the whoops and how good I was feeling. I'm pretty bummed with how the night ended, but stoked with how the team and I operated during the day and how my riding is going, so I can't wait for Salt Lake City."
Erik Kehoe – Team Manager
"The Atlanta 3 event started off well with all three of our riders qualifying inside the top three spots overall, which is a huge accomplishment considering the tough competition. Chase and Hunter both won their heat races, setting themselves up for good start positions to line up in the main events. Unfortunately they both had early race incidents in the mains that caused midpack challenges. Ken had an amazing start in the main event and was flawless in the lead for the first nine laps. Unfortunately, he crashed in the whoops on lap 10 and lost his momentum, but he still held on for second place. The team learned a lot from the experience at the Atlanta events and will regroup and prepare for the last two events in Salt Lake City!"
Media contact:
Kayla Mead // Jonnum Media // [email protected] // +1 (760) 822-4786
450SX Results
1. Cooper Webb
2. Ken Roczen
3. Eli Tomac
4. Aaron Plessinger
5. Justin Barcia
6. Malcolm Stewart
7. Dylan Ferrandis
8. Dean Wilson
9. Marvin Musquin
10. Chase Sexton
—
14. Broc Tickle
22. Benny Bloss
450SX Championship Points (after 15 of 17 rounds)
1. Cooper Webb 339
2. Ken Roczen 323
3. Eli Tomac 299
4. Justin Barcia 264
5. Aaron Plessinger 234
6. Jason Anderson 223
7. Malcolm Stewart 209
8. Dylan Ferrandis 199
9. Marvin Musquin 182
10. Joey Savatgy 177
—
12. Chase Sexton 123
16. Broc Tickle 109
17. Justin Brayton 96
22. Benny Bloss 49
26. Mitchell Oldenburg 29
30. Josh Hill 13
250SX West Region Results
1. Nate Thrasher
2. Justin Cooper
3. Seth Hammaker
4. Hunter Lawrence
5. Kyle Peters
6. Jalek Swoll
7. Enzo Lopes
8. Mitchell Harrison
9. Dilan Schwartz
10. Coty Schock
250SX West Region Championship Points (after 8 of 9 rounds)
1. Justin Cooper 180
2. Hunter Lawrence 160
3. Cameron Mcadoo 158
4. Seth Hammaker 142
5. Jalek Swoll 138
6. Nate Thrasher 127
7. Garrett Marchbanks 125
8. Kyle Peters 111
9. Coty Schock 99
10. Mitchell Harrison 90
—
17. Enzo Lopes 40
25. Carson Mumford 20
About American Honda
American Honda Motor Co., Inc., is the sole distributor of Honda motorcycles, scooters, ATVs and Side-by-Sides in the United States. American Honda's Powersports Division conducts the sales, marketing and operational activities for these products through independent authorized Honda retail dealers. For more information on Honda products, go to powersports.honda.com.
Source: American Honda Motor Co., Inc.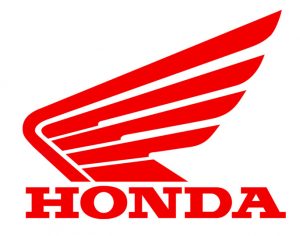 ####