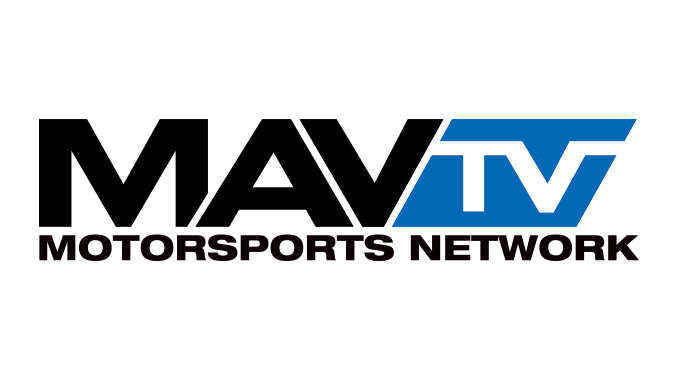 A Total of 62 POWRi Racing Events will Enjoy Coverage Across MAVTV Plus and the Motorsports Network
CORONA, CA – February 16, 2021 – (Motor Sports NewsWire) – MAVTV Motorsports Network is committed to showcasing grassroots racing in America. To further that commitment, MAVTV has announced it will be the exclusive home for POWRi Racing and all of its series' in 2021.
POWRi Racing brings a powerful brand of open-wheel racing to MAVTV, including its Lucas Oil National Midgets, WAR Sprints, and its Outlaw Micro Sprints. In all, 62 POWRi Racing events will enjoy coverage across the MAVTV Motorsports Network.
"We are thrilled to announce MAVTV Motorsports Network will become the exclusive home for all POWRI Racing in 2021," said Morgan Lucas, President, Lucas Oil Products. "This exciting partnership with POWRi Racing extends our relationship with the organization and allows us to increase the exposure for all of its series through the recently rebranded MAVTV Plus subscription service and the traditional MAVTV Motorsports Network."
Every race for the National Midgets, as well as WAR Sprints, Outlaw Micro Sprints and POWRi West Midgets will be shown live on the new MAVTV Plus platform.
Several races will also receive tape-delayed programs on MAVTV, including the Lucas Oil National Midget Series, the WAR Sprints from Lucas Oil Speedway, and the Keith Kunz Giveback Classic for Micros in October at Port City Raceway in Oklahoma.
"This is an exciting day for POWRi Racing," said Kenny Brown, Owner and President of POWRi Racing. "This continues the partnership we have enjoyed with Lucas Oil and its family of companies.  Now our racers and supporters will receive an incredible amount of exposure through the MAVTV Motorsports Network.  I believe the live coverage for our series' on MAVTV Plus will be an important part of the future of our racing."
The first POWRi event scheduled for live coverage on MAVTV Plus is the season opener for the Lucas Oil National Midget Series on March 19-20 at Monarch Motor Speedway in Wichita Falls, TX.
MAVTV Plus is built on the foundation established by Lucas Oil Racing TV and replaces the latter, effective immediately. The rebrand of the digital service will be seamless to subscribers, who will continue to receive access to a uniquely diverse collection of automotive and racing content catered directly to motorsports enthusiasts, including the ARCA Menards Series, GNCC Racing Series, Late Model Dirt Series, Pro Pulling League, ASCS Sprint Car Series, GT4 America and much more. As part of the launch, existing subscribers received a two-month extension on their current plan.
A yearly subscription to MAVTV Plus, which gives viewers access to all of the Live racing, along with the MAVTV library of content, is priced at $99.99. MAVTV Plus is also offered as a monthly subscription at $6.99 and includes access to select scheduled live events and the MAVTV library. The app is available for download on major mobile and streaming devices, and can also be accessed via an internet browser. Additional information for both current and new subscribers can be found at www.MAVTVPlus.com.
The MAVTV Plus on-demand streaming service is designed to complement the existing MAVTV Motorsports Network and will feature all types of motorsports programming. From both live and archived race events to automotive restoration shows, MAVTV Plus will provide nothing but the best motorsports content.MAVTV 2021 Chili Bowl Nationals Schedule.
About MAVTV
MAVTV Motorsports Network is the only cable television network in the U.S. dedicated exclusively to motorsports. MAVTV offers an unparalleled line-up of exclusive and unique events. MAVTV goes beyond the national mainstream motorsports events to include grassroots racing from across the globe: drag racing, pro motocross, sprint boats, rally cars, short course off-road truck racing, sprint cars, pro pulling, drifting, ice racing, and everything in between. MAVTV knows you don't have to be a race fan to be an automotive enthusiast, which is why we have developed a package of automotive reality and custom build shows that are truly second-to-none. From 24/7 automotive and motorsports content on MAVTV Motorsports Network to the free and exclusive content available on MAVTV Select and the on-demand streaming service of MAVTV Plus, if it has a motor, it's probably on MAVTV – The Motorsports Network!
Never miss your favorite show/race! Set your reminder now: https://lucasoil.roktcalender.com/
Source: Lucas Oil Products, Inc.

####