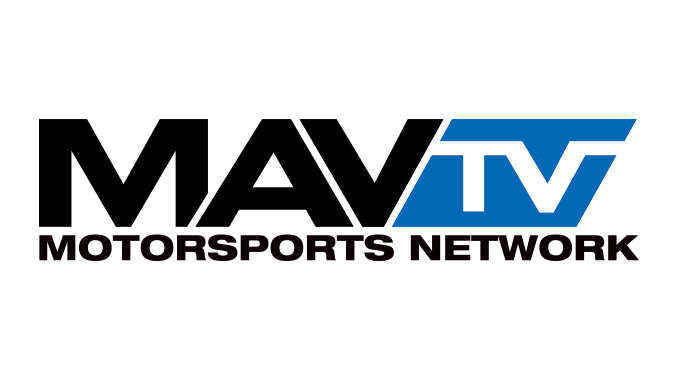 All Four Motos to be Broadcast Live on One Network for the First Time
CORONA, CA – July 21, 2021 – (Motor Sports NewsWire) – MAVTV Motorsports Network, the only television network in the U.S. dedicated exclusively to motorsports, in conjunction with NBC Sports, has announced a historic broadcast milestone for American motocross. For the first time, all four motos of a round of the Lucas Oil Pro Motocross Championship will be shown live on one single network, as MAVTV is slated to provide four hours of exclusive live broadcast coverage of the MotoSport.com Washougal National on Saturday, July 24.
Coverage of the seventh round of the 2021 season from the Pacific Northwest's scenic Washougal MX Park in Washougal, Washington, will begin at 4 p.m. ET on the Motosports Network. The opening motos of both the 250 Class and 450 Class will kick off the afternoon and will transition directly into the second and deciding set of motos for each division, starting at 6 p.m. ET.
"This is not only a tremendous opportunity for MAVTV Motorsports Network to expand its partnership with the Lucas Oil Pro Motocross Championship, it's also a significant moment in broadcast coverage of American motocross," said Scott McLemore, Television Director, Lucas Oil Products. "It's a testament to a long and prosperous partnership with NBC Sports and their commitment to give the fans of motocross the racing they're passionate about. This opportunity would not have been possible without NBC's support, recognizing that there was a unique opportunity to do something special for the viewing audience."
MAVTV is the exclusive home of live network coverage for the opening motos of all 12 rounds of the Lucas Oil Pro Motocross Championship, providing a total of 24 hours of programming that serves as a cornerstone of the Motorsports Network's collection of live events. Due to scheduling conflicts surrounding broadcast coverage of the Tokyo Olympics, broadcast executives at NBC Sports, Lucas Oil, and MAVTV came together for the collective benefit of the sport of motocross and its fan base to provide a one-of-a-kind opportunity to showcase the entirety of a Pro Motocross National on network television.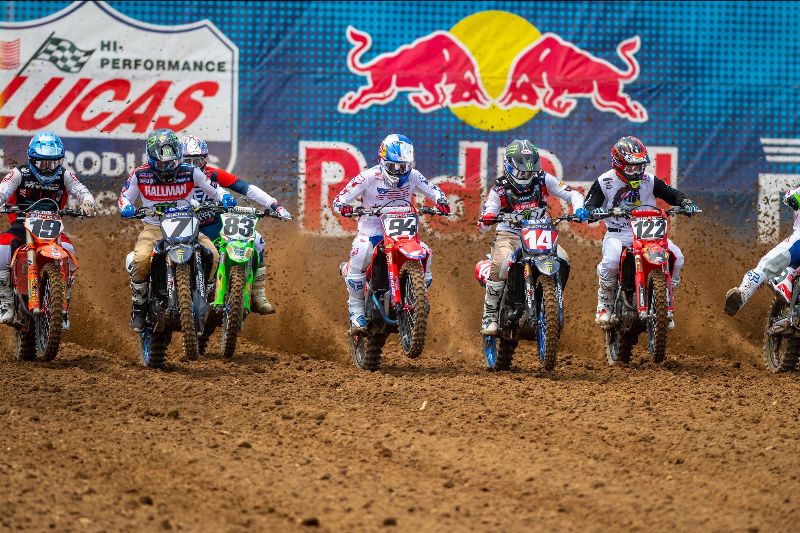 MAVTV will showcase the ongoing battle for the 450 Class championship between Dylan Ferrandis (14) and Ken Roczen (94) at Round 7, the MotoSport.com Washougal National, on July 24.
Photo courtesy Lucas Oil Pro Motocross Championship
"The Lucas Oil Pro Motocross Championship is fortunate to have incredible partners that each share in the commitment to making this prestigious series the pinnacle of the sport," said Davey Coombs, President of MX Sports Pro Racing. "With its years-long history of dedicated live coverage throughout the course of the season, MAVTV does not always get the credit it deserves as the foundation of the championship's broadcast efforts. We're thrilled that the opportunity has arrived to put the spotlight on the network, which is solely dedicated to servicing not just motocross fans, but motorsports fans as a whole. We express our gratitude to the team at MAVTV and our partners at NBC Sports for prioritizing our fans to provide this landmark moment in the sport's broadcast history."
The 2021 Washougal National signifies the championship's anticipated return to one of the sport's most scenic venues for the first time since the 2019 season, following a forced cancellation of last year's event.
About MAVTV
MAVTV Motorsports Network is the only television network in the U.S. dedicated exclusively to motorsports. MAVTV offers an unparalleled line-up of exclusive and unique events. MAVTV goes beyond the national mainstream motorsports events to include grassroots racing from across the globe: drag racing, pro motocross, sprint boats, rally cars, short course off-road truck racing, sprint cars, pro pulling, drifting, ice racing, and everything in between. MAVTV knows you don't have to be a race fan to be an automotive enthusiast, which is why we have developed a package of automotive reality and custom build shows that are truly second-to-none. From 24/7 automotive and motorsports content on MAVTV Motorsports Network to the free and exclusive content available on MAVTV Select and the on-demand streaming service of MAVTV Plus, if it has a motor, it's probably on MAVTV – The Motorsports Network!
Never miss your favorite show/race! Set your reminder now:
MAVTV Motorsports Network https://lucasoil.roktcalendar.com/
MAVTV Plus https://mavtvplus.com/SetReminder
Source: Lucas Oil Products, Inc.

####