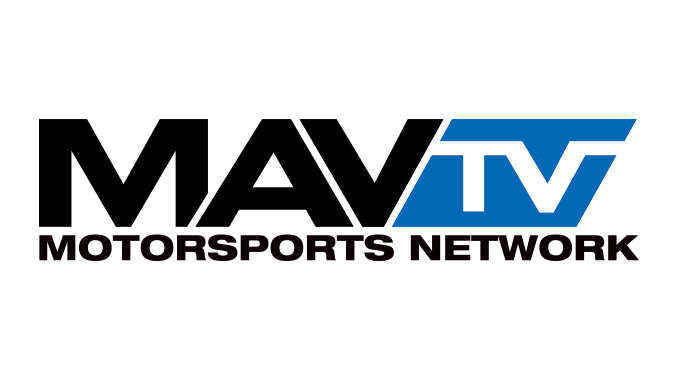 Racing Returns for the 2020 Season at Lucas Oil Raceway
LIVE ARCA Racing Returns to MAVTV for the Calypso Lemonade 200 on July 3
CORONA, CA – June 29, 2020 – (Motor Sports NewsWire) – MAVTV Motorsports Network, the only cable television network in the U.S dedicated solely to motorsports, is scheduled to broadcast LIVE ARCA Menards Series race coverage starting Friday, July 3, for the Calypso Lemonade 200 from Lucas Oil Raceway.
Per the Indiana Governor's Office, the historic Lucas Oil Raceway will allow fans to attend the event on July 3 under the healthcare and safety protocol standards established for the race. As of mid-June, the state of Indiana has moved into Stage 4 of the state's reopening process. Under Stage 4, safety guidelines allow raceways to operate at 50% capacity.
"We are incredibly excited to bring LIVE ARCA race coverage back to all MAVTV viewers," said Dan Teitscheid, President, MAVTV Motorsports Network. "With the novel coronavirus halting all forms of live entertainment, bringing back live auto racing to motorsports fans is a big win, especially with the July 4 holiday fast approaching."
The July 3 event features a 200-lap race and serves as the second round of the Sioux Chief Showdown. Chandler Smith, who won the first round in March, looks to keep bragging rights over the rest of the field and go two-for-two in Sioux Chief Showdown races. LIVE coverage of ARCA Menards 2020 season returns on the MAVTV channel July 3 at 8 pm ET.
MAVTV LIVE ARCA Schedule:
| | | |
| --- | --- | --- |
| Date | Track | Time (ET) |
| July 3 | Lucas Oil Raceway | 8:00 pm |
| July 18 | Iowa Speedway | 5:30 pm |
The Motorsport Network's LIVE ARCA schedule covers 12 races of the ARCA Menards 2020 Series, running from early July until mid-October. The remainder of the schedule will be released at a later date. Due to the ongoing global pandemic, race broadcast dates and times are subject to change. Please check your local listings for updates.
About MAVTV
Owned and operated by Lucas Oil Products, MAVTV Motorsports Network is the only cable television network in the U.S. dedicated solely to motorsports. MAVTV offers an unparalleled line-up of exclusive and prestigious events. MAVTV goes beyond the national mainstream events to include a multitude of grassroots racing from across the globe: drag racing, pro motocross, sprint boats, rally cars, short course off-road truck racing, sprint cars, pro pulling, drifting, ice racing and everything in between. MAVTV knows you don't have to be a race fan to be an automotive enthusiast, which is why we have developed a package of automotive reality and custom build shows that are truly second-to-none. If it has a motor, it's probably on MAVTV – The Motorsports Network!
Never miss your favorite show/race! Set your reminder now: https://lucasoil.roktcalendar.com/arca
Source: Lucas Oil Products, Inc.

####