TORRANCE, CA – January 18, 2021 – (Motor Sports NewsWire) – The highly anticipated 2021 AMA Supercross season kicked off on Saturday at Houston's NRG Stadium, where Team Honda HRC's Ken Roczen rode his factory CRF450R to a runner-up result, while mistakes and bad luck limited teammate Chase Sexton to 14th in his 450SX debut. In the 250SX East race, Jett Lawrence showed good speed on his CRF250R before finishing in sixth.
Shortly after the gate dropped for the 450SX main event, Roczen worked his way through the top five to reach second place, with over 17 minutes left on the clock. The German stayed close to the leading Justin Barcia before applying pressure with about five minutes remaining, making three strong pass attempts. Ultimately he opted not to force the issue and settled for second. Sexton showed his speed earlier in the day by qualifying first in practice, but it was a tough main event for the rookie, who suffered a poor start and then fell when coming through the pack. In the end, his 14th-place finish didn't accurately reflect his ability.
Lawrence showed great speed throughout the day in the 250SX class, posting the best 250SX East qualifying time and placing third in his heat race, but unfortunate mistakes in the main event held him to sixth at the finish.
NOTES
As the off season neared its end, the teams and riders had various means of regrouping. In the case of Team Honda HRC, Jett Lawrence was training in Southern California, whereas Ken Roczen and Chase Sexton had made trips back and forth between Florida and California in recent months. All three were able to get in several weeks of riding at Honda's test track in Corona, California.
When it was time to head to Houston, most on Team Honda HRC arrived the Wednesday before race day. (Roczen traveled in style, taking a chartered flight.) Lawrence got in one more sleep in Florida before flying to Texas on Thursday morning.
Both team trucks had arrived in Houston on Tuesday, and mechanics began working in the paddock on Thursday, with setup happening Friday. The trucks will be in the same location until round 3.
Including the riders, mechanics, management and PR personnel, Team Honda HRC has a 20-person staff on hand in Houston. All are planning to remain for the duration of the first three rounds
Everyone attending the event was required to be tested for COVID-19. Rapid tests were conducted at a drive-through station outside NRG Stadium, and Team Honda HRC personnel underwent their first tests on Thursday. A second round of testing will be needed for those attending round 3, as all attendees are required to get tested every seven days. For each round, everyone will need to pass a health screening prior to entering the event grounds.
Masks are mandatory on NRG Stadium property. Everyone is required to avoid large gatherings and practice distancing during the entire stay in each city.
On Thursday evening, Roczen, Sexton and Lawrence participated in the SX Media Sessions, in which assets were gathered for television and other purposes. During a two-hour time slot, the Team Honda HRC riders separately went through the stations, which included TV hero shots, TV interviews, photos, green screen and digital/social interviews.
Last Monday (prior to traveling to Texas), Roczen, Sexton and team manager Erik Kehoe participated in a Feld-organized virtual pre-race press conference via Zoom, and Lawrence participated in the 250SX version on Tuesday. As a podium finisher, Roczen also took part in a similar post-race press conference on Saturday evening.
The riders' meeting for round 1 took place Friday evening, again via Zoom, and was recorded for subsequent posting on YouTube. This procedure will continue for the remaining rounds.
On Friday afternoon, Team Honda HRC's riders participated in the opening round Media Day session, in which elite athletes in both classes took to the track while B-roll assets were gathered. No athlete or team interviews were permitted on site and were instead conducted virtually on an as-needed basis.
Team Honda HRC test rider Trey Canard also participated in pre-race activities. As a board member of the United States Motorcycle Coaching Association (USMCA), Canard joined Race Day Live on Saturday afternoon to discuss the importance of proper motorcycle instruction.
Roczen and Sexton both participated in the opening ceremonies on Saturday evening.
Team Honda HRC ruled 450SX qualifying, with Sexton posting the fastest 450SX time overall (44.006", in the final session) and Roczen turning the fastest lap during the morning session (44.230") and the fourth-best time overall (44.370"). Smartop/Bullfrog Spas/MotoConcepts riders Vince Friese, Broc Tickle and Benny Bloss were 15th-, 18th-, and 20th-best, respectively, with times of 45.154", 45.671" and 46.159". Muc-Off Honda rider Justin Brayton had a 14th-best time of 44.983".
In the 250SX East class, Lawrence posted the fastest time with a 44.585" in the final qualifier. Muc-Off Honda's Mitchell Oldenburg was ninth with a time of 45.788", while Phoenix Racing Honda riders Enzo Lopes and Joshua Osby were 11th and 12th, respectively.
In the afternoon program, Roczen picked up where he left off, finishing second in the first 450SX heat race, whereas Sexton finished fourth in heat 2. Also of note was Brayton's fifth-place heat 1 performance. Tickle and Bloss placed ninth and 15th in heat 1, while Friese took seventh in heat 2.
Lawrence showed great speed in the first 250SX heat race of the season, finishing third, while Osby was 19th. Heat 2 saw Oldenburg and Lopes finish fifth and 19th, respectively. Osby would transfer through the LCQ.
With the first race of the season in the books, the riders and teams won't have much time to prepare for round 2, which happens on Tuesday, with round 3 set to take place at the same venue on Saturday. The track layout will be modified between rounds.
The first 250SX West round is scheduled to take place on February 20, in Orlando, Florida, where Team Honda HRC's Hunter Lawrence will begin his season. (Due to the unusual season schedule, prompted by COVID-19 considerations, geography has little bearing on the nominal East and West Region rounds.)
New Year's Day marked the one-year anniversary for American Honda's racing-focused Instagram channel, which already passed the 128,000-follower milestone. The channel highlights Honda's racing programs and teams in all disciplines. Fans can follow @honda_racing_us to stay up to date on Red Riders' exploits in supercross, motocross, arenacross, off-road, ATV and side-by-side racing, road racing and flat track.
Ken Roczen
"It was a really good night for me and the HRC team. We got second in the heat race and in the main event after a hard fight with Justin Barcia. He rode really well, but I never let loose and was right there until the very end. I think there was a lot of madness going on behind us. The track was brutal; a lot of it was really basic, but half was pretty technical, and it got super rutted and bumpy. We had a really good night. We hung in there and got away with a second place, which is good for the first race. We're in the hunt this season and it's super long. Right now we're just going to focus on recovery and getting back here on Tuesday for round 2."
Chase Sexton
"Things started off okay; I qualified fastest in practice, which was good for me. Then I went to the heat race and got a pretty bad start. I came from ninth to fourth and caught the lead group but just ran out of time. The main event was pretty much a disaster. I started off ninth or 10th and ended up getting together with Martin Davalos. From there it just kind of went downhill and I made a few more mistakes. It was just kind of a rough main event overall, but I'm looking forward to going racing again Tuesday. That's one of the positives about being here in Houston. We have three races in a week, so hopefully I can redeem myself and get on the box."
Jett Lawrence
"The first race day wasn't too bad. There were a few mistakes that I wasn't happy about, but I walked away without too much damage to my body. Practice ended up going really well; in the first qualifier I put a really good lap time down for P1, and then the second one I put another consistent one down, getting second behind [Christian] Craig. In the heat race I had a few small mistakes. I was excited for the first race and a little too energetic, but I ended up getting third. In the main event I was kind of playing it too safe and backed off too early and gave away what should've been a holeshot. I spent too much time behind another rider in the first half and had some other people pass me. I ended up finding a pretty good flow at the end and was fourth after RJ [Hampshire] went down. I tried to make another pass with a lot of charging, but that didn't go as planned, as too much front brake and a wrong line in the turn ended up flicking me. I got up fairly quick, but then someone came and hit me again, knocking me back down. I ended up getting sixth, which isn't terrible, but not what I wanted but I'm still fairly happy with it."
Erik Kehoe – Team Manager
"Overall, the team had a good start to the series. While Jett qualified second and showed good speed all day, unfortunately mistakes in the main event earned him sixth. Chase showed his speed potential as well, qualifying first in practice. Unfortunately, a bad start and a collision with a downed rider left him 14th in the main event. Ken showed consistent speed all day and put together a solid main event to finish a strong second. The team will regroup and prepare for round two on Tuesday."
Media contact:
Kayla Mead // Jonnum Media // [email protected] // +1 (760) 822-4786
450SX Results
1. Justin Barcia
2. Ken Roczen
3. Marvin Musquin
4. Adam Cianciarulo
5. Malcolm Stewart
6. Justin Brayton Charlotte
7. Dylan Ferrandis
8. Aaron Plessinger
9. Cooper Webb
10. Zach Osborne
—–
14. Chase Sexton
16. Vince Friese
17. Broc Tickle
450SX Championship Points (after 1 of 17 rounds)
1. Justin Barcia 26
2. Ken Roczen 23
3. Marvin Musquin 21
4. Adam Cianciarulo 19
5. Malcolm Stewart 18
6. Justin Brayton 17
7. Dylan Ferrandis 16
8. Aaron Plessinger 15
9. Cooper Webb 14
10. Zach Osborne 13
—–
14. Chase Sexton 9
15. Jason Anderson 8
16. Vince Friese 7
17. Broc Tickle 6
250SX East Region Results
1. Christian Craig
2. Austin Forkner
3. Colt Nichols
4. Jo Shimoda
5. RJ Hampshire
6. Jett Lawrence
7. Michael Mosiman
8. Mitchell Oldenburg
9. Max Vohland
10. Joshua Osby
—–
14. Grant Harlan
21. Jeremy Hand
250SX East Region Championship Points (after 1 of 17 rounds)
1. Christian Craig 26
2. Austin Forkner 23
3. Colt Nichols 21
4. Jo Shimoda 19
5. Rj Hampshire 18
6. Jett Lawrence 17
7. Michael Mosiman 16
8. Mitchell Oldenburg 15
9. Max Vohland 14
10. Joshua Osby 13
—–
14. Grant Harlan 9
21. Jeremy Hand 2
About American Honda
American Honda Motor Co., Inc., is the sole distributor of Honda motorcycles, scooters, ATVs and Side-by-Sides in the United States. American Honda's Powersports Division conducts the sales, marketing and operational activities for these products through independent authorized Honda retail dealers. For more information on Honda products, go to powersports.honda.com.
Source: American Honda Motor Co., Inc.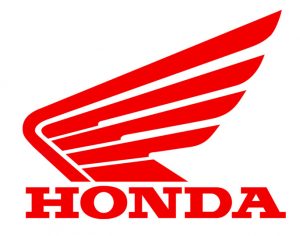 ####