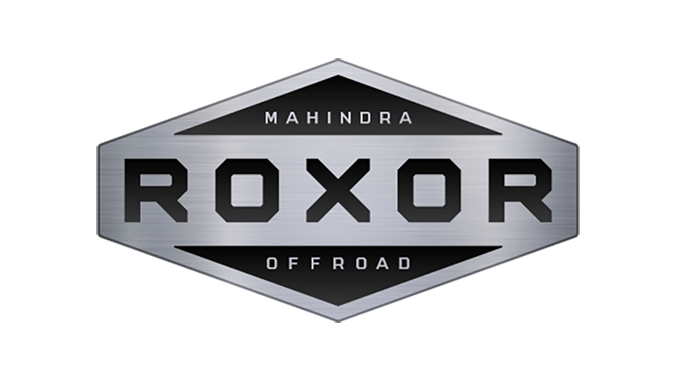 AUBURN HILLS, MI – July 20, 2020 – (Motor Sports NewsWire) – The Allegan Fire District located in Allegan, Michigan has just unveiled the newest addition to their fire-fighting fleet with a rugged ROXOR "brush rig." Intent on protecting the adjoining 50,000 acres of the heavily wooded Allergan State Game Area, this new 4×4, turbo-diesel powered fire-fighting machine will provide reliable access to even the most remote areas of this tourist destination known for its boating, fishing and swimming activities.
The ROXOR is fast becoming the preferred fleet vehicle for land and wildlife management, construction job-sites, farm work, and governmental agencies, including fire departments. The Allegan Fire District's new ROXOR is properly outfitted and ready for use in any off-road emergency situation with all the necessary tools and equipment. Upfitted components include a hose with water tank, multiple axes, Halligan bars, pike poles, personal protective equipment, medical supplies and more.
"The Allegan Fire District continues to try and find the most effective, universal, and cost-efficient ways to assist in our many areas of responsibility" said Nicholas Brink, Fire Chief of Allegan Fire District. "The ROXOR fills the need for a durable, affordable and incredibly capable off-road vehicle for fire control work and rescues in our densely wooded areas. It's also smaller and can reach locations our larger fire trucks cannot access."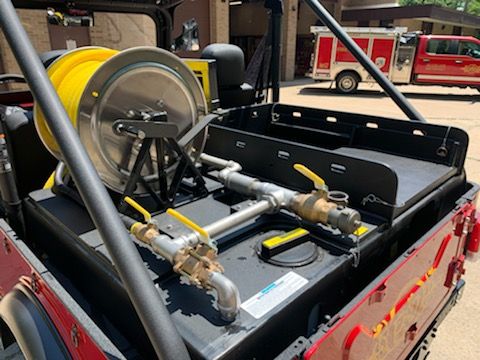 South Haven, Michigan's ROXOR dealer, Countryside Motors, worked directly with a firetruck up-fitter which developed and installed specialty-use items configured for the ROXOR's rear sturdy metal cargo area. The up-fitter builds a multitude of fire rescue components for small to large vehicles, with this being the first of many ROXOR rigs. Fire departments like Allegan can utilize grant funds for upfitting a "brush rig" when sourcing the base unit of ROXOR from their local dealer who will also provide service and parts for the life of the vehicle.
"It is about building relationships within your community and understanding their needs," said Jerry Beckwith owner of the local ROXOR dealership, Countryside Motors. "We approached the up-fitter to equip one of our ROXORs displayed in our showroom. Local fire departments were then encouraged to test drive and utilize it in the field.  It worked!! The local municipality saw first-hand how the sturdy ROXOR could suit their needs much more satisfactorily than a conventional belt-driven UTV."
The ROXOR is a simple box steel frame platform that has proven its sturdiness over decades around the world and comes with an industry-leading limited warranty of two years or 12,000 miles. Starting at MSRP $16,599 (USD). Fleet discounts are available to complete any task on the job site, in the field or within the day-to-day responsibilities of a municipality.
Images of the outfitted ROXOR can be found here: https://bit.ly/3f5mdIs
For more information on the new ROXOR, visit www.roxoroffroad.com and follow ROXOR on social media via facebook.com/roxoroffroad and @roxoroffroad on Twitter and Instagram.
ABOUT MANA AND MVSS
Mahindra Automotive North America (MANA) is Mahindra's North American automotive headquarters. In addition to leading all North American activity, MANA is a comprehensive automotive design, engineering and vehicle development center. Established in 2013 and located in Auburn Hills, Michigan, MANA's team of veteran executives, engineers and designers, working with affiliate Mahindra automotive teams in India, Korea and Italy, is playing a key role in growing Mahindra's global automotive business. Mahindra Vehicle Sales and Service (MVSS) is MANA's exclusive distributor in the powersports industry located in Fletcher, North Carolina. www.mahindraautomotivena.com
ABOUT ROXOR
ROXOR is an off-road vehicle conceived, designed and engineered by Mahindra Automotive North America. The vehicle is produced in Auburn Hills in the first new OEM manufacturing operation to open in Southeast Michigan in more than 25 years. A rugged, no-nonsense side-by-side, ROXOR is a tribute to Mahindra's long history of assembling iconic military-grade vehicles beginning in 1947; it features a steel body on a boxed-steel frame, a heavy-duty Mahindra turbo-diesel 4-cylinder engine, and a truck-style transmission. The American-assembled ROXOR enters the off-road world with 70-years of proven capabilities based on its authenticity, simplicity and strength. Learn more at www.roxoroffroad.com.
About Mahindra
The Mahindra Group is a $20.7 billion (USD) federation of companies that enables people to rise through innovative mobility solutions, driving rural prosperity, enhancing urban living, nurturing new businesses and fostering communities. It has a leadership position in utility vehicles, information technology, financial services and vacation ownership in India and is the world's largest tractor company, by volume. It also enjoys a strong presence in agribusiness, components, commercial vehicles, consulting services, energy, industrial equipment, logistics, real estate, steel, aerospace, defense and two-wheelers. Headquartered in India, Mahindra employs over 200,000 people across 100 countries. Learn more at www.mahindra.com.
Source: Mahindra Automotive North America
####