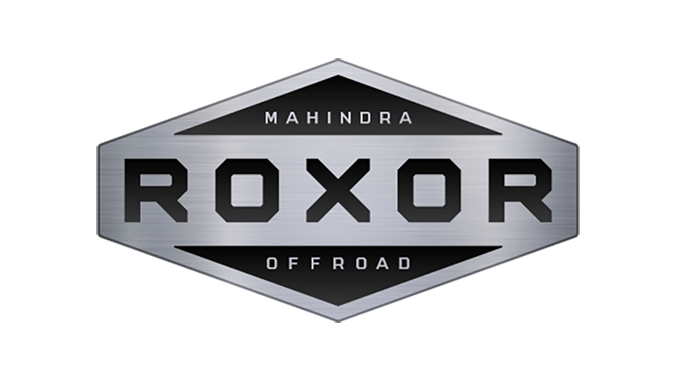 MANA and MVSS promote 3 key sales performers to support ROXOR's growth
Jeff Brunson becomes North American Sales Director
Mark Render, Johnny Hayes become Regional Sales Directors in Central and South regions
AUBURN HILLS, MI – April 9, 2019 – (Motor Sports Newswire) – Mahindra Automotive North America (MANA) and its exclusive distributor division, Mahindra Vehicle Sales and Service (MVSS) based in Fletcher, North Carolina, recently announced the promotion of three key performers within the ROXOR sales team. The new structure will help lead the brand's continuing growth effort with stronger dealer network support. March 2019 was also the first anniversary since launching ROXOR across the nation marking an unsurpassed level of dealer development and subsequent sales for any newcomer to the powersports and work vehicle market.
The following team members are moving into new positions, effective immediately:
Jeff Brunson has been named North America Sales Director. Brunson has been a key member of the sales team since ROXOR's launch. He most recently managed the Central U.S. region providing strong leadership driving network and sales team development for ROXOR. Brunson will oversee all Regional Sales Directors for the U.S. and Canada, reporting to the V.P. of Sales, Mr. Luc de Gaspe Beaubien.
Mark Render is promoted to Regional Sales Director for the Central U.S. Render has been a key member of the ROXOR sales team providing proven powersports and dealer development experience from his 25 years in the industry. Render will report directly to Jeff Brunson.
Johnny Hayes is promoted to Regional Sales Director for the newly created South Region. The new region – Texas, Oklahoma and New Mexico – will be instrumental for ROXOR as they continue to grow the dealer network in this key recreational and agricultural region. Hayes will be building a team of District Sales Managers to support the new region and will report directly to Jeff Brunson.
Look for continued growth and development from ROXOR, the new all-purpose off-road brand founded upon heritage, simplicity, and durability.
ABOUT MANA AND MVSS
Mahindra Automotive North America (MANA) is Mahindra's North American automotive headquarters. In addition to leading all North American activity, MANA is a comprehensive automotive design, engineering and vehicle development center. Established in 2013 and located in Auburn Hills, Michigan, MANA's team of veteran executives, engineers and designers, working with affiliate Mahindra automotive teams in India, Korea and Italy, is playing a key role in growing Mahindra's global automotive business. Mahindra Vehicle Sales and Service (MVSS) is MANA's exclusive distributor in the powersports industry and is in Fletcher, North Carolina. www.mahindranatc.com
ABOUT ROXOR
ROXOR is an off-road vehicle conceived, designed and engineered by Mahindra Automotive North America. The vehicle is produced in Auburn Hills in the first new OEM manufacturing operation to open in Southeast Michigan in more than 25 years. A rugged, no-nonsense side-by-side, ROXOR is a tribute to Mahindra's long history of assembling iconic military-grade vehicles (Mahindra introduced the legendary Willy's vehicles to Asia in 1947); it features a steel body on a boxed-steel frame, a heavy-duty Mahindra turbo-diesel 4-cylinder engine, and a truck-style transmission. The American-assembled ROXOR enters the off-road world with a 70-year-proven value proposition based on its authenticity, simplicity and strength.
For more information on the new ROXOR Off-Road models, visit www.roxoroffroad.com and follow ROXOR on social media via facebook.com/roxoroffroad and @roxoroffroad on Twitter and Instagram.
For Information:
Tim McKercher
Media Relations and Special Projects, ROXOR
321-409-0519
roxormedia@mahindra.com
Source: Mahindra Automotive North America
####