GAINESVILLE, FL – February 25, 2020 – (Motor Sports NewsWire) –  Tom Bailey and Rod Tschiggfrie, two of the best street car racers on the planet, will participate in the NHRA Street Car Showdown at the Gatornationals, a special grudge match held during the 51st annual Amalie Motor Oil Gatornationals, March 12-15 in Gainesville, Fla. Bailey will take his "Beast Mode" '69 Camaro up against Tschiggfrie's radical Sorceress '84 Hurst Olds Cutlass, driven by veteran chassis builder Don Speer. Both vehicles are licensed, registered, and legal for street use.
Bailey, of Lake Orion, Mich., made headlines last year during Hot Rod Magazine's Drag Week, when he uncorked a 5.99 run on the final day of the event at Virginia Motorsports Park. Since then, he has since improved upon his career-best with a 5.77 elapsed time during pre-season testing at Bradenton Motorsports Park in Florida. NHRA fans who attended last year's U.S. Nationals at Lucas Oil Raceway got a glimpse of Bailey's Pro Mod-style Camaro when he made exhibition runs alongside fellow Drag Week competitors.
"We had such a good time doing the [exhibition race] last year at Indy, I'm happy that we were able to put something together with NHRA for Gainesville," said Bailey. "This is the big show, and it's cool to be able to match race against Rod's car. I've never raced against Rod, but I've met him a couple of times and his car is impressive. His car is tuned by [fuel injection expert] Shane Techlenburg, who certainly knows what he's doing."
Bailey enters the Gatornationals match race brimming with confidence following his recent five-second performances. He is hoping to run similar numbers in front of a packed house at Gainesville Raceway.
Tschiggfrie, of Dubuque, Iowa, built his innovative Hurst Olds as a dual-purpose street/strip car and so far, it has lived up to that billing including a stunning 260-mph performance last November at the Street Car Supernationals in Las Vegas. The Oldsmobile is the first car that Tschiggfrie owned, and it retains its original VIN number and taillights, however nearly everything else has been replaced including a carbon fiber body and chrome moly steel chassis. The car is powered by a 640-cid engine fitted with a pair of 98mm turbochargers.
"I always wanted a really cool car, so I took this Olds and made it fit that dream," Tschiggfrie said. ""This deal in Gainesville is also a dream come true," said Tschiggfrie. "We've never really been able to race in front of a big crowd like this. It's the big stage and to run against Tom Bailey, the king of [street legal racing] is really awesome. I respect him a lot as a person and it's truly an honor to line up next to him. I'll be honest; we are the underdog. He's more decorated than I am but I do think we have a fighting chance. Not to demean anyone, but Tom has a Steve Morris engine, and a proven chassis, and he's been at this thing for 15 years. He truly is a master at what he does. Under this format in Gainesville, we have three runs and by Sunday, I hope we have something for him."
The schedule for the NHRA Street Car Showdown calls for both competitors to make one time trial run each day on Friday March 13 and Saturday March 14, with their epic grudge battle scheduled for Sunday, March 15.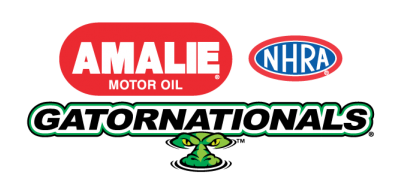 To purchase general-admission or reserved seats, call (800) 884-NHRA (6472) or visit www.NHRA.com/tickets. Kids 12 and under are free in general admission areas with a paid adult. For more information about the NHRA visit www.NHRA.com.
About NHRA
Headquartered in Glendora, Calif., NHRA is the primary sanctioning body for the sport of drag racing in the United States. NHRA presents 24 national events featuring the NHRA Mello Yello Drag Racing Series, NHRA Lucas Oil Drag Racing Series, and E3 Spark Plugs NHRA Pro Mod Drag Racing Series presented by J&A Service. NHRA provides competition opportunities for drivers of all levels in the NHRA Summit Racing Series and the NHRA Drags: Street Legal Style presented by AAA. NHRA also offers NHRA Jr. Street program for teens and the Summit Racing Jr. Drag Racing League for youth ages 5 to 17. In addition, NHRA owns and operates four racing facilities: Atlanta Dragway in Georgia; Gainesville Raceway in Florida; Lucas Oil Raceway at Indianapolis; and Auto Club Raceway at Pomona in Southern California. For more information, log on to NHRA.com, or visit the official NHRA pages on Facebook, YouTube and Twitter.
Source: National Hot Rod Association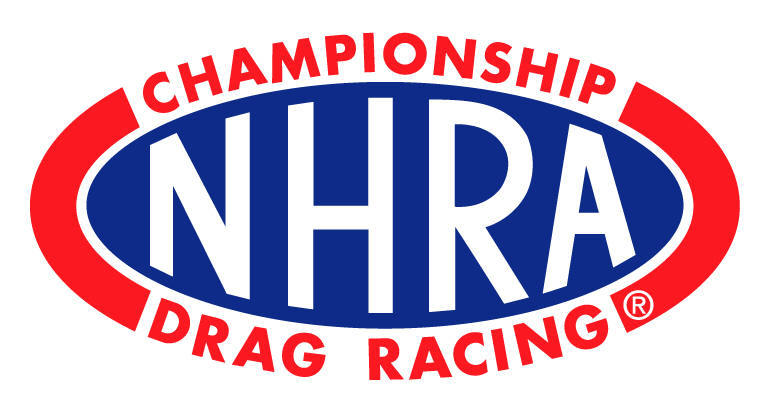 ####