ENNIS, TX – October 19, 2019 – (Motor Sports NewsWire) –  It was an all-Force Friday during NHRA Prime Time qualifying at Texas Motorplex, as Brittany and John Force powered to the provisional top spots in Top Fuel and Funny Car, respectively, during the opening night of qualifying at the 34th annual AAA Texas NHRA FallNationals.
Jeg Coughlin Jr. (Pro Stock) and Matt Smith (Pro Stock Motorcycle) are also provisional No. 1 qualifiers in their respective categories at the fourth of six races during the NHRA Mello Yello Countdown to the Championship playoffs. It is also the 22nd of 24 events in during the 2019 NHRA Mello Yello Drag Racing Series season.
If it holds, it would mark the second time the father-daughter Force duo would claim the top spots at the same race. They accomplished the feat in Houston this year, becoming the first father-daughter combo to claim No. 1 at the same event. B. Force set the track E.T. record in Top Fuel in her Advance Auto Parts dragster on Friday with an impressive run of 3.651-seconds at 331.28 mph. If it holds it would be Force's eighth No. 1 qualifier of 2019 and 18th in her career.
"That was an awesome run," said B. Force, who is third in points. "It was a very important run and tomorrow is going to be what's really important. How we run tomorrow, getting two consistent runs going into raceday, we should be set up pretty good. I put all my faith in these guys. It's an incredible team and we're looking for a win. We love No. 1 qualifiers, but we would rather win on raceday."
Leah Pritchett qualified second with a 3.681 at a track speed record of 332.10, and Mike Salinas is third thanks to his 3.681 at 331.12. Points leader Steve Torrence is fourth after going 3.689 at 329.18.
Looking for his 17th world title, Funny Car's J. Force is off to a good start in Dallas, going a remarkable 3.834 at a career-best 337.33 in his PEAK Coolant and Motor Oil / BlueDEF Chevrolet Camaro SS. If it holds it would give J. Force, who is currently third in points, his fifth No. 1 qualifier this season and 160th in his legendary career. His teammate and back-to-back winner in Dallas, points leader Robert Hight, is in the second spot after his 3.851 at 335.07, while defending champ J.R. Todd went 3.866 at 334.40 to sit in the third position.
"They stepped it up and they've given me a great race car, and I'm excited about that," J. Force said. "We've got a fast car and my team is really good. I love being here and I've got to give credit to my guys. They make it happen and we're having fun. I'm just having a ball."
In Pro Stock, Jeg Coughlin Jr. shot to the top spot with his pass of 6.509 at 210.41 in his JEGS.com Chevrolet Camaro. Coughlin and his Elite Motorsports teammate, Erica Enders, put together a thrilling side-by-side pass under the lights, with the five-time world champ making the slightly better run. Coughlin is after his second No. 1 spot this year and 31st in his career.
Enders, the current points leader, picked up a handful of valuable qualifying points on Friday, and sits second with a run of 6.510 at 211.53. She has been the No. 1 qualifier at the first three races of the Mello Yello Countdown to the Championship. Deric Kramer, who won in Charlotte on Monday, qualified in the third spot with his run of 6.533 at 210.28.
Defending Pro Stock Motorcycle world champ Matt Smith put together the lone 200-mph pass to set the track speed record in the category on Friday, blasting to the top spot with an impressive run of 6.776 at 200.26 on his Denso Auto Parts/Stockseth/MSR EBR. Smith is after his fifth No. 1 qualifier of 2019 and 36th in his career. Jerry Savoie sits second with a 6.790 at 196.13, while Angelle Sampey is a spot behind after going 6.847 at 194.74.
Points leader Andrew Hines is currently fifth with a 6.851 at 196.96.
Qualifying continues Saturday at the AAA Texas NHRA FallNationals at 12:15 p.m. CT.
ENNIS, TX — Friday's results after the first two of four rounds of qualifying for the 34th annual AAA Texas NHRA FallNationals at Texas Motorplex, 22nd of 24 events in the NHRA Mello Yello Drag Racing Series. Qualifying will continue Saturday for Sunday's final eliminations.
Top Fuel — 1. Brittany Force, 3.651 seconds, 331.28 mph; 2. Leah Pritchett, 3.681, 332.10; 3. Mike Salinas, 3.681, 331.12; 4. Steve Torrence, 3.689, 329.18; 5. Billy Torrence, 3.712, 330.47; 6. Jordan Vandergriff, 3.713, 324.59; 7. Antron Brown, 3.717, 327.82; 8. Richie Crampton, 3.720, 325.69; 9. Doug Kalitta, 3.724, 330.63; 10. Clay Millican, 3.725, 328.30; 11. Austin Prock, 3.739, 328.54; 12. Terry McMillen, 3.748, 326.71; 13. Shawn Reed, 3.766, 322.88; 14. Lee Callaway, 3.808, 312.28; 15. Kebin Kinsley, 3.813, 273.22; 16. Cory McClenathan, 4.223, 277.94.
Funny Car — 1. John Force, Chevy Camaro, 3.834, 337.33; 2. Robert Hight, Camaro, 3.851, 335.07; 3. J.R. Todd, Toyota Camry, 3.866, 334.40; 4. Ron Capps, Dodge Charger, 3.881, 332.43; 5. Bob Tasca III, Ford Mustang, 3.883, 327.90; 6. Matt Hagan, Charger, 3.890, 310.77; 7. Paul Lee, Charger, 3.912, 316.08; 8. Tommy Johnson Jr., Charger, 3.920, 324.44; 9. Shawn Langdon, Camry, 3.921, 326.08; 10. Blake Alexander, Mustang, 3.925, 327.11; 11. Jack Beckman, Charger, 3.937, 327.11; 12. Jonnie Lindberg, Mustang, 3.963, 321.12; 13. Tim Wilkerson, Mustang, 4.048, 244.65; 14. Terry Haddock, Mustang, 4.167, 237.34; 15. Cruz Pedregon, Charger, 4.289, 216.03; 16. Todd Simpson, Charger, 4.298, 250.60.
Not Qualified: 17. Jim Campbell, 4.526, 188.62; 18. Jeff Arend, 4.781, 173.32.
Pro Stock — 1. Jeg Coughlin, Chevy Camaro, 6.509, 210.41; 2. Erica Enders, Camaro, 6.510, 211.53; 3. Deric Kramer, Camaro, 6.533, 210.28; 4. Bo Butner, Camaro, 6.535, 210.57; 5. Matt Hartford, Camaro, 6.548, 210.64; 6. Fernando Cuadra, Camaro, 6.553, 210.37; 7. Jason Line, Camaro, 6.556, 210.97; 8. Aaron Stanfield, Camaro, 6.556, 210.14; 9. Kenny Delco, Camaro, 6.560, 209.49; 10. Greg Anderson, Camaro, 6.574, 210.05; 11. Chris McGaha, Camaro, 6.577, 210.57; 12. Fernando Cuadra Jr., Camaro, 6.591, 209.07; 13. Shane Tucker, Camaro, 6.609, 209.39; 14. Val Smeland, Camaro, 6.611, 208.81; 15. Richie Stevens, Dodge Dart, 6.648, 209.14; 16. Cristian Cuadra, Ford Mustang, 6.652, 208.46.
Pro Stock Motorcycle — 1. Matt Smith, EBR, 6.776, 200.26; 2. Jerry Savoie, Suzuki, 6.790, 196.13; 3. Angelle Sampey, Harley-Davidson, 6.847, 194.74; 4. Scotty Pollacheck, EBR, 6.850, 193.32; 5. Andrew Hines, Harley-Davidson, 6.851, 196.96; 6. Karen Stoffer, Suzuki, 6.853, 195.17; 7. Eddie Krawiec, Harley-Davidson, 6.857, 194.44; 8. Ryan Oehler, EBR, 6.866, 195.34; 9. Angie Smith, EBR, 6.871, 196.13; 10. Hector Arana Jr, EBR, 6.875, 195.56; 11. Hector Arana, EBR, 6.884, 195.34; 12. Steve Johnson, Suzuki, 6.887, 193.96; 13. Michael Ray, Victory, 6.974, 190.38; 14. Kelly Clontz, Suzuki, 6.975, 192.41; 15. Jianna Salinas, Suzuki, 7.006, 188.36.
To purchase tickets, call 800-668-6775. Military and first responders can save 20% on adult single day tickets at NHRA.com/govx. Tickets also are available online at www.texasmotorplex.com. For more information about the NHRA visit www.NHRA.com.
About NHRA
Headquartered in Glendora, Calif., NHRA is the primary sanctioning body for the sport of drag racing in the United States. NHRA presents 24 national events featuring the NHRA Mello Yello Drag Racing Series, NHRA Lucas Oil Drag Racing Series, and E3 Spark Plugs NHRA Pro Mod Drag Racing Series presented by J&A Service. NHRA provides competition opportunities for drivers of all levels in the NHRA Summit Racing Series and the NHRA Drags: Street Legal Style presented by AAA. NHRA also offers NHRA Jr. Street program for teens and the Summit Racing Jr. Drag Racing League for youth ages 5 to 17. In addition, NHRA owns and operates four racing facilities: Atlanta Dragway in Georgia; Gainesville Raceway in Florida; Lucas Oil Raceway at Indianapolis; and Auto Club Raceway at Pomona in Southern California. For more information, log on to NHRA.com, or visit the official NHRA pages on Facebook, YouTube and Twitter.
Source: National Hot Rod Association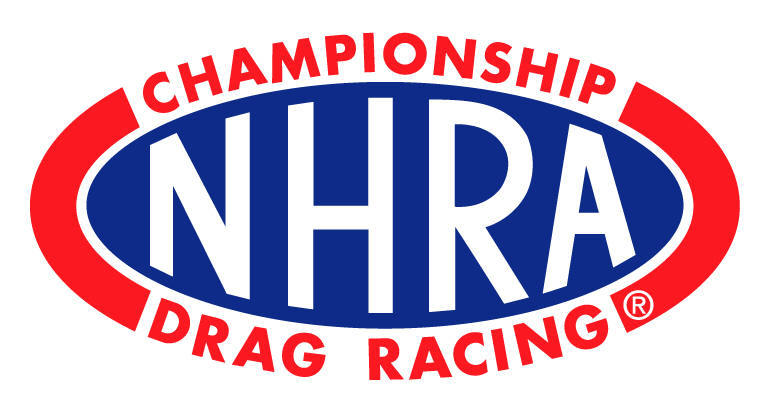 ####