CORONA, CA – September 17, 2019 – (Motor Sports NewsWire) –  Lucas Oil Products Inc. the American-based manufacturer and distributor of additive and lubricant products has announced a partnership with 7-Eleven, Inc. to provide residents throughout Florida with a lineup of premium products for an array of vehicles. Seven of Lucas Oil's most essential treatments, cleaners, and enhancements are now available in 7-Eleven stores across the Sunshine State.
"With a rich history in automotive racing, and a population that enjoys the cooler temperatures of fall, it made perfect sense to partner with 7-Eleven for this exclusive opportunity for the state of Florida," said Shane Burns, VP of National Sales for Lucas Oil Products. "Fall is the optimal time to give your vehicle much-needed maintenance following the harsh summer weather and extended use that cause unwanted stress and demand on engines of all kinds. This selection of Lucas Oil products is perfect for getting virtually any engine running at full potential."
The list of Lucas Oil products available at 7-Eleven tackle a variety of needs:
Lucas Fuel Treatment
Lucas Fuel Treatment is designed to increase power and fuel mileage and also lower emissions through a more complete combustion.
Lucas High Mileage Fuel Treatment
Lucas High Mileage Fuel Treatment is created specifically to restore lost power and performance in high-mileage vehicles. It cleans and lubricates fuel system components, removes valve deposits, lessens oil contamination and stops knocking and hesitation.
Lucas Deep Clean
Lucas Deep Clean is blended with an exclusive Lucas additive package and specific carrier fluid that contains no diesel fuel, kerosene or anything else that can be harmful or useless to an engine.
Lucas Octane Booster
A Real Octane Booster! Tested and proven to deliver three times more boost than most other brands. Lucas Octane Booster is a GENUINE Performance Enhancer!
Lucas Complete Engine Treatment
Lucas Complete Engine Treatment is a unique formulation that cleans and lubricates multiple systems in your vehicle.
Lucas Engine Oil Stop Leak
High-quality engine oil additive blended from the finest base oils, both petroleum and synthetic. Conditions seals and o-rings to stop oil leaks.
Lucas High Performance Semi-Synthetic 2-Cycle Oil
Lucas High Performance Semi-Synthetic 2-Cycle Oil has been specifically developed to give a long trouble-free life to gasoline-powered 2-cycle engines. Use in Snowmobiles, Weed Eaters, Leaf Blowers, Chain Saws and more.
Lucas Oil products are now available on 7-Eleven shelves throughout Florida beginning September 1 and will continue through November 29, 2019.
Consumers can find their nearest 7-Eleven location by visiting the official company website and utilizing the Store Locator tool.
About Lucas Oil Products, Inc.
Lucas Oil Products was founded by Forrest and Charlotte Lucas with the simple philosophy of producing only the best line of lubricants and additives available anywhere. Since its inception, Lucas has steadfastly adhered to this corporate objective. Through innovative product research and development, along with aggressive marketing programs, Lucas has established itself as the top selling additive line in the United States. Additionally, Lucas Oil offers a premium line of motor oils, greases, fuel treatments, industrial lubricants, and problem solving additives to help firmly establish Lucas Oil as a prominent figure in the marketplace.
For more information, visit www.LucasOil.com and on Facebook at www.facebook.com/OfficialLucasOil
About 7-Eleven
7-Eleven Inc. is a Japanese-American international chain of convenience stores, headquartered in Dallas, Texas. The chain was founded in 1927 as Tote'm Stores until it was renamed in 1946. The franchise sells Slurpee drink and Big Gulp beverages. Other products include: 7-Eleven Select private-brand products, coffee, fresh-made daily sandwiches, fresh fruit, salads, bakery items, hot and prepared foods, gasoline, dairy products, carbonated beverages and energy drinks, juices, financial services, and product delivery services. For more information visit 7-eleven.com.
Source: Lucas Oil Products, Inc.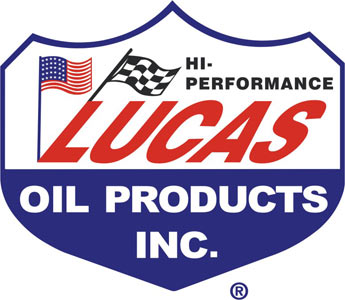 ####