LAKE HAVASU CITY, AZ – October 18, 2023 – (Motor Sports NewsWire) –
The former motocrosser caps off successful debut season in off-road racing
This is the third time that SLR Honda has taken the NGPC series' Pro II crown
This weekend at the series finale for the AMA National Grand Prix Championship (NGPC), held at Havasu Island MX Park, SLR Honda rider Kade Tinkler-Walker rode his CRF250RX to a dramatic Pro II class win, wrapping up the National Championship. The title caps an exciting season that saw Tinkler-Walker mount a come-from-behind charge in the points battle after missing the first round.
A former motocrosser who spent a decade competing in Europe, Tinkler-Walker returned to the U.S. one year ago and didn't have a ride lined up for the 2023 season. He showed up to the second WORCS round and finished just off the podium as a privateer, earning the attention of SLR owner Mark Samuels, who signed him for the remainder of the year. Having already missed the first NGPC event, Tinkler-Walker went on a tear, winning the next three rounds—all in Southern California (Taft, Blythe and Glen Helen). Still relatively unfamiliar with racing in high-speed terrain, he struggled on the wide-open courses at 29 Palms, California, and Primm, Nevada, finishing fourth at both. He was back on top in Delta, Utah, but the eighth round was canceled, robbing him of an opportunity to make up points. After working on his high-speed technique, he notched another win on the fast Ridgecrest, California, course, putting him in a tie for the points lead heading into this weekend's finale.
Following a poor start in Arizona, Tinkler-Walker was buried in the pack early, while teammate Parker Ross ran at the front. Tinkler-Walker remained calm and quickly began picking off riders, and when Ross suffered a fall, Tinkler-Walker moved into the lead. From there, the 26-year-old rode to a five-second win, wrapping up the crown with nine points to spare.
"It's turned out to be an awesome first year back in the States," said Tinkler-Walker, who had lived in Florida and Southern California before his stint in Italy. "I honestly didn't really know what I was doing at first, as I was new to off-road; I was good in the technical stuff, but I didn't have much experience holding it wide open, although I learned a lot during the season. Going into Havasu, I knew it was going to be super-hot, which stressed me a bit because I didn't have that in Europe, but I'm good in the sand. My start wasn't good, as usual, but I do better coming from behind. Once I got to the front, I just maintained and was able to take the win."
This is the third time that SLR Honda has earned the NGPC Pro II crown, as Tallon LaFountaine won it in 2020 and '21. Next up, Tinkler-Walker plans to make his debut in the SCORE Baja 1000, which SLR Honda has won the last five years in a row.
"Huge congratulations to Kade," said Brandon Wilson, Manager of Racing & Experiential Marketing at American Honda. "The off-road world is a unique environment, and while motocross is generally a great background, it usually takes riders some time to adapt. The fact that Kade was able to fit in so quickly is a testament to his natural talent, and I think the future looks bright for him. Congrats as well to Mark and the whole SLR team; it's great to see the NGPC Pro II crown back in their hands."
About American Honda
American Honda Motor Co., Inc., is the sole distributor of Honda motorcycles, scooters, ATVs and side-by-sides in the United States. American Honda's Power Sports & Products Division conducts the sales, marketing and operational activities for these products through independent authorized Honda retail dealers. For more information on Honda products, go to powersports.honda.com.
Source: American Honda Motor Co., Inc.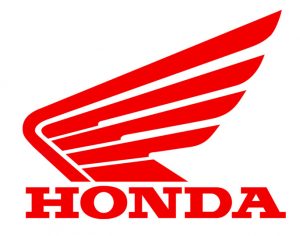 ####