WASHINGTON, D.C. – September 29, 2023 – (Motor Sports NewsWire) –
Polaris Recall Summary
Name of Product: Model Year 2023 Polaris RANGER XP 1000 / XP 1000 Crew and RANGER 1000 / 1000 Crew, Model Year 2024 Polaris Pro XD Full-Size Diesel Crew, Model Year 2024 Gravely ATLAS JSV-3400, and Model Year 2024 Bobcat UV34XL Gas
Hazard: The passenger side seat belt buckle bracket was not properly welded, which could result in the seat belt anchor point separating from the frame, posing an injury hazard to consumers.
Remedy: Repair
Recall Date: September 28, 2023
Units: About 280 (In addition, 2 were sold in Canada)
Consumer Contact: Polaris at 800-765-2747 from 7 a.m. to 7 p.m. CT Monday through Friday or online at www.polaris.com and click on "Off Road Safety Recalls" or www.polaris.com/en-us/off-road-recalls/ to check if your vehicle identification number (VIN) is included in any recalls (for Polaris vehicles). Bobcat at 800-743-4340 from 7:30 a.m. to 4:30 p.m. CT Monday through Friday or online at www.bobcat.com and click on "Recalls" at the bottom of the page (for Bobcat vehicles). Ariens at 877-904-4069 from 7 a.m. to 4:30 p.m. CT Monday through Friday or online at www.gravely.com and click on the "Safety Recalls" link at the bottom of the page or go to www.ariensco.com/safetyrecall?brand=gravely (for Gravely vehicles).
Polaris Recall Details
In Conjunction With: CANADA
Description: This recall involves certain VINs of Model Year 2023 Polaris RANGER XP 1000 / XP 1000 Crew, RANGER 1000 / 1000 Crew and Model Year 2024 Polaris Pro XD Full-Size Diesel Crew, Model Year 2024 Gravely ATLAS JSV-3400 and Model Year 2024 Bobcat UV34XL Gas off road vehicles. The RANGER vehicles were sold in the following colors: blue, graphite, camouflage, brown and white. The Pro XD vehicles have gray plastic body panels with a black frame/accents. The RANGER vehicles were sold in three- and six-seat configurations. The Pro XD, Gravely and Bobcat vehicles have two or four seats. The RANGER and Pro XD vehicles have "POLARIS" stamped on the front grille, the Gravely vehicles have "Gravely" stamped on the front grille and the Bobcat vehicles have the Bobcat logo on the front grille.
Remedy: Consumers should immediately stop using the recalled vehicles and contact Polaris or an authorized Polaris (Polaris vehicles only), Arien (Gravely vehicles only), or Bobcat (Bobcat vehicles only) dealer to schedule a free inspection or repair, if needed.
Polaris has notified consumers to stop riding the vehicles and is contacting registered owners directly to provide more details about the repair.
Incidents/Injuries: None reported
Sold At: Polaris dealers nationwide from June 2023 through August 2023 for between $17,900 and $35,800.
Manufacturer(s): Polaris Industries Inc., of Medina, Minnesota
Distributor(s): Doosan Bobcat North America Inc., of West Fargo, North Dakota, andAriens, of Brillion, Wisconsin
Manufactured In: United States
Recall number: 23-796
About the U.S. CPSC
The U.S. Consumer Product Safety Commission (CPSC) is charged with protecting the public from unreasonable risk of injury or death associated with the use of thousands of types of consumer products. Deaths, injuries, and property damage from consumer product-related incidents cost the nation more than $1 trillion annually. CPSC's work to ensure the safety of consumer products has contributed to a decline in the rate of injuries associated with consumer products over the past 50 years.
Federal law prohibits any person from selling products subject to a Commission ordered recall or a voluntary recall undertaken in consultation with the CPSC.
Source: U.S. Consumer Product Safety Commission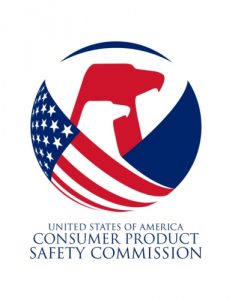 ####