New "Jesel 200 MPH Club" to debut at Dodge Power Brokers NHRA U.S. Nationals, along with "Stanfield Racing Engines Low Qualifier Bonus Award"
INDIANAPOLIS, IN – August 31, 2023 – (Motor Sports NewsWire) – NHRA Factory X presented by Holley, an exciting new category reserved for 2019 and newer manufactured automobiles, will have its first official race at the world's biggest drag race, bringing a pair of exciting new incentives for drivers as well.
With four official entries for this weekend's 69th annual Dodge Power Brokers NHRA U.S. Nationals at Lucas Oil Indianapolis Raceway Park, the winner in the thrilling new class will receive the category's first-ever Wally.
In addition, NHRA officials also announced the "Jesel 200 MPH Club," which will award the first driver to make a 200-mph run $10,000, with seven additional drivers earning a cash payout for hitting the 200-mph mark. The "Stanfield Racing Engines Low Qualifier Bonus Award" will also award the No. 1 qualifier $1,000 this weekend in Indy.
The four competitors – Greg Stanfield, Allen Johnson, Chris Holbrook and Jim Cowan – make up the field this weekend at the Big Go, with a big 200-mph enticement on the line as well. A leader in valvetrain innovation for more than 40 years, Jesel is a longtime NHRA contingency sponsor and is thrilled to kick off the new program in Factory X presented by Holley. Along with the cash prize, each of the first eight drivers to make a 200-mph run will receive a trophy and a "Jesel 200 MPH Club" jacket.
"It's really exciting for us. We feel like it's going to be a great, great category for the drivers and the fans, and it's going to create a lot of interest for everyone," Jesel CEO Wayne Jesel said. "It's going to be very popular and I think the cars really look fantastic. It's going to be really appealing and we love being able to support the racers with this 200-mph club. It's going to be a good program and I think it's really going to draw up a lot of interest from fans, as well as drivers wanting to jump into the class."
Stanfield will be driving a Chevrolet Camaro, while Cowan is piloting a COPO Camaro powered by a supercharged Chevy LS engine. Johnson, the 2012 NHRA Pro Stock world champ, will represent the Mopar brand driving the Blackbird X Dodge Challenger owned by Geoff Turk. Holbrook, meanwhile, will race the Varsity Ford Cobra Jet Mustang at the world's biggest drag race, with one of the drivers set to collect the $1,000 check for qualifying in the No. 1 position.
Cars in NHRA Factory X presented by Holley will have a minimum weight limit of 2,650 pounds, which is nearly 1,000 pounds lighter than a Factory Stock Showdown car, and a manual transmission is mandatory. The COPO Camaros will race with a 630-hp Magnuson 2.65-L supercharger, and the DragPak Challengers will utilize a 630-hp, 3.0-L Whipple. The Cobra Jet 327 Mustang's engine combination will be a 610-hp, 3.0-L Whipple unit.
Each body must be OEM dimensional, meaning there can be no alterations to the bodies. Cars in NHRA Factory X presented by Holley must race on tires that are 33 inches tall and 10.5 inches wide as well, which are wider than FSS cars. With the potential to showcase big-performance numbers and standout runs in the six-second range immediately – and possibly a 200-mph pass – the lightweight, modified class is set to put on a show in Indy, Charlotte, St. Louis and Las Vegas to close out 2023.
"We're thrilled to see the Factory X presented by Holley category hold its first official event at the biggest drag race of the year in Indy, and these great programs from Jesel and Stanfield Racing Engines are going to add even more anticipation to the weekend," said Brad Gerber, NHRA Vice President and Chief Development Officer. "The quest for that first 200-mph run is going to be very exciting as this class continues to grow."
For more information about NHRA, please visit www.NHRA.com.
About Holley
Holley is a leading designer, marketer, and manufacturer of high-performance products for car and truck enthusiasts. Holley offers the largest portfolio of iconic brands that deliver innovation and inspiration to a large and diverse community of millions of avid automotive enthusiasts who are passionate about the performance and personalization of their classic and modern cars. For more information on Holley, visit https://www.holley.com.
About NHRA
Headquartered in San Dimas, Calif., NHRA is the primary sanctioning body for the sport of drag racing in the United States. NHRA presents 21 national events featuring the NHRA Camping World Drag Racing Series, NHRA Lucas Oil Drag Racing Series, FuelTech NHRA Pro Mod Drag Racing Series presented by Type A Motorsports, Flexjet NHRA Factory Stock Showdown™, NHRA Factory X presented by Holley and Top Fuel Harley Series. NHRA provides competition opportunities for drivers of all levels in the NHRA Summit Racing Series and NHRA Street Legal™. NHRA also offers the NHRA Jr. Street® program for teens and the Summit Racing Jr. Drag Racing League® for youth ages 5 to 17. With 120 Member Tracks, NHRA allows racers to compete at a variety of locations nationally and internationally. NHRA's Youth and Education Services® (YES) Program reaches over 30,000 students annually to ignite their interest in automotive and racing related careers. NHRA's streaming service, NHRA.tv®, allows fans to view all NHRA national events as well as exclusive features of the sport. In addition, NHRA owns and operates three racing facilities: Gainesville Raceway in Florida; Lucas Oil Indianapolis Raceway Park; and In-N-Out Burger Pomona Dragstrip in Southern California. For more information, log on to www.NHRA.com, or visit the official NHRA pages on Facebook, Instagram, Twitter, and YouTube.
Source: National Hot Rod Association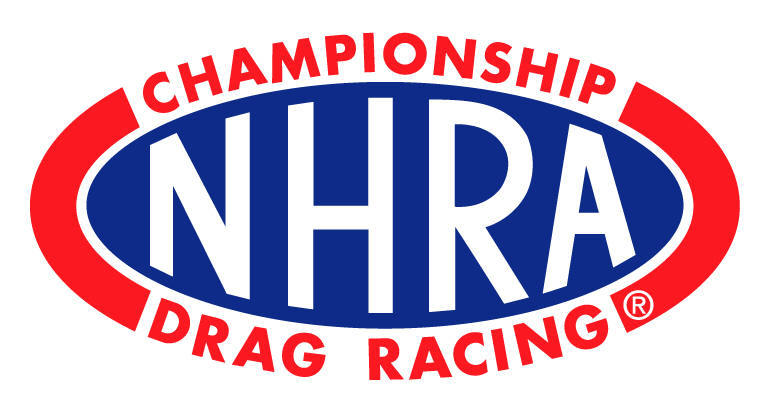 ####