PICKERINGTON, OH – January 23, 2023 – (Motor Sports NewsWire) –  The AMA Motorcycle Hall of Fame offers its condolences to the family and friends of Ronnie Rall, a top Midwest dirt-track racer in the '60s and '70s who passed away on Jan. 20 at the age of 84.
Rall, who was born in Sandusky, Ohio, about 100 miles north of the AMA Motorcycle Hall of Fame, began his professional racing career at 21 years old. Three years later he raced to his first of five AMA National wins.
A dedicated farmer, Rall never raced a full schedule of AMA Nationals except for the 1964 season, when he finished a career-best third in the championship.
Despite his limited opportunities, Rall found success, including a win in the 1969 season opener at the Houston Short Track. The race, which was held before a big crowd in the Houston Astrodome, was televised on ABC's Wide World of Sports.
Finishing his national career in 1973 and his local racing career later in the 1970s, Rall retired from racing and continued farming. In retirement, Rall would occasionally participate in vintage events.
Rall was inducted into the AMA Motorcycle Hall of Fame in 2001.
About the American Motorcyclist Association
Founded in 1924, the AMA is a not-for-profit member-based association whose mission is to promote the motorcycle lifestyle and protect the future of motorcycling. As the world's largest motorcycling rights and event sanctioning organization, the AMA advocates for riders' interests at all levels of government and sanctions thousands of competition and recreational events every year. Besides offering members money-saving discounts on products and services, the AMA also publishes American Motorcyclist, a recently revitalized and monthly full-color magazine (and digital version of same) that covers current events and motorcycle history with brilliant photography and compelling writing. American Motorcyclist is also North America's largest-circulation magazine. Through the AMA Motorcycle Hall of Fame in Pickerington, Ohio, the AMA honors the heroes and heritage of motorcycling. For more information, visit americanmotorcyclist.com.
Not a member? Join the AMA today: americanmotorcyclist.com.
Source: American Motorcyclist Association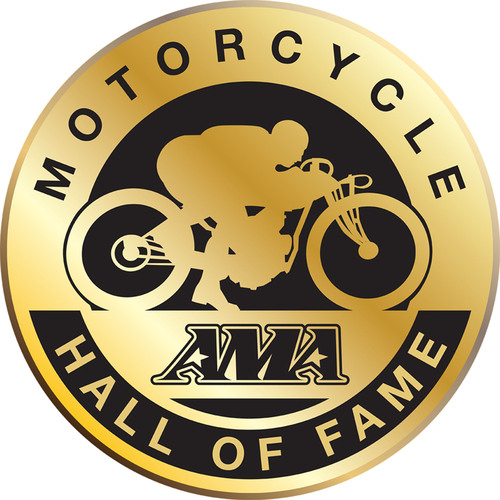 ####