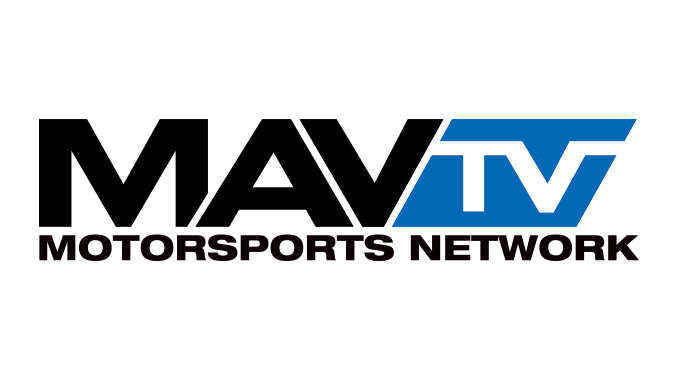 Live Events, New Shows, Binge the Build Marathons and
More Featured in This Month's Schedule
CORONA, CA – March 1, 2021 – (Motor Sports NewsWire) – MAVTV Motorsports Network is kicking off March with two new shows starting with The Lifted Life, where stunning customized 4×4 trucks come to life, premiering on March 3 at 7 pm ET. The new Porsche dedicated program, The 900 Series, airs on MAVTV on March 6 at 7 pm ET. Fans of the German automobile manufacturer can tune in to the Motorsports Network for an in-depth dive inside the world of Porsche automobiles – from repairs and maintenance to performance upgrades and more – this new show is not to be missed.
For dirt track racing fans, new seasons of Dirt Knights airs on MAVTV on March 3 at 6 pm ET. And for those who prefer to see their racing take place outside the constraints of a closed track, a new season of Best in the Desert begins March 3 at 10 pm ET.
This month's schedule also brings street car enthusiasts special programming of OPTIMA's Search for the Ultimate Street Car on March 5 at 8 pm ET.
Also coming to the Motorsports Network are four 12-hour marathons featuring a different series each Sunday in March from 12 pm ET to 12 am ET, as part of the network's new Binge the Build Marathon. The marathon starts March 7 with telecasts of Sam's Garage, followed by Full Custom Garage on March 14, My Classic Car on March 21, and closes out the month with  Stacey David's GearZ on March 28.
MAVTV is now available to more viewers than ever before. With a total of 220 providers across cable, satellite, telco, and digital broadcast platforms, including AT&T U-verse, Charter/Spectrum, DIRECTV, Fios by Verizon, FuboTV, Youtube TV, Mediacom, and many more, the country's premier motorsports network is seen in more than 30-million households.
Race fans who don't have MAVTV should contact their local cable, satellite, or other subscription service provider to get details on how to add it to their channel lineup. A full list of providers, shows, and scheduled broadcasts can be found by visiting www.MAVTV.com.
MAVTV Broadcast Schedule:
March 2021
| | | |
| --- | --- | --- |
| DATE | SERIES | TIME (ET) |
| March 3 | Dirt Knights | 6:00 pm |
| March 3 | The Lifted Life | 7:00 pm |
| March 3 | Best in the Desert | 10:00 pm |
| March 5 | OPTIMA's Search for the Ultimate Street Car | 8:00 pm |
| March 6 | The 900 Series | 7:00 pm |
| March 7 | Binge the Build – Sam's Garage | 12:00 pm |
| March 14 | Binge the Build – Full Custom Garage | 12:00 pm |
| March 21 | Binge the Build – My Classic Car | 12:00 pm |
| March 28 | Binge the Build – Stacy David's GearZ | 12:00 pm |
LIVE event broadcast schedule is available at https://www.mavtv.com/shows/#live-events
About MAVTV
MAVTV Motorsports Network is the only television network in the U.S. dedicated exclusively to motorsports. MAVTV offers an unparalleled line-up of exclusive and unique events. MAVTV goes beyond the national mainstream motorsports events to include grassroots racing from across the globe: drag racing, pro motocross, sprint boats, rally cars, short course off-road truck racing, sprint cars, pro pulling, drifting, ice racing, and everything in between. MAVTV knows you don't have to be a race fan to be an automotive enthusiast, which is why we have developed a package of automotive reality and custom build shows that are truly second-to-none. From 24/7 automotive and motorsports content on MAVTV Motorsports Network to the free and exclusive content available on MAVTV Select and the on-demand streaming service of MAVTV Plus, if it has a motor, it's probably on MAVTV – The Motorsports Network!
Never miss your favorite show/race! Set your reminder now: https://lucasoil.roktcalendar.com/
Source: Lucas Oil Products, Inc.

####