CORONA, CA – December 13, 2019 – (Motor Sports NewsWire) –  President of MAVTV Motorsports Network and long-time Executive Vice-President and General Counsel of Lucas Oil Products, Inc., Robert Eugene "Bob" Patison was awarded the Mike Swims Award of Excellence.
Bob Patison received the Mike Swims Award of Excellence this Friday. Photo: Lucas Oil
"Just to be mentioned in the same sentence as Mike Swims is an honor in itself," said Patison, MAVTV President and Executive Vice-President and General Counsel of Lucas Oil Products. "Receiving the Mike Swims Award is simply unbelievable and I am truly grateful. He was wise beyond his years, and always a gentleman. He was a dear friend of mine."
The long-time Lucas Oil executive received the honor this Friday. The award, honoring the late National Dirt Late Model Hall of Fame inductee and Lucas Oil tour supporter Mike Swims, is presented annually to an honoree who's shown integrity and gone above and beyond to make a lasting impact on the lives of racers, crews and fans of the Late Model Dirt Racing series.
"Mike Swims always displayed great people skills and had a race promoting skill set beyond his years. His funny sense of humor and faith were his best attributes day in and day out," stated Ritchie Lewis, Lucas Oil Director of Race Operations. "I would like to congratulate Bob Patison on winning this year's Mike Swims award. Bob and Mike were very close and complemented each other's skill sets on a daily basis when working together."
Patison joins a respected list of past winners which includes Forrest and Charlotte Lucas, the King family and other racing industry professionals.
The 2020 Lucas Oil Late Model Dirt Series kicks off at Golden Isles Speedway on January 30th. For more information on the 2020 race schedule and the latest series news, visit www.lucasdirt.com.
About Lucas Oil Products, Inc.
Lucas Oil Products was founded by Forrest and Charlotte Lucas with the simple philosophy of producing only the best line of lubricants and additives available anywhere. Since its inception, Lucas has steadfastly adhered to this corporate objective. Through innovative product research and development, along with aggressive marketing programs, Lucas has established itself as the top selling additive line in the United States. Additionally, Lucas Oil offers a premium line of motor oils, greases, fuel treatments, industrial lubricants, and problem solving additives to help firmly establish Lucas Oil as a prominent figure in the marketplace.
For more information, visit www.LucasOil.com and on Facebook at www.facebook.com/OfficialLucasOil
Source: Lucas Oil Products, Inc.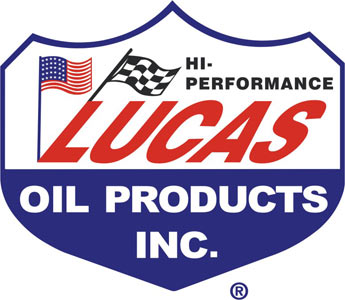 ####