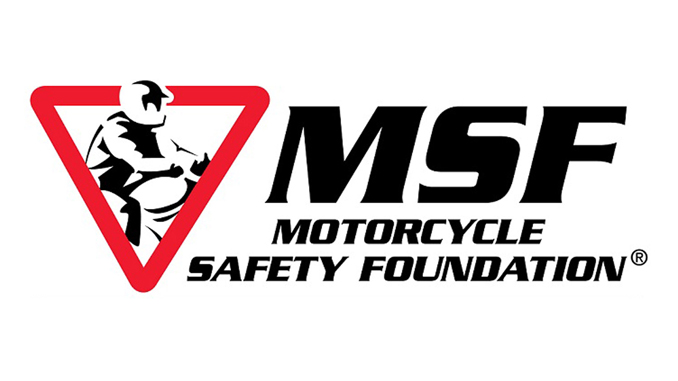 IRVINE, CA – December 18, 2020 – (Motor Sports NewsWire) – This isn't your typical holiday, station-wagon drive with a chatty, well-meaning uncle. The "Ride Along with Dr. Ray" video series puts you on a motorcycle, on highways and in traffic, with one of America's premier two-wheel safety experts, as he delivers real-world, real-time insights that are valuable for beginning and experienced riders alike.
The 12-episode collection on the MSF website features Ray Ochs, Ed.D, a lifelong motorcyclist, the foundation's primary curriculum developer, and the organization's vice president of training systems. His bike was outfitted with a camera and microphone, and the doctor calmly explains just what's going on while navigating through cities, suburbs, and country roads – providing moment-by-moment observations, analyses, and the reasons for many critical decisions he makes while mingling with cars and trucks.
"In all these decades of being in the safety community, this is the first time I've ever been recorded coaching from the seat of a moving motorcycle," Ochs said. "We spent many hours and days shooting it all, and I hope that street riders everywhere find it to be some of the best free advice they've ever heard. Working with a well-prepped fellow staffer, who shot some of the included footage while following, I particularly enjoyed doing the video with the 'staged collision traps.' We want to show motorcyclists how to avoid them."
The MSF classes developed by Ochs stretch from DirtBike School to the iconic Basic RiderCourse for novices, conducted on ranges across the nation. Vision and judgment, eyes and mind, and risk-offset are core concepts for all RiderCourses, and more important in many ways than having adequate physical skills, the use of hands and feet. And that clearly comes through during each of the short videos.
"When winter gets here next week, some folks will still be able to ride, but the weather might impede others for a while," Ochs said. "And these five- to sixteen-minute videos are great to binge on as they provide valuable screen time before your next ride, whenever that may be, no matter what your experience level."
About Motorcycle Safety Foundation
The Motorcycle Safety Foundation promotes safety through rider training and education, operator licensing tests, and public information programs. The MSF works with the federal government, state agencies, the military, and others to offer training for all skill levels so riders can enjoy a lifetime of safe, responsible motorcycling. Standards established by the MSF have been recognized worldwide since 1973.
The MSF is a not-for-profit organization endorsed by American Honda Motor Co., Inc.; BMW Motorrad USA; BRP, Inc.; Harley-Davidson Motor Company, Inc.; Indian Motorcycle; Kawasaki Motors Corp., U.S.A.; KTM North America, Inc.; Suzuki Motor of America, Inc.; Triumph Motorcycles America; and Yamaha Motor Corporation, U.S.A. For safety information or to enroll in an MSF Basic RiderCourse near you, or to learn more about the many other MSF course offerings, visit MSF-USA.org or call (800) 446-9227. Follow @msf__usa to keep up with the MSF on Twitter and Instagram.
Source: Motorcycle Safety Foundation

####