CORONA, CA – October 13, 2020 – (Motor Sports NewsWire) – Lucas Oil Products Inc., the world leader and distributor of high-performance automotive additives and lubricants, announces the promotion of Melissa Wonser to Vice President of Marketing. Melissa joined the company in 2011 and has advanced up the ranks in both the Art and Marketing departments, where she played a crucial role in managing and ensuring the success of the brand's wide-reaching campaigns.
"Melissa brings a coveted level of professionalism and direction to the Marketing Department through her wealth of experience in marketing, brand awareness, and advertising," said Morgan Lucas, President, Lucas Oil Products. "To be a leader at Lucas Oil takes a considerable amount of hard work, passion, and critical thinking skills. Melissa checks all those boxes and provides a level of enthusiasm that motivates our entire company. She has certainly earned this promotion and I look forward to seeing all of the great things to come."
Since joining the Lucas Oil Marketing Department nine years ago, Melissa has taken on the roles of Digital Marketing Manager, Art Director, Marketing Manager and, in 2019, Director of Marketing. Regardless of position, Wonser has consistently exceeded project management goals, provided an effective communication means, and fostered a level of teamwork that resulted in some of the most compelling and engaging campaigns across a wide range of mediums. She also plays an instrumental role in the daily management of Lucas Oil's Marketing and creative direction, leading the Graphics Department, website development team, and media/public relations efforts, amongst other responsibilities.
In the new role, she will be responsible for developing and implementing a cohesive and integrated marketing communications plan to increase Lucas Oil's brand awareness through the extensive number of industries and sectors it serves.
Wonser received Bachelor of Science degrees in Business Administration, Marketing, Management, and Operations Management from California State University-Long Beach in 2004. Originally from Southern California, Melissa now resides in Indiana, where she works with the Lucas Oil Executive Team from the corporate offices in Indianapolis.
About Lucas Oil Products, Inc.
Lucas Oil Products was founded by Forrest and Charlotte Lucas with the simple philosophy of producing only the best line of lubricants and additives available anywhere. Since its inception, Lucas has steadfastly adhered to this corporate objective. Through innovative product research and development, along with aggressive marketing programs, Lucas has established itself as the top selling additive line in the United States. Additionally, Lucas Oil offers a premium line of motor oils, greases, fuel treatments, industrial lubricants, and problem solving additives to help firmly establish Lucas Oil as a prominent figure in the marketplace.
For more information, visit www.LucasOil.com and on Facebook at www.facebook.com/OfficialLucasOil
Source: Lucas Oil Products, Inc.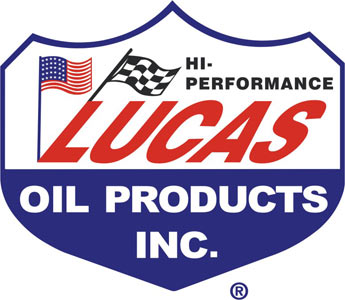 ####