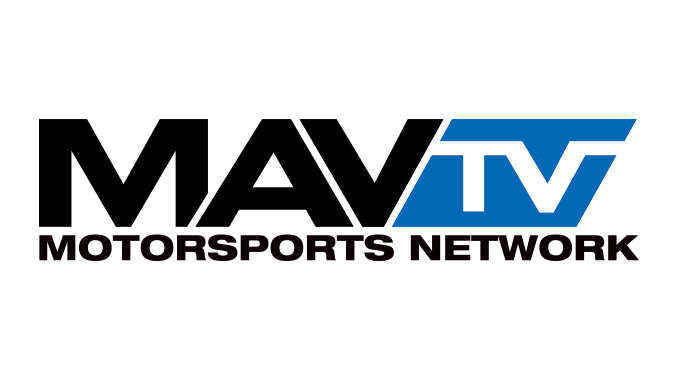 New Seasons of Madera Racing, ARCA Menards and
Pro Pulling League All Featured This Month
CORONA, CA – August 3, 2020 – (Motor Sports NewsWire) – Summer of 2020 is in full force, and while the outdoor activities we are allowed to participate in are limited, MAVTV continues to provide viewers with quality motorsports racing and automotive content.
This August, the Motorsports Network features new programming of SpeedTour All Access and Kicker Arenacross Pro National Series. Fans of the Speed Tour race series will enjoy the cinema-style documentary of SpeedTour All Access on August 2 at 9:30 am ET/PT. This series goes behind the scenes and tells the stories of ordinary individuals who risk it all on weekends to make their racing dreams a reality. For those who prefer racing on two wheels, the Kicker Arenacross Pro National Series programming on August 22 at 11:00 am ET offers highly competitive dirt bike racing in close quarters.
A special Knoxville Nationals mini-marathon airs August 15 at 7:00 pm ET. Tune in to watch some of the world's best open wheel racers compete for bragging rights at the most prestigious sprint car race.
Madera Racing, ARCA Menards and Lucas Oil Pro Pulling also have season premieres featured in this month's broadcast schedule. Watch some of the elite late model racers duke it out for big prize money in the Madera Racing series on August 3 at 9:00 pm ET/PT. Season 4 of the ARCA Menards Series debuts on August 4. Tune in at 8:00 pm ET/PT to see the next generation of stock car superstars make a name for themselves in the ARCA Menards Series. And don't forget to catch the absolute best in the world of professional tractor pulling compete in the Lucas Oil Pro Pulling League on August 4 at 10:00 pm ET/PT.
MAVTV is now available to more viewers than ever before. With a total of 220 providers across cable, satellite, telco, and digital broadcast platforms, including AT&T U-verse, Charter/Spectrum, DIRECTV, Fios by Verizon, FuboTV, Google, Mediacom, and many more, the country's premier motorsports network is seen in more than 30-million households.
Race fans who don't have MAVTV should contact their local cable, satellite, or other subscription service provider to get details on how to add it to their channel lineup. A full list of providers, shows, and scheduled broadcasts can be found by visiting www.MAVTV.com.
MAVTV Broadcast Schedule:
| | | | |
| --- | --- | --- | --- |
| Date | Series | Event / Venue | Time (ET) |
| August 2 | SpeedTour All Access | | 9:30 am* |
| August 3 | Madera Racing  | | 9:00 pm* |
| August 4 | ARCA Menards | | 8:00 pm* |
| August 4 | Pro Pulling League | | 10:00 pm* |
| August 15 | Knoxville Nationals Mini-Marathon | | 7:00 pm |
| August 22 | Kicker Arenacross Pro National Series | | 11:00 am |
* Indicates showtime is the same for both eastern and pacific time zones.
LIVE event broadcast schedule is available at https://www.mavtv.com/shows/#live-events.
About MAVTV
Owned and operated by Lucas Oil Products, MAVTV Motorsports Network is the only cable television network in the U.S. dedicated solely to motorsports. MAVTV offers an unparalleled line-up of exclusive and prestigious events. MAVTV goes beyond the national mainstream events to include a multitude of grassroots racing from across the globe: drag racing, pro motocross, sprint boats, rally cars, short course off-road truck racing, sprint cars, pro pulling, drifting, ice racing and everything in between. MAVTV knows you don't have to be a race fan to be an automotive enthusiast, which is why we have developed a package of automotive reality and custom build shows that are truly second-to-none. If it has a motor, it's probably on MAVTV – The Motorsports Network!
Never miss your favorite show/race! Set your reminder now: https://lucasoil.roktcalendar.com/
Source: Lucas Oil Products, Inc.

####