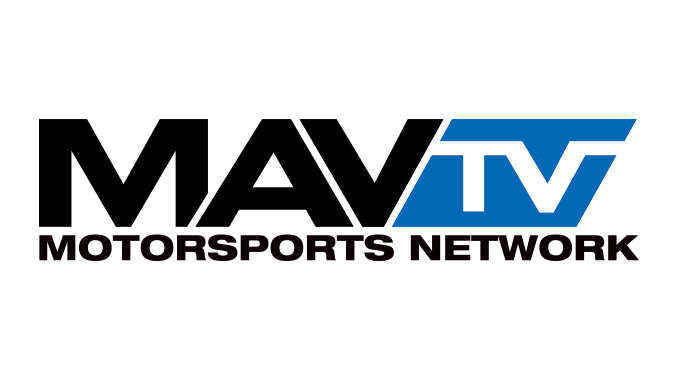 CORONA, CA – July 6, 2020 (Motor Sports NewsWire) –  In response to the rise in consumption of digitally streamed entertainment and the high demand for motorsports racing and automotive content, MAVTV, the only cable television network in the U.S. dedicated solely to motorsports, is pleased to announce the launch of "MAVTV Select" on VIZIO SmartCast TVs. MAVTV Select is a completely free streaming network that specializes in broadcasting select motorsports content, including Pro Motocross, Late Model Dirt, Pro Pulling, ARCA Menards Series and more racing entertainment. MAVTV Select is available on VIZIO SmartCast TVs, effective immediately. 
"New technology is changing the way we watch television. The development of TV apps and digital streaming services have provided viewers with unlimited options to consume video entertainment," stated Ed Niemi, Senior Vice President, Content Distribution & Strategic Partnerships, MAVTV Motorsports Network. "By tapping into our vast media library, we've created MAVTV Select, now available on VIZIO SmartCast TVs, to meet the rise in demand for digitally streaming content and expand our availability to motorsports fans throughout the U.S. and around the world."
MAVTV Select will broadcast content from the enormous Lucas Oil Studios library. Daily programming for MAVTV Select is said to remain independent from the existing linear channel. Therefore, LIVE race event programming will stay exclusively on the MAVTV Motorsports Network.
MAVTV Select is a free 24/7 channel dedicated to all motorsports and designed to complement the existing MAVTV Motorsports Network. From archived race events, to figure 8 racing, to car build shows, MAVTV Select will broadcast nothing but the best motorsports content.
About MAVTV
Owned and operated by Lucas Oil Products, MAVTV Motorsports Network is the only cable television network in the U.S. dedicated solely to motorsports. MAVTV offers an unparalleled line-up of exclusive and prestigious events. MAVTV goes beyond the national mainstream events to include a multitude of grassroots racing from across the globe: drag racing, pro motocross, sprint boats, rally cars, short course off-road truck racing, sprint cars, pro pulling, drifting, ice racing and everything in between. MAVTV knows you don't have to be a race fan to be an automotive enthusiast, which is why we have developed a package of automotive reality and custom build shows that are truly second-to-none. If it has a motor, it's probably on MAVTV – The Motorsports Network!
Never miss your favorite show/race! Set your reminder now: https://lucasoil.roktcalendar.com/
About VIZIO
VIZIO, the #1 American-based TV brand and America's #1 Sound Bar Company, delivers innovative entertainment solutions and value for millions of connected consumers. Formed in 2002 and quickly established as a daring leader, VIZIO has built a portfolio of industry-leading products that provide brilliant, awe-inspiring experiences while incorporating seamlessly with the smart home. The company designs a collection of televisions, sound bars, and SmartCast TV with the consumer's desires in mind, and has been rated America's Fastest Growing TV Brand with Quantum Dot and America's Fastest Growing Sound Bar Brand with Dolby Atmos. VIZIO product leadership is consistently highlighted by industry reviews and awards, and most recently received 30 Best of CES 2020 accolades.
Source: MAVTV Motorsports Network

####