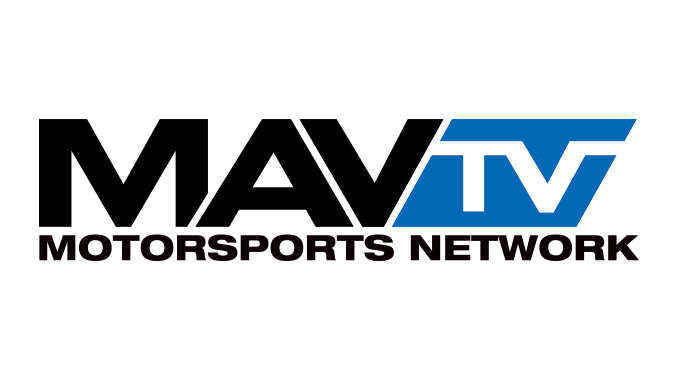 February 28, 2020 – (Motor Sports NewsWire) – This month, go behind the scenes at car shows, check out the latest aftermarket upgrades and visit some of the most successful custom car builders in the nation during the March 1st premiere of the new series Muscle and Classics.
Enduro fans will enjoy the extreme battles for the championship in the two-part special of Last Dog Standing on March 3rd.
The century-old sport of flat track motorcycle racing returns to your television on March 4th with replays of the 2019 Flat Track Canada Championship Series. Tune-in to watch the flat track stars of today continue the sport's legacy as they compete for the 2019 Canadian Championship Title.
For the gear head in all of us, Stacey David's GearZ® airs March 6th. This high-octane show covers all things mechanical and includes jaw-dropping vehicle transformations and builds.
Towards the middle of March, race fans will be treated with two unique race series being broadcast. Snow racing aficionados will enjoy the fast-paced, spiked wheel racing from the FIM Ice Speedway World Championships on March 11th. Late Model devotees will also be able to get their fix via replay of Part 1 of the Lucas Oil Late Model Dirt Series from East Bay Raceway Park on March 19th.
MAVTV is now available to more viewers than ever before entering the popular summer racing season. With a total of 220 providers across cable, satellite, telco, and digital broadcast platforms, including AT&T U-verse, Charter/Spectrum, DIRECTV, Fios by Verizon, FuboTV, Google, Mediacom, and many more, the country's premier motorsports network is seen in more than 30-million households.
Race fans who don't have MAVTV should contact their local cable, satellite, or other subscription service provider to get details on how to add it to their channel lineup. A full list of providers, shows, and scheduled broadcasts can be found by visiting www.MAVTV.com.
MAVTV March Schedule
| | | | |
| --- | --- | --- | --- |
| DATE | SERIES | EVENT/VENUE | TIME (ET) |
| Mar. 1 | Muscle and Classics | | 11:00 am |
| Mar. 3 | Last Dog Standing | | 6:00 pm |
| Mar. 4 | Flat Track Canada | | 1:00 pm |
| Mar. 6 | Stacey David's Gearz ® | | 5:30 pm |
| Mar. 11 | FIM Ice Speedway World Championship | | 7:30 am |
| Mar. 19 | Lucas Oil Late Model Dirt Series | East Bay Raceway Park | 12:00 pm |
Bold indicates a live event.
The full LIVE event broadcast schedule is available at MAVTV.com/schedule/.
About MAVTV
Owned and operated by Lucas Oil Products, MAVTV Motorsports Network is the only cable television network in the U.S. dedicated solely to motorsports. MAVTV offers an unparalleled line-up of exclusive and prestigious events. MAVTV goes beyond the national mainstream events to include a multitude of grassroots racing from across the globe: drag racing, pro motocross, sprint boats, rally cars, short course off-road truck racing, sprint cars, pro pulling, drifting, ice racing and everything in between. MAVTV knows you don't have to be a race fan to be an automotive enthusiast, which is why we have developed a package of automotive reality and custom build shows that are truly second-to-none. If it has a motor, it's probably on MAVTV – The Motorsports Network!
Source: Lucas Oil Products, Inc.

####