MINNEAPOLIS, MN – August 8, 2019 – (Motor Sports NewsWire) – Harley-Davidson Motor Company, the company that has defined the motorcycle industry for the past 116 years, showcased the thrill and excitement of two-wheel vehicles at X Games Minneapolis 2019.
With a variety of immersive consumer experiences and adrenaline-fueled competitions, Harley-Davidson brought the freedom of two wheels to riders and soon-to-be riders of any age, both V-Twin and electric powered.
Harley-Davidson EV Thrills at X Games Minneapolis
Following the recently road tested  LiveWire™ motorcycle, Harley-Davidson debuted an all-new  broadcast spot at X Games Minneapolis showcasing the excitement and performance of the first production electric Harley-Davidson. In addition, Harley-Davidson showcased the bright future of EV and EV riders at X Games:
Building Riders: The Harley-Davidson IRONe12 and IRONe16 are electric-powered two-wheelers specifically designed for kids and provide a catalyst for children aged 3-7 years old, and under 75 lbs. to enjoy riding for the first time. This capability was on full display at X Games Minneapolis as 20 riders aged 5-7 years old competed aboard IRONe16 bikes in front of the roaring crowds. For those kids who attended and were inspired by the race, there was a learn to ride area set up, teaching kids to ride for the first time. The IRONe12 and IRONe16 are available in August at participating Harley-Davidson dealerships with an MSRP of $649 and $699 respectively.
Expanding the EV Portfolio: The Harley-Davidson LiveWire is the first in a broad portfolio of EV two-wheelers to come to lead the electrification of motorcycling. Following the debut of two lightweight electric concepts at Winter X Games Aspen 2019, Harley-Davidson similarly gauged consumer response to an exciting middleweight concept at X Games Minneapolis 2019. With a broad audience of young, adrenaline enthusiasts, Harley-Davidson was able to gather feedback for an evocative, motorsports-derived middleweight concept through an immersive VR 3-D experience.
Flat Track Racing Showcased in Front of a Global Audience
Now in its third year at the X Games, Harley-Davidson Hooligan Racing reaches a watershed moment as 2019 is its first year as an officially medaled X Games event and was broadcast live on ABC. This year was also its most competitive yet, where over 120 riders, most on modified Harley-Davidson Sportsters, attempted to qualify for the final at X Games Minneapolis 2019. Of those 120 riders, 48 made their way to Minneapolis for their chance at Gold. In front of an international audience, and a crowd of screaming fans, Daniel Mischler took first place on top of his modified Harley-Davidson Sportster.
Harley-Davidson Hooligan Racing provides an opportunity for amateur riders to compete in Flat Track. Participation in the sport is easily attainable for just about every motorcycle enthusiast, encourages participation over competition, and gives even novice racers the chance to experience the thrill of Flat Track racing.
"The full picture of Harley-Davidson Motor Company's present and future is on display at X Games Minneapolis, and it is exciting," said Heather Malenshek, Chief Marketing Officer at Harley-Davidson. "From children racing and demoing the IRONe12 and IRONe16, riders and non-riders alike experiencing LiveWire on our Jumpstart, to amateur racers competing on an international stage, it is Harley-Davidson's stated goals of our More Roads announcement personified, and a thrilling look into the future to come."
For more information and updates on Harley-Davidson's motorcycles visit Harley-Davidson.com/ or the brand's Facebook, Twitter or Instagram channels.
About Harley-Davidson Motor Company
Since 1903, Harley-Davidson Motor Company has fulfilled dreams of personal freedom with cruiser, touring and custom motorcycles, riding experiences and events, and a complete line of Harley-Davidson motorcycle parts, accessories, general merchandise, riding gear and apparel. For more information, visit www.h-d.com.
Source: Harley-Davidson Motor Company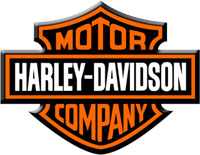 ####