EPPING, NH – July 6, 2019 – (Motor Sports Newswire) – Clay Millican raced to the No. 1 qualifying position in Top Fuel on Saturday at the seventh annual NHRA New England Nationals at New England Dragway.
Defending Funny Car world champion J.R. Todd also qualified No. 1 at the 13th of 24 events during the 2019 NHRA Mello Yello Drag Racing Series season. Qualifying concluded after the third session on Saturday due to weather.
Millican claimed his second No. 1 qualifier of the season and 22nd in his career after his pass of 3.795-seconds at 326.71 mph from Friday in his Parts Plus/Laris Motorsports Insurance dragster held up. Richie Crampton, who won earlier this year in Gainesville, finished No. 2 with a run of 3.825 at 319.07, while Kalitta Motorsports teammate Doug Kalitta was a spot behind in third after his 3.844 at 321.73.
Points leader and defending world champ Steve Torrence, who has six wins in the last seven races, will start eliminations from ninth after his 4.170 at 218.72. Millican will race for his first win of 2019 and his first NHRA Top Fuel victory with crew chief Mike Kloeber.
"Obviously we had a big change in the off-season, and Mike and I have been friends for a long time," said Millican, who is also after his first NHRA win in Epping. "Pretty much everything about what I do in the race car I learned from him. He's taught me so much. It's just really, really fun and it's great working with him again. The guys working on the car have just been unbelievable. I think we're further ahead than I thought we would be."
Todd picked up his second No. 1 qualifier of 2019 and 12th in his career thanks to his run of 4.022 at 317.34 on Friday in his DHL Toyota Camry. Bob Tasca III, who is racing at his home track and coming off of back-to-back Funny Car wins this season, qualified second with a 4.035 at 318.17. Ron Capps, a two-time winner in Epping, is third after going 4.039 at 313.07, while points leader Robert Hight is a spot behind after his run of 4.046 at 322.65.
Todd, who picked up his third career No. 1 qualifier in Funny Car, will try to win at New England Dragway for the first time. His top run also marked the first No. 1 qualifier for Kalitta Motorsports in Funny Car at the facility.
"It just gives everybody a little pep in their step, but at the end of the day we want wins," said Todd, who has one win in 2019. "The No. 1 qualifier is good and all, but you don't get points and trophies for that. It would be big to get a win here, and any win you can get on the tour is special. We want to start the second half of the season off on the right foot."
Eliminations at the NHRA New England Nationals begin at 11 a.m. ET on Sunday at New England Dragway, with live action starting on FS1 at 1 p.m.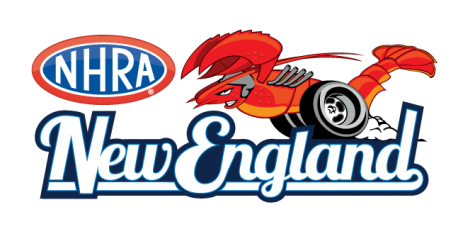 EPPING, NH — Sunday's first-round pairings for eliminations for the seventh annual NHRA New England Nationals at New England Dragway, the 13th of 24 events in the NHRA Mello Yello Drag Racing Series. Pairings based on results in qualifying, which ended Saturday. DNQs listed below pairings.
Top Fuel –– 1. Clay Millican, 3.795 seconds, 326.71 mph vs. Bye; 2. Richie Crampton, 3.825, 319.07 vs. 13. Audrey Worm, 9.234, 89.65; 3. Doug Kalitta, 3.844, 321.73 vs. 12. Terry McMillen, 6.318, 103.24; 4. Antron Brown, 3.848, 321.73 vs. 11. Cameron Ferre, 5.886, 117.18; 5. Scott Palmer, 3.877, 315.34 vs. 10. Dan Mercier, 4.279, 219.72; 6. Austin Prock, 3.899, 310.05 vs. 9. Steve Torrence, 4.170, 218.72; 7. Brittany Force, 3.904, 292.90 vs. 8. Dom Lagana, 3.926, 318.77.
Funny Car — 1. J.R. Todd, Toyota Camry, 4.022, 317.34 vs. Bye; 2. Bob Tasca III, Ford Mustang, 4.035, 318.17 vs. 15. Jeff Diehl, Camry, 17.392, 52.30; 3. Ron Capps, Dodge Charger, 4.039, 313.07 vs. 14. Mike Smith, Dodge Stratus, 9.893, 80.08; 4. Robert Hight, Chevy Camaro, 4.046, 322.65 vs. 13. Terry Haddock, Mustang, 4.332, 288.52; 5. Shawn Langdon, Camry, 4.046, 314.39 vs. 12. Jim Campbell, Charger, 4.162, 297.42; 6. Matt Hagan, Charger, 4.051, 318.47 vs. 11. Jack Beckman, Charger, 4.117, 310.55; 7. John Force, Camaro, 4.054, 313.88 vs. 10. Cruz Pedregon, Charger, 4.089, 305.91; 8. Tommy Johnson Jr., Charger, 4.069, 311.34 vs. 9. Tim Wilkerson, Mustang, 4.073, 303.64.
To purchase general admission or reserved seats, call (800) 884-NHRA (6472) or visit www.NHRA.com/tickets. Kids 12 and under are free in general admission areas with a paid adult. To honor the Salute to First Responders, military and first responders can save 20 percent on general admission tickets at the gate. For more information about the NHRA visit www.NHRA.com.
About NHRA
Headquartered in Glendora, Calif., NHRA is the primary sanctioning body for the sport of drag racing in the United States. NHRA presents 24 national events featuring the NHRA Mello Yello Drag Racing Series, NHRA Lucas Oil Drag Racing Series, and E3 Spark Plugs NHRA Pro Mod Drag Racing Series presented by J&A Service. NHRA provides competition opportunities for drivers of all levels in the NHRA Summit Racing Series and the NHRA Drags: Street Legal Style presented by AAA. NHRA also offers NHRA Jr. Street program for teens and the Summit Racing Jr. Drag Racing League for youth ages 5 to 17. In addition, NHRA owns and operates four racing facilities: Atlanta Dragway in Georgia; Gainesville Raceway in Florida; Lucas Oil Raceway at Indianapolis; and Auto Club Raceway at Pomona in Southern California. For more information, log on to NHRA.com, or visit the official NHRA pages on Facebook, YouTube and Twitter.
Source: National Hot Rod Association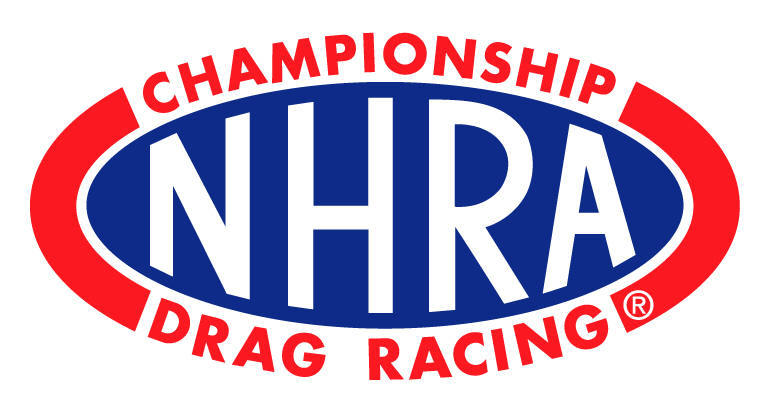 ####