The Monster created the motorcycle industry's "naked bike" category and is the best-selling Ducati in the history of the company
Ducati fans from across the U.S. to gather in Carmel to celebrate 25 years of the Monster
Ducati will announce a winner at the Monster 25th Anniversary award ceremony
MOUNTAIN VIEW, CA – May 3, 2018 – (Motor Sports Newswire) – Ducati North America is celebrating the 25th Anniversary of the Monster at the 2018 Quail Motorcycle Gathering on Saturday, May 5. The Monster will be featured at the prestigious event with motorcycles showcased from throughout the model's lineage. Ducati has invited its loyal fan group of "Ducatisti" to join the celebration and owners to showcase their Monsters for an opportunity to be honored at this year's special Monster 25th Anniversary award ceremony.
The Quail Motorcycle Gathering takes place at the beautiful Quail Lodge Resort in Carmel, Calif., on Saturday, May 5, from 10 a.m. to 4 p.m. Fans will need to purchase a ticket in order to access the event and Monster area, which includes Ducati-only parking, gourmet lunch and live music. Registration and Ducati ticket package information can be found at www.DucatiUSA.com. Special pricing is available for Ducatisti (use code QL18DUCATI upon checkout).
The Ducati Monster created the compact, sporty and essential "naked bike" category. Designed with the philosophy, "All you need is a saddle, tank, engine, two wheels and handlebars," the Monster 900 was unveiled as a prototype at the 1992 Cologne International Motorcycle Show with a Trellis frame from the 851/888 series and the 904 cc air/oil cooled "Pompone" engine from the Supersport range.
The Monster is most successful Ducati in history with more than 250,000 released from the production lines of the Ducati Factory in Borgo Panigale, Italy.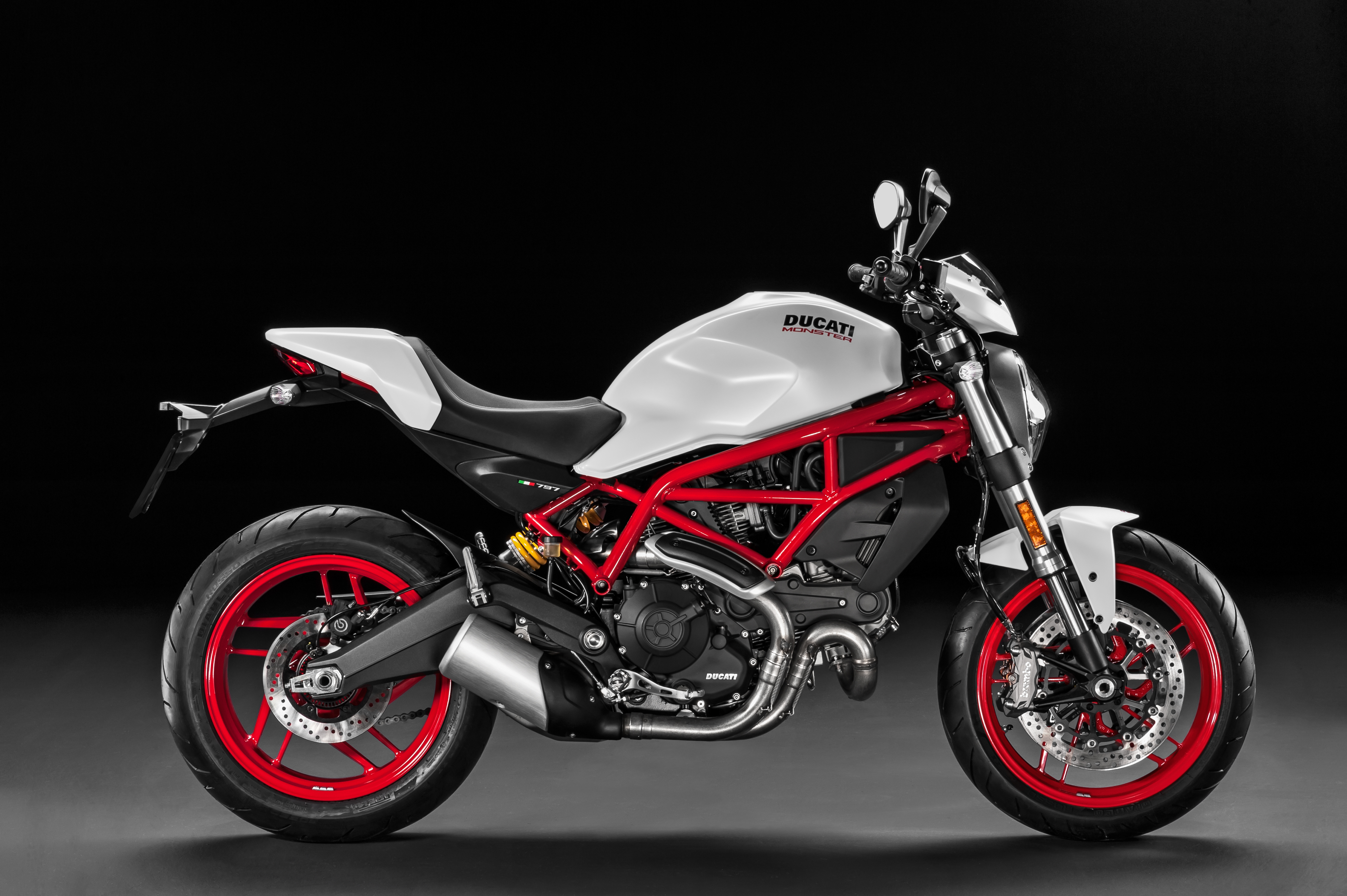 The Ducati Monster is known as the most approachable and accessible model in the Ducati range and with Ducati Premier financing, aspiring Ducati owners can purchase their own Monster 797 starting at only $96 per month. Plus, Ducati just introduced the New Rider Program, which will reimburse $250 toward a state authorized rider education course with the purchase of an eligible Ducati.
About Ducati
Additional information about Ducati, including participating dealers and availability can be found at www.ducati.com.
Ducati Motor Holding S.p.A. – A Sole Shareholder Company – A Company subject to the Management and Coordination activities of AUDI AG
Founded in 1926, since 1946 Ducati has been manufacturing sport-inspired motorcycles characterised by high-performance Desmodromic engines, innovative design and cutting-edge technology. With its factory located in Bologna's Borgo Panigale district, in 2016 Ducati celebrated 90 years since it was founded. The model range covers several market segments with the following families: Diavel, Hypermotard, Monster, Multistrada, SuperSport and Panigale. In 2015 Ducati presented the Ducati Scrambler: a new brand made of bikes, accessories and apparel that provide the last word in creativity and self-expression. These authentic icons representing what the world knows as "Made in Italy", together with an extensive range of associated accessories and technical and lifestyle apparel, are distributed in 90 countries globally. Breaking all records for the company, in 2017 Ducati delivered to customers 55,871 bikes to customers. Ducati competes in both the World Superbike and MotoGP World Championships. In Superbike, Ducati has won 17 Manufacturers' titles and 14 Riders' titles. Ducati has been competing in MotoGP since 2003, winning both the Manufacturers' and Riders' titles in 2007.
Source: Ducati Motor Holding S.p.A.
####