ODESSA, MO – June 1, 2023 – (Motor Sports NewsWire) – After breaking ground on a new dragstrip just outside of Kansas City, Flying H Dragstrip has been added to the NHRA Member Track Network, NHRA officials announced today.
The new dragstrip will be located at I-70 Motorsports Park in the Kansas City area and is owned by Scott Higgs, a local business owner. Higgs and his team, which includes Vice President Blake Housley, broke ground on the new dragstrip earlier this month with the construction process expected to be completed later this year.
Flying H Dragstrip will serve as a premier dragstrip in the Kansas City area, offering top-tier amenities with the intent to bring sanctioned NHRA events to the facility. It also adds another NHRA Member Track to NHRA's West Central Division (Division 5).
"It's an exciting time for us and an exciting time for drag racing to be bringing racing back to Kansas City as part of the NHRA Member Track Network," Higgs said. "It's a big deal for all of us at Flying H Dragstrip and we're really looking forward to building a standout facility that has a great atmosphere and a strong family environment. We've got a really good team involved and it's going to be a lot of fun for everyone. We're going to do everything first class in building and running Flying H Dragstrip and we're thrilled about what's in store for the future."
Higgs purchased the property in March of 2023 with plans to add the dragstrip to I-70 Motorsports Park. Following the recent groundbreaking on the quarter-mile Flying H Dragstrip, Higgs and his team continue to be hard at work to build a fan-favorite facility.
By joining the NHRA Member Track Network, the facility will also be eligible to offer racers in the area a variety of NHRA racing opportunities in the future, including the NHRA Summit Racing Series, the NHRA Summit Racing Jr. Drag Racing League, NHRA Street Legal, NHRA Jr. Street and more. Additionally, the track will have the chance to host NHRA specialty events like the NHRA Summit King of the Track and more.
"We're extremely excited to welcome a new track to the NHRA family," NHRA President Glen Cromwell said. "Scott brings a wonderful team with him, and we're thrilled to form this new partnership with Flying H Dragstrip and a group that is so passionate about NHRA drag racing and building our sport. It's great to see Scott's vision for this facility and we're looking forward to seeing it come to life."
About Camping World Holdings, Inc.
Camping World Holdings, Inc., headquartered in Lincolnshire, IL, (together with its subsidiaries) is America's largest retailer of RVs and related products and services. Our vision is to build a long-term legacy business that makes RVing fun and easy, and our Camping World and Good Sam brands have been serving RV consumers since 1966. We strive to build long-term value for our customers, employees, and shareholders by combining a unique and comprehensive assortment of RV products and services with a national network of RV dealerships, service centers and customer support centers along with the industry's most extensive online presence and a highly trained and knowledgeable team of associates serving our customers, the RV lifestyle, and the communities in which we operate. We also believe that our Good Sam organization and family of programs and services uniquely enable us to connect with our customers as stewards of the RV enthusiast community and the RV lifestyle. With RV sales and service locations in 42 states, Camping World has grown to become the prime destinations for everything RV. For more information, visit www.CampingWorld.com.
About NHRA
Headquartered in San Dimas, Calif., NHRA is the primary sanctioning body for the sport of drag racing in the United States. NHRA presents 21 national events featuring the NHRA Camping World Drag Racing Series, NHRA Lucas Oil Drag Racing Series, FuelTech NHRA Pro Mod Drag Racing Series presented by Type A Motorsports, Flexjet NHRA Factory Stock Showdown™ and Top Fuel Harley Series. NHRA provides competition opportunities for drivers of all levels in the NHRA Summit Racing Series and NHRA Street Legal™. NHRA also offers the NHRA Jr. Street® program for teens and the Summit Racing Jr. Drag Racing League® for youth ages 5 to 17. With 120 Member Tracks, NHRA allows racers to compete at a variety of locations nationally and internationally. NHRA's Youth and Education Services® (YES) Program reaches over 30,000 students annually to ignite their interest in automotive and racing related careers. NHRA's streaming service, NHRA.tv®, allows fans to view all NHRA national events as well as exclusive features of the sport. In addition, NHRA owns and operates three racing facilities: Gainesville Raceway in Florida; Lucas Oil Indianapolis Raceway Park; and In-N-Out Burger Pomona Dragstrip in Southern California. For more information, log on to www.NHRA.com, or visit the official NHRA pages on Facebook, Instagram, Twitter, TikTok and YouTube.
Source: National Hot Rod Association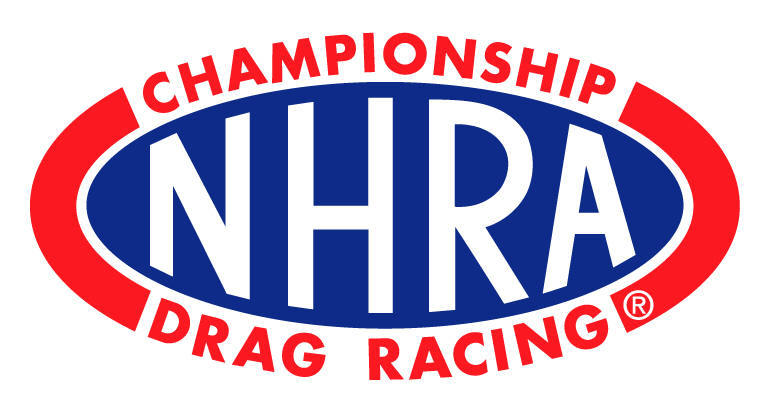 ####