WASHINGTON, D.C. – May 5, 2023 – (Motor Sports NewsWire) –
Recall Summary
Name of Product: Ricky Powersports Youth All-Terrain Vehicles (ATVs)
Hazard: The recalled ATVs fail to comply with the mandatory requirements of the federal ATV safety standard, including parking brake requirements, posing a collision hazard to consumers if the vehicle is parked on an incline. The ATVs also fail to comply with other mandatory safety requirements for ATVs intended for children 10 years of age and older, including improper labeling and missing safety reflectors. ATVs that fail to meet the mandatory safety standard requirements pose a risk of serious injury or death.
Remedy: Repair
Recall Date: May 04, 2023
Units: About 570
Consumer Contact: Ricky Powersports toll-free at 844-250-2199 from 9 a.m. to 5 p.m. CT Monday through Friday, by email at RickyPowerSports@gmail.com or online at www.Rickypowersports.net/Recall or www.RickyPowerSports.net and click on the "RECALL" button at the top of the page for more information.
Recall Details
Description: The recall involves Ricky Powersports RPS Youth BF-ATV125E 125cc ATVs. The ATVs were sold in burgundy, purple camo, red spider, blue, black, blue spider, black spider, pink camo, leaf camo and army green camo colors and are intended for use by children ages 10 years and older. "RPS" is printed on the handlebar pad and "125cc" is printed on both sides of the vehicle. The model number is printed on both sides of the vehicle and on an identification plate mounted on the frame behind the front bumper which also states, "this ATV is subject to Ricky Powersports LLC's action plan approved by the U.S. Consumer Product Safety Commission."
Remedy: Consumers should immediately stop using the recalled ATVs and contact Ricky Powersports for a free repair from an authorized repair shop.
Incidents/Injuries: None reported
Sold At: Ricky Powersports dealers nationwide including Bargain ATVs, Trackside Powersports, Winner's Circle Inc., Luca Motorsports, Little Power Sports, Permian Basin Power Sports & More, Texan Powersports & Electronics, Hawg Powersports 1, Charlie and Son Inc., J.L Motor, MSA Powersports, PowersportsMax, Triple J Imports, and CoolsterATVParts; and online at www.360powersports.com, www.wackywest.com and www.rickypowersports.net from March 2021 through August 2021 for between $660 and $1,100.
Manufacturer(s): Zhejiang Guoyu Industry & Trading Co. Ltd., of Zhejiang, China
Importer(s): Ricky Powersports LLC, of Carrollton, Texas
Manufactured In: China
Recall number: 23-195
About the U.S. CPSC
The U.S. Consumer Product Safety Commission (CPSC) is charged with protecting the public from unreasonable risks of injury or death associated with the use of thousands of types of consumer products. Deaths, injuries, and property damage from consumer product incidents cost the nation more than $1 trillion annually. CPSC's work to ensure the safety of consumer products has contributed to a decline in the rate of deaths and injuries associated with consumer products over the past 40 years.
Federal law bars any person from selling products subject to a publicly announced voluntary recall by a manufacturer or a mandatory recall ordered by the Commission.
Source: U.S. Consumer Product Safety Commission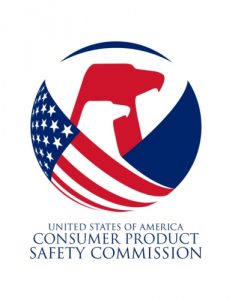 ####