INDIANAPOLIS, IN – January 25, 2023 – (Motor Sports NewsWire) – A longtime supporter of NHRA drag racing, Right Trailers will now sponsor both the Top Dragster and Top Sportsman classes in the NHRA Lucas Oil Drag Racing Series as part of a new multi-year agreement between the NHRA and Right Trailers.
The Top Dragster and Top Sportsman categories continue to grow in popularity, featuring standout racers with a quick elapsed time. The qualified field includes 32, 48 or 64 entries and eliminations are run using the traditional bracket format, featuring a full three-amber Christmas tree.
Contested at 18 national events during the 2023 NHRA Camping World Drag Racing Series season, Top Dragster and Top Sportsman, which routinely run in the sub-six second range at more than 200 mph, will also be featured at divisional at regional events throughout the country this year. In 2022, Jeremy Hancock claimed the world title in Top Dragster, while Lance Abbott was the Top Sportsman world champion.
"These are two classes we've really wanted to sponsor, and we're thrilled to be partnered with the NHRA and its Top Sportsman and Top Dragster categories," Right Trailers President Michael Scott said. "It helps us continue to expand our network at some of the highest levels of drag racing competition, and these two classes especially are home to some of the most exciting racing around. Being involved in NHRA drag racing is an important part of our marketing plan and from a branding perspective, having our decals on all the cars in these classes and seeing it everywhere, it's a pretty awesome opportunity."
Started in 2004, Right Trailers has become an industry leader, growing to four locations with an inventory of more than 1,000 trailers and more than 10,000 trailer parts. They are an authorized dealer for many of the most respected brands and part suppliers with a strong focus on customer service, listening intently to the needs of their customers. Right Trailers has provided world-class trailers to customers around the world, offering trailers from some of the most popular brand names.
"Right Trailers is a company that is passionate about NHRA drag racing and providing top-notch support and products to race teams, and we're thrilled to have them as the sponsor for Top Dragster and Top Sportsman," NHRA Director of Advertising/Sponsorship Sales Jeff Morton said. "They've been invested in our sport for many years and it's exciting to see this partnership between NHRA and Right Trailers continue to grow in new ways."
Scott is also an avid racer, as is his family, and he has been a licensed competitor in Super Comp since 2000. With his company now sponsoring Top Dragster and Top Sportsman, Scott also plans to race in Top Dragster in 2023 after building a new dragster last year.
"I'm looking forward to campaigning that this year and, as a whole, being involved in NHRA racing has been very fulfilling," Scott said. "It's been great for our business partnerships, but there's three generations of racers in my family and the ties you build with friends at the track has been very rewarding. My kids have met lifelong friends already, so that makes this all fulfilling from a personal standpoint as well. It's always incredible how much support there is, and the family ties you see at NHRA events is totally incredible."
For more information about Right Trailers, please visit www.RightTrailers.com. For more information about NHRA, please visit www.NHRA.com.
About Right Trailers
Right Trailers is an authorized dealership for the most respected brands and parts suppliers in North America. Founded in 2004, Right Trailers has grown to include four locations with more than 800 trailers and 10,000 parts in inventory. Locations serving Lakeland & Ocala, FL, Caledonia, WI and their new location opening this Fall in Halifax, NC. Right Trailers is quickly becoming the leading trailer dealership in the country. They offer a six-day-a-week trailer service, full customization, and a leading-edge digital experience. Right Trailers prides themselves on being socially responsible, knowledgeable, family-oriented, and forward-thinking.
Right Trailers offers new and/or pre-owned trailers, a friendly knowledgeable sales experience, financing, service, and a comprehensive parts department. From helping you select the perfect trailer, to ongoing maintenance and customization, the team at Right Trailers is prepared to make sure your experience exceeds expectations.
Right Trailers values the opportunity to create a long- term relationship with their customers around the world and offers life-changing careers.
For more information visit righttrailers.com.
About NHRA
Headquartered in San Dimas, Calif., NHRA is the primary sanctioning body for the sport of drag racing in the United States. NHRA presents 21 national events featuring the NHRA Camping World Drag Racing Series, NHRA Lucas Oil Drag Racing Series, NHRA Pro Mod Drag Racing Series, Flexjet NHRA Factory Stock Showdown™ and Top Fuel Harley Series. NHRA provides competition opportunities for drivers of all levels in the NHRA Summit Racing Series and NHRA Street Legal™. NHRA also offers the NHRA Jr. Street® program for teens and the Summit Racing Jr. Drag Racing League® for youth ages 5 to 17. With 120 Member Tracks, NHRA allows racers to compete at a variety of locations nationally and internationally. NHRA's Youth and Education Services® (YES) Program reaches over 30,000 students annually to ignite their interest in automotive and racing related careers. NHRA's streaming service, NHRA.tv®, allows fans to view all NHRA national events as well as exclusive features of the sport. In addition, NHRA owns and operates three racing facilities: Gainesville Raceway in Florida; Lucas Oil Indianapolis Raceway Park; and In-N-Out Burger Pomona Dragstrip in Southern California. For more information, log on to www.NHRA.com, or visit the official NHRA pages on Facebook, Instagram, Twitter, and YouTube.
Source: National Hot Rod Association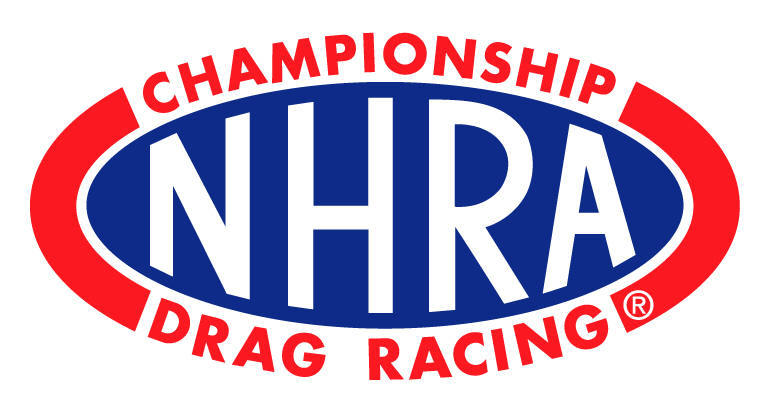 ####