MECHANICSVILLE, MD – August 22, 2022 – (Motor Sports NewsWire) –
Chase Sexton to make debut ride for Team USA at home race
Hunter and Jett Lawrence will compete for Team Australia
Team Honda HRC to provide pit support for international Red Riders
In a ceremony held today during the Budds Creek AMA Pro Motocross round, the American Motorcyclist Association confirmed that Chase Sexton will be on the Team USA lineup for the Motocross of Nations in Michigan next month. In addition, Sexton's Team Honda HRC teammates, Hunter and Jett Lawrence, will compete for Team Australia.
This will be Sexton's debut appearance in the event as a rider for Team USA. Currently campaigning his third season in AMA Pro Motocross's premier 450 class, the Illinois native holds a narrow lead in the championship battle, having earned three overall wins so far this year (three rounds remain in the series). Sexton will race a factory CRF450R in the unique and history-rich international event, in which countries field three-man teams, often competing on different brands. Team USA's other riders for 2022 are Eli Tomac (Sexton's AMA Pro Motocross title rival) and Justin Cooper.
"I'm super-stoked to be picked for the Motocross of Nations," Sexton said. "It's been a dream of mine ever since I was little, watching Ricky Carmichael, Travis Pastrana, James Stewart and the other Team USA riders. It's such a cool race—something like no other. I went to the Motocross of Nations at RedBud in 2018 and got to watch, and now I'm excited to race it. It's going to be special for me, having grown up like two hours away from RedBud, because it's my home race. I'm stoked about it, and the goal is to hopefully go there and win."
Highly anticipated by race fans around the world, the Motocross of Nations will take place at RedBud MX September 23-25. The U.S. has hosted the Motocross of Nations on four occasions since its 1947 inception, the most recent being in 2018 (also at RedBud). Although Team USA has dominated the event during different periods in the 1980s and 2000s, the U.S. has not tasted victory since 2011. However, many consider this to be the strongest American lineup in years.
That said, Team USA will face stiff competition from a number of countries, including Team Australia, which will field an all-Honda lineup that includes Team Honda HRC riders Jett and Hunter Lawrence, the brothers who are currently running first and second, respectively, in the AMA Pro Motocross 250 title battle. Jett, who won that crown last year, will make his 450 debut at the Motocross of Nations, while Hunter will campaign a CRF250R. They'll be joined on Team Australia by CRF450R-mounted Mitch Evans, who normally rides for Team HRC in the MXGP World Championship.
Because the race is on American soil, Team Honda HRC will have three semi-trucks on hand at RedBud in order to provide pit support for not only Sexton, but also for a number of international Red Riders, including all of Team Australia, as well as Team Japan's Kainosuke Oshiro and Team Spain's Ruben Fernandez.
"The Motocross of Nations has always meant a lot to Honda, as evidenced by our proud history of success in the event," said Brandon Wilson, Manager of Sports & Experiential at American Honda. "We're pleased not only that Chase Sexton has been selected for Team USA, but that Jett and Hunter Lawrence will compete for Team Australia, highlighting both the competitiveness and the international aspect of Team Honda HRC. As American Honda, of course we'll be pulling for Team USA, but because the event will be held on U.S. soil this year, we also relish the opportunity to welcome and host our Honda friends and partners from all over the globe. We're hoping for a positive event for every Red Rider on the entry list."
Ahead of the Motocross of Nations, Team USA is organizing a Golf Tournament Fundraiser, to take place on September 4 at Redhawk Golf Club in Temecula, California. Honda is sponsoring a hole, and participants will have the opportunity meet and compete with motocross athletes including Sexton, as well as Team Honda HRC manager Lars Lindstrom and crew chief Grant Hutcheson. For more information, visit raiseit4usa.com
About American Honda
American Honda Motor Co., Inc., is the sole distributor of Honda motorcycles, scooters, ATVs and Side-by-Sides in the United States. American Honda's Powersports Division conducts the sales, marketing and operational activities for these products through independent authorized Honda retail dealers. For more information on Honda products, go to powersports.honda.com.
Source: American Honda Motor Co., Inc.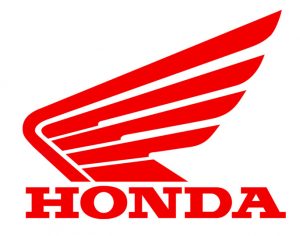 ####