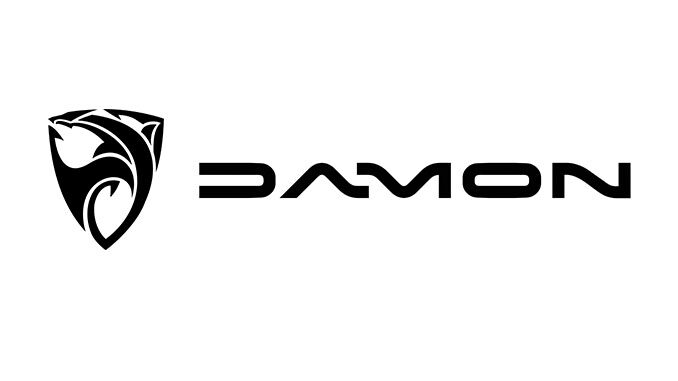 Alex Spiro is a renowned trial lawyer; Cappelli is a seasoned
C-level business executive
VANCOUVER, BRITISH COLUMBIA, CANADA – July 26, 2022 – (Motor Sports NewsWire) – Damon Motors today announced the appointment of Alex Spiro and Greg Cappelli as the newest members of its board of directors. Alex Spiro is an American trial lawyer with a practice area that spans nearly every type of litigation or dispute across the globe. Greg Cappelli is a veteran C-level business executive and board member for numerous organizations worldwide. The appointments of Spiro and Cappelli follow Damon's addition of Cybele Negris as the company's first female board member.
"Damon is a high-performance technology company that is changing the motorcycle industry. We've assembled a fierce board that is unmatched in motorcycling," said Jay Giraud, co-founder & CEO, Damon Motors. "Greg Cappelli and Alex Spiro's experience, networks, business, and law knowledge are also unmatched, which will be invaluable as the company continues to grow globally."
Alex Spiro is a partner at the New York office of Quinn Emanuel Urquhart & Sullivan. In his career, Spiro has handled and tried cases across the U.S. and Europe, and has litigated cases involving white collar and regulatory issues, defamation and 1st Amendment law, securities, complicated financial matters, intellectual property, bankruptcy, etc. He has also overseen an array of complex investigations that include high-profile companies and personalities in a wide range of issues and industries. Spiro received his J.D. from Harvard Law School.
Greg Cappelli is CEO of private equity firm, Vanta Global, and previously served as CEO of Apollo Education Group from 2009 to 2017. Cappelli serves on a number of boards and committees including the National Board of Governors of the Boys and Girls Clubs of America, and the Committee for Economic Development in Washington, DC. He is the chairman of the American Academy of Professional Coders (AAPC), and serves on the board of trustees for University of Phoenix. Cappelli is also a member of the Wall Street Journal CEO Council and the Milken Global Institute.
Damon Motors has developed the world's safest, smartest, fully connected electric motorcycles. The electric superbikes, including HyperSport and HyperFighter, offer unparalleled safety, comfort, and performance with groundbreaking technology and zero tailpipe emissions. Proprietary features include the CoPilot™ advanced warning system, Shift™, which transforms the riding position between sport and commuter modes while in motion, and HyperDrive™, the world's first monocoque constructed, 100 percent electric, multi-variant powertrain platform.
For more information on Damon Motors, visit www.damon.com and follow them on Instagram at @damonmotorcycles.
About Damon Motors
Damon Motors is a global technology leader disrupting urban mobility. With offices in San Rafael, California and headquarters and manufacturing in Vancouver, Canada, Damon is on a mission to cause a paradigm shift for safer, smarter motorcycling. The company is delivering on its promise with award-winning innovation and unprecedented technologies. Anchored by its proprietary electric powertrain, HyperDrive™, Damon has captivated the motorcycling world by delivering earth-scorching speed, ferocious design, and epic new features, including CoPilot™ and Shift™, that are attracting an entirely new generation of riders. With rapid market adoption from eager buyers in the US and abroad, Damon is setting a new standard for motorcycle safety and sustainability worldwide.
For more information on how Damon technology is defining the new industry standard, please visit damon.com.
Source: Damon Motors Inc.
####