WASHINGTON, D.C. – January 6, 2021 – (Motor Sports NewsWire) –
CRT Motor Recall Summary
Name of Product: CRT Motor Youth All-Terrain Vehicles (ATVs)
Hazard: The CRT Motor youth model ATVs do not meet mandatory safety requirements. Children can operate them above the maximum allowed speed, increasing the risk of a crash that can cause serious injuries. In addition, the handlebars pose a laceration hazard should the child rider's body or head impact the handlebars at a high rate of speed such as in a crash.
Remedy: Refund
Recall Date: January 05, 2022
Units: About 100
Consumer Contact: CRT Motor collect at 626-822-1129 from 4 a.m. to 8 a.m. and 5 p.m. to 10 p.m. PT Monday through Friday, or online at www.crtmoto.com/recall or www.crtmoto.com and click on "Recall" at the top of the page for more information.
CRT Motor Recall Details
Description: The recall involves CRT Motor's youth ATVs, models DF125AVA and DF125AVB. The vehicles are black, blue, green, green camouflage, pink camouflage, red and yellow. The model number is located on the VIN plate at the lower section of the front of the frame.
Remedy: Consumers should stop using the recalled ATVs immediately and contact CRT Motor for instructions on how to receive a full refund.
Incidents/Injuries: None reported
Sold Exclusively At: Motorsports Planet stores nationwide from April 2021 through August 2021 for about $200.
Manufactured In: China
Importer(s): CRT Motor Inc., of City of Industry, Calif.
Recall number: 22-043
About the U.S. CPSC
The U.S. Consumer Product Safety Commission (CPSC) is charged with protecting the public from unreasonable risks of injury or death associated with the use of thousands of types of consumer products. Deaths, injuries, and property damage from consumer product incidents cost the nation more than $1 trillion annually. CPSC's work to ensure the safety of consumer products has contributed to a decline in the rate of deaths and injuries associated with consumer products over the past 40 years.
Federal law bars any person from selling products subject to a publicly announced voluntary recall by a manufacturer or a mandatory recall ordered by the Commission.
Source: U.S. Consumer Product Safety Commission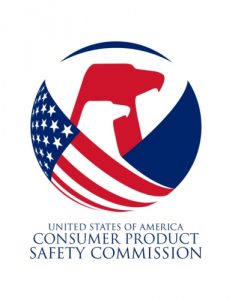 ####