Voters selecting members of AMA Motorcycle Hall of Fame Class of 2021 now
PICKERINGTON, OH – July 31, 2021 – (Motor Sports NewsWire) –  The AMA Motorcycle Hall of Fame will honor its Class of 2021 on the AMA campus in Pickerington, Ohio, on Oct. 15.
Eligible voters are currently determining which nominees will be selected for induction. In addition to all previously inducted Hall of Famers, eligible voters include all AMA Life Members with at least 25 years of continuous membership in the AMA.
Voters can verify their eligibility and cast their votes now at americanmotorcyclist.com/hof-vote-verify. Eligible AMA Life Members who did not receive a personal invitation to vote can call (800) 262-5646 to update their contact information with the AMA.
Voting will close on Aug. 6, and the Class of 2021 will be announced shortly after.
Hall of Fame inductees represent eight areas of influence: Ambassadors/Industry, Design/Engineering, Dirt Track, Leadership/Motorcycle Rights, Motocross/Supercross, Off-Road, Road Racing and Specialty Competition.
Tickets to the 2021 AMA Motorcycle Hall of Fame Induction Ceremony will be available to inductees and invitees, with limited availability to the public. Reservations will be available Monday, Aug. 9, at www.americanmotorcyclist.com and by calling (614) 856-2221.
For sponsorship opportunities, contact AMA National Sales Manager Forrest Hayashi at (562) 682-6515 or fhayashi@ama-cycle.org.
About the American Motorcyclist Association
Founded in 1924, the AMA is a not-for-profit member-based association whose mission is to promote the motorcycle lifestyle and protect the future of motorcycling. As the world's largest motorcycling rights and event sanctioning organization, the AMA advocates for riders' interests at all levels of government and sanctions thousands of competition and recreational events every year. The AMA also provides money-saving discounts on products and services for its members. Through the AMA Motorcycle Hall of Fame in Pickerington, Ohio, the AMA honors the heroes and heritage of motorcycling. For more information, visit americanmotorcyclist.com.
Not a member? Join the AMA today: americanmotorcyclist.com.
Source: American Motorcyclist Association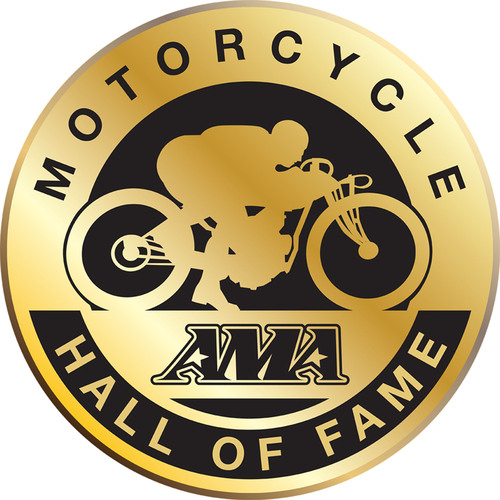 ####