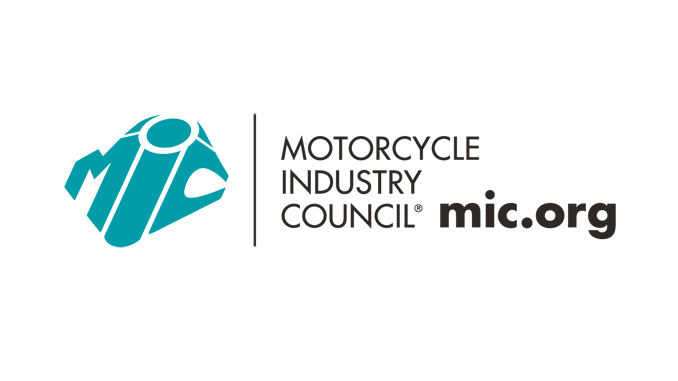 IRVINE, CA – June 30, 2021 – (Motor Sports NewsWire) – The Motorcycle Industry Council is making it easier for prospective riders to get their first taste of motorcycling in a fun, low-risk experience through its Ride With Us Moto Intro experience, to be featured as a part of the Progressive IMS Outdoors tour across the country.
"There's nothing quite like the excitement, joy, and feeling of empowerment that motorcycling can bring, but people aren't always sure of how or where to start," said Erik Pritchard, president and CEO of the Motorcycle Industry Council. "The Ride With Us Moto Intro gives non-riders a chance to experience the thrill of their first ride within 45 minutes. And we are delighted to work with IMS, and its great network of events, to bring this experience to even more people."
The Moto Intro is designed for people who have never ridden a motorcycle or scooter before. MSF RiderCoaches will guide new riders through basic motorcycle controls and help them experience their first ride in a closed-course environment. This activation will be a part of upcoming IMS events across the country this summer and fall, including:
Sonoma, California: July 16-18
Chicago, Illinois: August 20-22 (tentative)
Brooklyn, New York: September 3-5
Carlisle, Pennsylvania: September 10-12
Fort Worth, Texas: October 1-3
Nashville, Tennessee: October 8-10
Lakeland, Central Florida: October 15-17
Atlanta, Georgia: October 29-31 (tentative)
Southern California: November 19-21 (venue TBD)
"We are so excited to partner with the MIC on a collective effort to build the next generation of new riders," said Tracy Harris, senior vice president, IMS. "The Ride With Us Moto Intro is a natural extension of our Discover The Ride program that gives new riders their first taste of two-wheels on a speed-limited electric motorcycle. Now, attendees will have the opportunity to graduate to the next step of learning to shift gears and operate a gas-powered motorcycle. The two complimentary programs offer a turnkey new rider experience without needing a license."
"We provide all the gear, the bikes, the coaches, and the fun," said Cinnamon Kernes, vice president of marketing and events for the Motorcycle Industry Council. "This is the best way for anyone who is curious about riding to give it a try. Some may decide it's not for them, but in our experience, most are eager to take the next step, and we'll be here to support them in their journey."
The rider journey continues online at Ridewithus.com with information and resources on next steps, with specifics on rider education and training as well as the MSF Basic RiderCourse.
The Ride With Us Moto Intro experience will be free to attendees along the IMS circuit; tickets are available at motorcycleshows.com. Participants must be 18 years of age or older, with a current, valid driver's license. They should also be able to ride a bicycle.
"The last year-and-a-half presented a different set of challenges to the powersports industry," Pritchard said. "Simultaneously, it provided an opportunity to work on a new market expansion initiative. With the country opening back up, we are looking forward to expanding the Ride With Us Moto Intro experiences and introducing other elements of the initiative. The goal of this initiative is to support potential riders at every point in their journey to becoming a safe and responsible lifelong rider, from inspiration, to exploration, to community."
ABOUT THE MOTORCYCLE INDUSTRY COUNCIL
The Motorcycle Industry Council, under its marquee market expansion brand, Ride With Us, is working to introduce everyone to the incomparable thrill of riding a motorcycle. The MIC is a not-for-profit trade association representing motorcycle manufacturers, distributors, aftermarket companies, dealers, retailers, and a variety of related organizations providing vital support to the powersports industry.  The MIC advocates for fair policy and regulatory environments, works to deliver valuable data to the industry, and strives to bring the joy of riding to everyone, everywhere.
Established in 1914, the MIC is headquartered in Irvine, Calif., with a government relations office in metropolitan Washington, D.C. Keep up with the industry association on Twitter @followMIC, online at MIC.org, and through the weekly MIC RideReport.
Progressive IMS Outdoors is an evolution of the Progressive® International Motorcycle Shows® tour's nearly 40-year stint that not only transitions IMS from the traditional convention center setup to a new open outdoor experience but will also create a festival-like atmosphere that promotes enthusiasts of all ages and levels to come together to better engage with products, each other, and the industry. While continuing its presence as the nation's largest consumer motorcycle tour, Progressive IMS Outdoors will support the growth of the powersports community by offering a unique experience the industry has yet to see. IMS Outdoors is organized by Informa Markets, a division within Informa PLC, a leading B2B information services group and the largest B2B Events organizer in the world. To learn more and for the latest news and information, visit www.informa.com.
Source: Motorcycle Industry Council
####