Milwaukee's newest event venue to begin construction this summer. A new year-round event venue space is set to open in 2022 on the campus of the Harley-Davidson Museum.
MILWAUKEE, WI – May 10, 2021 – (Motor Sports NewsWire) – The Harley-Davidson Museum and 1903 Events are pleased to announce that construction on a new event space will begin this summer. The 8,200-square-foot event space will break ground later this year, with an expected completion date of spring 2022.
"We've all been missing the fun that comes when friends and families gather to celebrate," said Bill Davidson, Vice President of the Harley-Davidson Museum. "And we know there are a lot of people who are looking forward to coming together in person in the near future. This new event space will give our 1903 Events team the opportunity to deliver unique experiences that can only be found on our campus.
This investment represents our growing commitment to the community, to the city of Milwaukee, which Harley-Davidson has called home for 118 years."
The new space will replace Chrome, a formal seasonal event space, and will be located just south of The Shop. Morton Buildings, Inc. is the design-build company. HGA is providing design consulting support.
"Since opening in 2008, the Harley-Davidson Museum has become a must-see for all visitors to our city and, as a partner in many conventions, we are thrilled to see the H-D Museum add another permanent venue," said Peggy Williams-Smith, president and CEO of VISIT Milwaukee. "As an incredibly important part of the Menomonee Valley, the Harley-Davidson Museum is uniquely situated to bring people together from around town and from around the globe. We are thrilled to see that their commitment to hospitality and guest service continues to grow."
"Whether it's the wedding of your dreams or a meeting to better get to know your clients and colleagues, the Harley-Davidson Museum offers many options to make your event unforgettable," said Annie Champeau, Director of Sales for 1903 Events. "This new space, with floor-to-ceiling windows overlooking the Menomonee River, five garage doors that open up to gorgeous adjacent green spaces, integrated AV, and more, will soon become Milwaukee's favorite gathering place."
To view exterior renderings, interior floor plan examples, learn about our event and food & beverage packages and pricing or to check on availability for other venues on the H-D Museum campus for 2021, visit 1903Events.com.
About 1903 Events™
Rooted in the origin of Harley-Davidson®, 1903 Events is built in the same vein of historic quality. The cornerstone of 1903 Events is the genuine care and authentic hospitality reminiscent of a bygone era. No request is too large or too small for us to accommodate. For more information, please visit 1903events.com or call 877-436-8738.
About the Harley-Davidson Museum
Discover culture and history through stories and interactive exhibits that celebrate expression, camaraderie, and love for the sport at the Harley-Davidson Museum. A visit to the H-D Museum is an experience that will stay with you for a lifetime. With an unrivaled collection of Harley-Davidson® motorcycles and memorabilia, a 20-acre, park-like campus, and a calendar full of activities, the H-D Museum is one of Milwaukee's top tourist destinations for visitors from around the globe. Make your plans to visit the Harley-Davidson Museum at H-DMuseum.com.
Source: Harley-Davidson Museum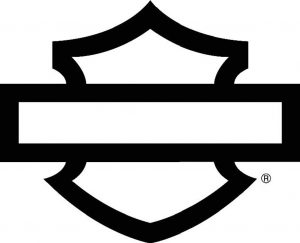 ####