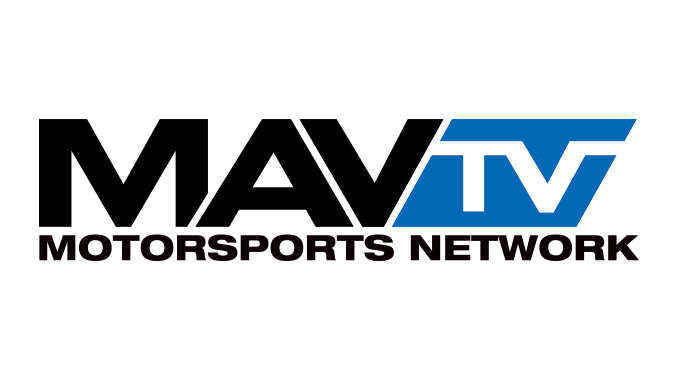 CORONA, CA – March 17, 2021 – (Motor Sports NewsWire) – MAVTV Motorsports Network, the only television network in the U.S. dedicated exclusively to motorsports, is continuing to expand its reach up north with the recent launch of the network's streaming channel MAVTV Select on The Roku Channel in Canada. Starting today, Canada's motorsports and automotive fans will have another option to access premium racing content, including American Sprint Car Series, Late Model Dirt, Pro Pulling, ARCA Menards and additional automotive entertainment on MAVTV Select through The Roku Channel.

Roku® pioneered streaming to TV. In 2017, the company launched The Roku Channel, the home of free entertainment on the Roku platform in Canada. The Roku Channel in Canada includes 25,000+ free movies and TV episodes and 35 live TV channels.
"The global expansion of MAVTV's exclusive motorsports content continues into Canada," said Ed Niemi, Senior Vice President at MAVTV Motorsports Network. "MAVTV Select on The Roku Channel makes it very easy for Canadian motorsports fans to gain free access to premium motorsports content."
MAVTV Select is MAVTV's response to the lack of quality motorsports racing and automotive content available on streaming platforms today. As a 24/7 channel dedicated exclusively to motorsports, MAVTV Select will feature programming from Lucas Oil Studios, various racing organizations, car build shows and much more. Effective immediately, Roku® users can begin streaming premium motorsports content via the handheld Roku remote or The Roku Channel app found on most smart TVs.
About MAVTV
MAVTV Motorsports Network is the only television network in the U.S. dedicated exclusively to motorsports. MAVTV offers an unparalleled line-up of exclusive and unique events. MAVTV goes beyond the national mainstream motorsports events to include grassroots racing from across the globe: drag racing, pro motocross, sprint boats, rally cars, short course off-road truck racing, sprint cars, pro pulling, drifting, ice racing, and everything in between. MAVTV knows you don't have to be a race fan to be an automotive enthusiast, which is why we have developed a package of automotive reality and custom build shows that are truly second-to-none. From 24/7 automotive and motorsports content on MAVTV Motorsports Network to the free and exclusive content available on MAVTV Select and the on-demand streaming service of MAVTV Plus, if it has a motor, it's probably on MAVTV – The Motorsports Network!
Roku is a registered trademark of Roku, Inc. in the U.S. and in other countries. Trade names, trademarks and service marks of other companies appearing in this press release are the property of their respective holders.
Source: Lucas Oil Products, Inc.

####