Belgian world champion won seven Trans-AMA Nationals
PICKERINGTON, OH – January 14, 2021 – (Motor Sports NewsWire) – Joël Robert, the legendary Belgian motocross racer who won the 250cc Motocross World Championship six times, including five consecutive titles from 1968 through 1972, has died. He was 77.
Born Nov. 26, 1943 in Châtelet, Belgium, Mr. Robert grew up in a family of motorcycle racers. His father, Fernan, raced speedway events. His uncle and cousin also competed.
"At my birth, my father said, 'We will make a rider out of him,'" Mr. Robert once recalled during an interview. "At the age of 2, I was able to take a chain off a bike, link by link."
At 7, Mr. Robert was given his first motorcycle, a Gillet 125.
"I didn't even reach the foot pegs," he said. "To start or stop, I needed a wall or a tree to lean against."
Mr. Robert earned his first 250cc world championship in 1964, riding a privateer CZ. He was just 20 years old, at the time the youngest rider to win a world motocross title.
In 1968, he reclaimed the title by 2 points over Sweden's Torsten Hallman. Mr. Robert won the title again in 1969 over fellow Belgium and CZ rider Sylvain Geboers.
Mr. Robert won the 1970 250cc Motocross World Championship on a factory Suzuki RH70. It was Suzuki's first world motocross title, and also the first for a Japanese manufacturer. He would go on to win the world championship again in 1971 and '72 with Suzuki.
Remembered as one of the most naturally talented motocross riders in history, Mr. Robert won 50 motocross Grands Prix, a record that stood for more than 30 years until it was broken by fellow Belgian Stefan Everts in 2004.
Mr. Robert began traveling to America in 1967, along with other world championship riders, for a series of races against America's top riders. He won seven Trans-AMA Nationals during the 1970 and '71 seasons.
After being inducted into the AMA Hall of Fame in 2000, Mr. Robert continued his involvement in motocross acting as manager for Belgium's Motocross des Nations team.
Mr. Robert's biography is available at motorcyclemuseum.org/halloffame/detail.aspx?RacerID=92.
About the American Motorcyclist Association
Founded in 1924, the AMA is a not-for-profit member-based association whose mission is to promote the motorcycle lifestyle and protect the future of motorcycling. As the world's largest motorcycling rights and event sanctioning organization, the AMA advocates for riders' interests at all levels of government and sanctions thousands of competition and recreational events every year. The AMA also provides money-saving discounts on products and services for its members. Through the AMA Motorcycle Hall of Fame in Pickerington, Ohio, the AMA honors the heroes and heritage of motorcycling. For more information, visit americanmotorcyclist.com.
Not a member? Join the AMA today: americanmotorcyclist.com.
Source: American Motorcyclist Association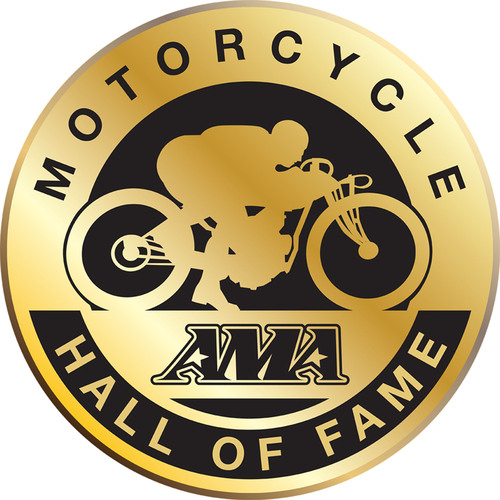 ####