CORONA, CA – July 15, 2020 (Motor Sports NewsWire) – Lucas Oil's FL-0 Low Viscosity Synthetic Racing Engine Oil is a premium, super-efficient engine oil that is ideal for use in high-performance vehicles and other applications using low-viscosity engine oils. Produced after years of research and development with the help of NHRA Pro Stock World Champion Warren Johnson and his son Kurt, Lucas Oil's FL-0 answers the need for automotive enthusiasts operating in race conditions who rely on a high-quality motor oil that is durable and protects vital engine components.
Part #10892
The Lucas exclusive blend of Polyalphaolefin (PAO), organic ester, friction modifiers and ultra-low viscosity synthetic base oils provide outstanding protection and maximize horsepower output. High-performance engines are also provided with quicker acceleration due to the oil's low drag qualities. In addition, FL-0's high zinc-phosphorus formula provides excellent valve train and high RPM protection.
Key Benefits of Lucas Oil's FL-0 Low Viscosity Synthetic Racing Engine Oil:
Ideal for any application using low-viscosity engine oils
Reduces drag
Superior film strength
Very high viscosity index
Safe to blend with other synthetic and non-synthetic oils
Lucas Oil FL-0 Low Viscosity Synthetic Racing Engine Oil is now available at AutoZone, O'Reilly Auto Parts, NAPA Auto Parts, CarQuest, Advance Auto Parts and more!
About Lucas Oil Products, Inc.
Lucas Oil Products was founded by Forrest and Charlotte Lucas with the simple philosophy of producing only the best line of lubricants and additives available anywhere. Since its inception, Lucas has steadfastly adhered to this corporate objective. Through innovative product research and development, along with aggressive marketing programs, Lucas has established itself as the top selling additive line in the United States. Additionally, Lucas Oil offers a premium line of motor oils, greases, fuel treatments, industrial lubricants, and problem solving additives to help firmly establish Lucas Oil as a prominent figure in the marketplace.
For more information, visit www.LucasOil.com and on Facebook at www.facebook.com/OfficialLucasOil
Source: Lucas Oil Products, Inc.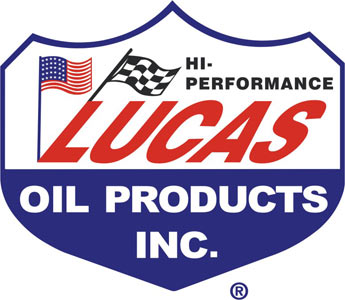 ####