CORONA, CA – March 18, 2020 – (Motor Sports NewsWire) –  In response to the recent news surrounding the spread of the COVID-19 coronavirus, Lucas Oil Product executives, Forrest and Morgan Lucas, have shared the following update with Lucas' loyal customer base around the world. As we all continue to navigate these uncertain times, the team at Lucas Oil would like to remind everyone health and safety are the number one priority.
These are unprecedented times which we are all in together, and the information we receive is changing rapidly. All of our families, our businesses and our communities are affected by the Coronavirus pandemic, and it is changing the way we interact with one another and the way we do business. As we navigate this new environment, Lucas Oil Products is reaching out to share with you our Continuity of Operations Plan and the steps we are taking to mitigate the risk this pandemic poses.
Our first priority is the safety and well-being of all, and our hearts go out to those impacted, in any way, by COVID-19. We thank the healthcare employees and first responders who are working tirelessly to care for all those in need.
At Lucas Oil, we are focusing our efforts on the health and safety of our employees, families and communities. Through this, we have implemented alternative work locations to encourage employees to work remotely. For employees that must be in a Lucas Oil facility to perform their work, we have implemented alternative scheduling and distance requirements to ensure we maintain operations while minimizing employee risk. In addition to the above steps, employee travel has been temporarily suspended. These changes were implemented to protect the health and well-being of our employees, and while they may pose some change in your day to day interactions with Lucas Oil, they are designed to minimize the potential for business interruption and ensure we maintain full operational capabilities.
Lucas Oil is the owner and operator of many of your favorite grassroots motorsport's events. While we never like to miss a race, we are following the CDC's guidelines and postponing activities where large crowd gatherings occur. We look forward to re-launching our events once it is safe for all to attend, and we are excited to return to everyday life where we can enjoy the races with our family and friends.
Throughout all of this, the Lucas Oil team remains focused and committed to working with each of you to ensure we continue to meet and exceed your expectations on our orders and commitments. We are here for you and just as committed as ever to you, our customers and partners.
We thank you for your business and more importantly, your friendship. Please be safe and exercise extra precaution during this challenging time.
Sincerely,
Forrest Lucas
President and CEO
Morgan Lucas
SVP of Sales
About Lucas Oil Products, Inc.
Lucas Oil Products was founded by Forrest and Charlotte Lucas with the simple philosophy of producing only the best line of lubricants and additives available anywhere. Since its inception, Lucas has steadfastly adhered to this corporate objective. Through innovative product research and development, along with aggressive marketing programs, Lucas has established itself as the top selling additive line in the United States. Additionally, Lucas Oil offers a premium line of motor oils, greases, fuel treatments, industrial lubricants, and problem solving additives to help firmly establish Lucas Oil as a prominent figure in the marketplace.
For more information, visit www.LucasOil.com and on Facebook at www.facebook.com/OfficialLucasOil
Source: Lucas Oil Products, Inc.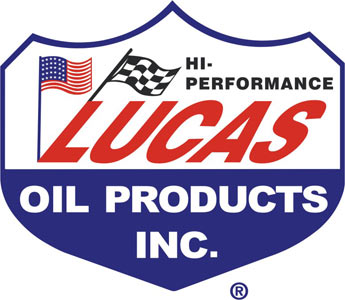 ####