POMONA, CA – February 9, 2020 – (Motor Sports NewsWire) –  Five-time Pro Stock world champion Jeg Coughlin had a monumental day at the 60th annual Lucas Oil NHRA Winternationals presented by ProtectTheHarvest.com. Coughlin kicked off the day by announcing that the 2020 season will be his last season as a professional Pro Stock driver. He followed up the announcement by claiming the No. 1 qualifying spot.
Matt Hagan (Funny Car) and Brittany Force (Top Fuel) also clinched No. 1 qualifier positions in their respective categories in the first of 24 races during the 2020 NHRA Mello Yellow Drag Racing Series season.
Coughlin is looking to go out with a bang after announcing that he will be retiring from full-time Pro Stock racing at the conclusion of the 2020 season. He is off to a good start by seeding himself at the top with a run of 6.525-seconds at 210.77 mph. Looking to compete for his sixth Pro Stock world title, this marks Coughlin's 33rd career No. 1 qualifier. He will face Joey Grose in the opening round of eliminations.
"I announced this is going to be my final full professional season in Pro Stock," said Coughlin. "I let the clutch out for the first time in 1997 in Dallas and I've let the clutch out every year since. I've just had a magnificent run.
"My family has been unbelievable. We had a lot going for us, but we did the most with it without a doubt. I'm definitely not hanging up the helmet, but will you see me full time in Pro Stock again? It's not very likely. I love drag racing. I'm very competitive as a person and as a racer. There is a lot of good racing left in my life. I'm looking forward to that and turning that chapter. I've made thousands and thousands of runs and wouldn't change it one bit. It's going to be a fun year and so far it's started out extremely well."
Deric Kramer follows close behind in the second spot with a 6.549 at 210.08 mph. Teammate Erica Enders is sitting in the third spot with a 6.552 at 210.80 mph.
In the Funny Car ranks, Hagan continued his 2019 momentum by clinching the No. 1 qualifier spot with a 3.841-second pass at 333.25 mph in his MOPAR Dodge Charger SRT Hellcat Funny Car. He picked up his 37th career No. 1 qualifier and 5th at Auto Club Raceway at Pomona. Hagan will face off against Alex Miladinovich in the first round of eliminations.
"This Funny Car is flying out there," said Hagan. "I was tickled to hang on to it. When they put a hot rod underneath you like that, it's always fun. I was a little mad at myself on that run. I was probably wheeling on the steering wheel a bit much. As a guy that's been out here 13 years, you just know when you kinda got to let them float. My guys are doing an amazing job. Robert (Hight) took it back and we took it right back from him again. How can you complain about that? Going into race day, my lights have been great. The car is running great. My guys are doing a phenomenal job and we came off a really strong season last year."
Jack Beckman sits in the second position after a run of 3.856-seconds at 328.86 mph. Robert Hight will start his Sunday from the third position after a 3.862 at 331.45.
Top Fuel driver Force picked up her 19th career No. 1 qualifier with a run of 3.657-seconds at 334.32 mph. This marks only her second No. 1 qualifying position at Auto Club Raceway at Pomona. Force will have a bye during the first round of eliminations, but will face off against the winner of the Clay Millican and Terry McMillen showdown for the second round.
"That was an incredible pass for this team," Force said. "It's the first race of the season and I'm excited to be out here in Pomona. I'm excited to be out here with the same team. We came out this weekend and ran consistent all weekend long. We were able to push on that last run. It was pretty incredible and I'm ready to go into race day tomorrow. Your confidence going into the start of the season is much higher. Last season we came out strong from the beginning. We hung on to that number one spot and I just found out Austin (Prock) was number two. Pretty exciting. JFR is off to a good start this season."
Force's teammate Austin Prock is starting out the season strong by clinching the second spot with a 3.680 at 330.72 mph. Following close behind in third will be Leah Pruett after a run of 3.687-seconds at 328.06 mph.
Due to impending weather, eliminations have been move up to 10:00 a.m. PT on Sunday.
POMONA, CA — Sunday's first-round pairings for eliminations for the 60th annual Lucas Oil NHRA Winternationals presented by ProtectTheHarvest.com at Auto Club Raceway at Pomona, the first of 24 events in the NHRA Mello Yello Drag Racing Series. Pairings based on results in qualifying, which ended Saturday. DNQs listed below pairings.
Top Fuel — 1. Brittany Force, 3.657 seconds, 334.32 mph vs. Bye; 2. Austin Prock, 3.680, 330.72 vs. 13. Cameron Ferre, 4.321, 208.65; 3. Leah Pruett, 3.687, 328.06 vs. 12. Jim Maroney, 4.035, 294.43; 4. Shawn Langdon, 3.699, 322.42 vs. 11. Justin Ashley, 3.967, 236.01; 5. Doug Kalitta, 3.717, 330.39 vs. 10. Brandon Welch, 3.841, 272.17; 6. Shawn Reed, 3.735, 328.86 vs. 9. Antron Brown, 3.780, 322.42; 7. Terry McMillen, 3.748, 322.58 vs. 8. Clay Millican, 3.750, 323.19.
Funny Car — 1. Matt Hagan, Dodge Charger, 3.841, 333.25 vs. 16. Alex Miladinovich, Toyota Camry, 4.554, 246.71; 2. Jack Beckman, Charger, 3.856, 328.86 vs. 15. Steven Densham, Ford Mustang, 4.361, 205.35; 3. Robert Hight, Chevy Camaro, 3.862, 331.45 vs. 14. Terry Haddock, Mustang, 4.106, 301.07; 4. Tommy Johnson Jr., Charger, 3.881, 321.50 vs. 13. Cruz Pedregon, Charger, 4.038, 320.66; 5. John Force, Camaro, 3.889, 322.04 vs. 12. Bob Bode, Mustang, 3.984, 320.89; 6. Paul Lee, Charger, 3.910, 332.92 vs. 11. Alexis DeJoria, Camry, 3.950, 321.19; 7. Ron Capps, Charger, 3.911, 328.38 vs. 10. Bob Tasca III, Mustang, 3.940, 324.28; 8. J.R. Todd, Camry, 3.914, 327.11 vs. 9. Tim Wilkerson, Mustang, 3.918, 322.96.
Did Not Qualify: 17. Jim Campbell, 4.672, 264.55.
Pro Stock — 1. Jeg Coughlin, Chevy Camaro, 6.525, 210.64 vs. 16. Joey Grose, Camaro, 6.640, 205.79; 2. Deric Kramer, Camaro, 6.549, 210.08 vs. 15. Fernando Cuadra Jr., Ford Mustang, 6.636, 207.62; 3. Erica Enders, Camaro, 6.552, 210.80 vs. 14. Cristian Cuadra, Mustang, 6.611, 209.39; 4. Kenny Delco, Camaro, 6.553, 210.60 vs. 13. Val Smeland, Camaro, 6.610, 208.75; 5. Bo Butner, Camaro, 6.553, 210.18 vs. 12. Steve Graham, Camaro, 6.598, 209.52; 6. Aaron Stanfield, Camaro, 6.554, 210.01 vs. 11. Matt Hartford, Camaro, 6.574, 209.07; 7. Jason Line, Camaro, 6.558, 208.59 vs. 10. Alex Laughlin, Camaro, 6.566, 209.82; 8. Greg Anderson, Camaro, 6.562, 210.80 vs. 9. Chris McGaha, Camaro, 6.565, 210.80.
Did Not Qualify: 17. Alan Prusiensky, 6.684, 207.43; 18. Tom Huggins, 6.691, 207.40; 19. Fernando Cuadra, 6.695, 208.04; 20. Martin Robertson, 6.719, 207.50.
To purchase general admission or reserved seats, call 800-884-NHRA (6472). Tickets also are available online at www.NHRA.com/tickets. Kids 12 and under are free in general admission areas with a paid adult. To honor the Salute to First Responders, military and first responders can save 20 percent on general admission tickets at the gate. For more information about the NHRA visit www.NHRA.com.
About NHRA
Headquartered in Glendora, Calif., NHRA is the primary sanctioning body for the sport of drag racing in the United States. NHRA presents 24 national events featuring the NHRA Mello Yello Drag Racing Series, NHRA Lucas Oil Drag Racing Series, and E3 Spark Plugs NHRA Pro Mod Drag Racing Series presented by J&A Service. NHRA provides competition opportunities for drivers of all levels in the NHRA Summit Racing Series and the NHRA Drags: Street Legal Style presented by AAA. NHRA also offers NHRA Jr. Street program for teens and the Summit Racing Jr. Drag Racing League for youth ages 5 to 17. In addition, NHRA owns and operates four racing facilities: Atlanta Dragway in Georgia; Gainesville Raceway in Florida; Lucas Oil Raceway at Indianapolis; and Auto Club Raceway at Pomona in Southern California. For more information, log on to NHRA.com, or visit the official NHRA pages on Facebook, YouTube and Twitter.
Source: National Hot Rod Association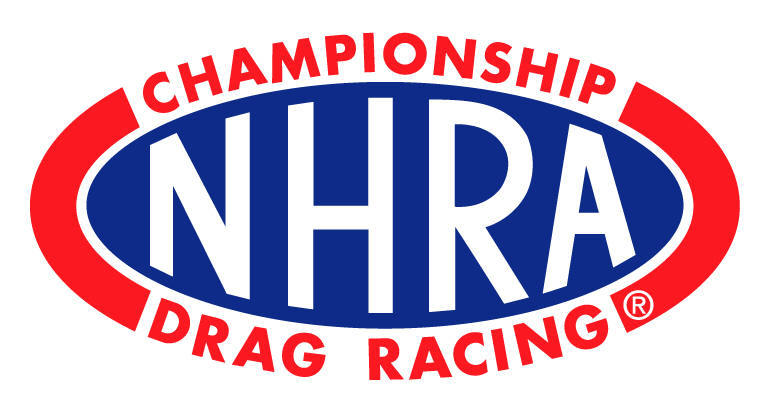 ####