The Ultimate Diesel Fuel Detergent and Particulate Filter Cleaner
CORONA, CA – January 13, 2020 – (Motor Sports NewsWire) –  Lucas Oil Diesel Deep Clean is a technologically advanced diesel fuel detergent and deposit control additive designed to keep injectors clean, maintaining good flow and free of plugging. Manufactured by Lucas Oil Products Inc., the American-based distributor and manufacturer of additive and lubricant products, Diesel Deep Clean is effective against carbonaceous deposits as well as internal injector deposits.
Made with Lucas' proprietary cleaning formula, Diesel Deep Clean eliminates the risk of forced regens by removing up to 32 percent of harmful soot and other particulate matter before building up inside the particulate filters and making a vehicle inoperable. This diesel fuel detergent will also improve diesel particulate filter (DPF) regeneration efficiencies and overtreating will not cause any harm. Additionally, Lucas Diesel Deep Clean will stop exhaust backpressure, allowing diesel engines to run smoother and cooler.
"Diesel particulate filters play a critical role in the functioning of diesel fuel cars and trucks. Failing to maintain the DPF can lead to significant and costly consequences for your vehicle," said Morgan Lucas, SVP of Sales, Lucas Oil Products. "This is exactly why we manufactured the Diesel Deep Clean product with a unique cleaning formulation that is designed to clean fuel injectors and restore lost power. Whether you operate a daily diesel commuter or heavy-duty machinery, Lucas Diesel Deep Clean is the best method to guarantee your vehicle runs at maximum performance at all times."
When regularly added to fuel, Diesel Deep Clean achieves the following key benefits:
Rapid cleaning of fuel system
Effective on nozzle deposits and internal diesel injector deposits (IDID)
Restores power lost due to fouled injectors
Helps restore engine performance
Cleans fuel injectors
Lucas Diesel Deep Clean is now available at AutoZone, O'Reilly Auto Parts, NAPA Auto Parts, CarQuest, Advance Auto Parts and more!
About Lucas Oil Products, Inc.
Lucas Oil Products was founded by Forrest and Charlotte Lucas with the simple philosophy of producing only the best line of lubricants and additives available anywhere. Since its inception, Lucas has steadfastly adhered to this corporate objective. Through innovative product research and development, along with aggressive marketing programs, Lucas has established itself as the top selling additive line in the United States. Additionally, Lucas Oil offers a premium line of motor oils, greases, fuel treatments, industrial lubricants, and problem solving additives to help firmly establish Lucas Oil as a prominent figure in the marketplace.
For more information, visit www.LucasOil.com and on Facebook at www.facebook.com/OfficialLucasOil
Source: Lucas Oil Products, Inc.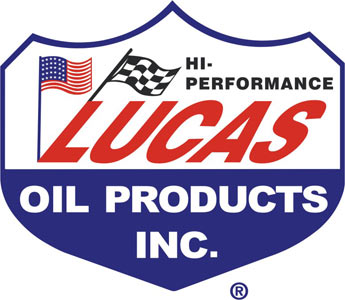 ####